15:06
ウィークエンドサンシャイン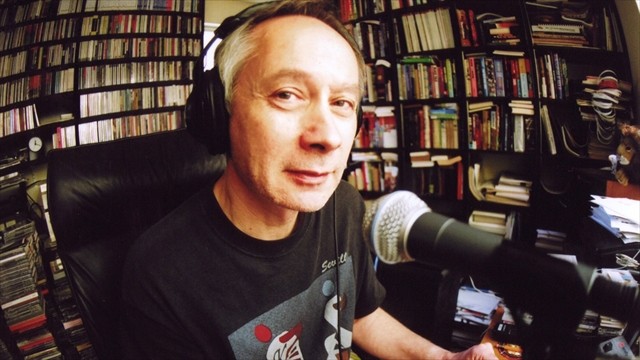 ブロードキャスター、ピーター・バラカンのナビゲートで送るウィークエンド・ミュージックマガジン。独特の嗅覚とこだわりの哲学でセレクトしたグッド・サウンドと、ワールドワイドな音楽情報を伝える。
http://www4.nhk.or.jp/sunshine/
放送時間: 午前7:20〜午前9:00(100分)
THIS WEEK'S PLAYLIST
http://www4.nhk.or.jp/sunshine/66/
(曲名 / アーティスト名 // アルバム名)
01. Wake Up (radio edit) / Eddie Bo & Chris Barber // The 1991 Sea-Saint Sessions
02. Every Dog Has Its Day / Eddie Bo & Chris Barber // The 1991 Sea-Saint Sessions
03. Heartattack & Vine / John Hammond // Wicked Grin
04. Clap Hands / John Hammond // Wicked Grin
05. Joy Comes Back / Ruthie Foster // Joy Comes Back
06. Richland Woman Blues / Ruthie Foster // Joy Comes Back
07. East Houston Blues / Rodney Crowell // Close Ties
08. Nashville 1972 / Rodney Crowell // Close Ties
09. Rhythm-A-Ning / 山中千尋 // Monk Studies
10. Abide With Me / 山中千尋 // Monk Studies
11. Round Midnight / 小山豊 & 島裕介 // 小山豊 meets 島裕介
12. Fly Right / Cootie Williams and His Orchestra // 1941-44
13. Bluesette / Jaco Pastorius // Truth, Liberty & Soul - Live in NYC
14. I Shot The Sheriff / Jaco Pastorius // Truth, Liberty & Soul - Live in NYC
15. Okonkole Y Trompa / Jaco Pastorius // Truth, Liberty & Soul - Live in NYC
世界の快適音楽セレクション
"快適音楽"を求めるギターデュオのゴンチチによる、ノンジャンル・ミュージック番組。
http://www4.nhk.or.jp/kaiteki/
放送時間: 午前9:00〜午前11:00(120分)
藤川パパQ
− ドライブの音楽 −
楽曲
01. ロード・トゥー・ライン
(3分10秒)
<SONY MUSIC ENT. ESCL30013,30014>
02. ドライブ
ウォーペイント
(5分11秒)
<ROUCH TRADE RTRADCD680>
03. デイトン、オハイオ
(1分52秒)
<BMGファンハウス BVCM-37244>
04. ドライブ・タイム
クリス・ボッティ
(5分20秒)
<UNIVERSAL 06024 9837443>
05. タクシー・ドライバーのテーマ
映画「タクシー・ドライバー」サントラ盤
(4分09秒)
<ARISTA REC. VSD-5279>
06. ブルース・ウォーク
(6分44秒)
<UNIVERSAL UCCQ-9279>
07. ドライブ
カーズ
(3分55秒)
<ELEKTRA 18P2-3131>
08. ミー&マイ・ショーファー・ブルース
メンフィス・ミニー
(2分46秒)
09. アウトバーン
(9分24秒)
10. ア・ドロップ・オブ・タバスコ
ドン・ヴォーゲリ
(3分33秒)
<UNIVERSITY OF WISCONSIN EXTENSION NO NUMBER>
11. ロー・ライダー
ウォー
(3分15秒)
<AVENUE REC. R272866>
(3分58秒)
<REPRISE 20P2-2093>
13. キー・トゥー・ザ・ハイウエイ
(3分37秒)
<WARNER MUSIC JAPAN WPCR-10800>
14. ドライブ・イン
(1分54秒)
<CAPITOL REC. CDP7 912282>
15. きこえるかしら
(歌)大和田りつこ
(2分25秒)
<コロムビア COCX-32784,32785>
16. 楽しみな週末
(4分13秒)
<SONY MUSIC ENT. ESCL30013,30014>
17. デサフィナード
(1分59秒)
<VERVE V6-8432>
18. デサフィナード
(4分12秒)
<VERVE 589414-2>
19. 赤ん坊たち
ラ・ラー
(2分28秒)
<アオラコーポレーション BNSCD-7736>
20. パル・モンテ
(5分05秒)
<ディスコ・カランバ CRACD-1117>
Jazz records from across the genre, played in special sequences to highlight the wonders of jazz history. All pieces have been specifically requested by Radio 3 listeners
http://www.bbc.co.uk/programmes/b006tnn9
Sat 24 Jun 2017
16:00
BBC Radio 3
http://www.bbc.co.uk/programmes/b08vy6j2
In this week's selection from listeners' requests by letter and email, Alyn Shipton includes a vintage track by clarinettist Omer Simeon and piano virtuoso Earl Hines. Plus a range of requests for jazz from many other styles and periods.
Music Played
01. Chasin With Chase
Composers: Shivers/ Neale
Performers: Karl George, t; Marshall Royal, cl, as; Ray Perry, violin; "Sir Charles" Thompson, p; Irving Ashby, g; Vernon Alley, b; Shadow Wilson, Lionel Hampton, d.
8 April 1941
Airmail Special
Naxos 8.120651 Tr.16
02. Smokehouse Blues
Omer Simeon
Composer: Morton
Performers: Omer Simeon, cl; Earl Hines, cl; Hayes Alvis, bb; Wallace Bishop, d.
21 Aug 1929
Reuben Reeves and Omer Simeon Complete Recorded Works 1929-33
Jazz Perspectives JPCD 1516-2 Tr.11
03. Six Bells Stampede
Wally Fawkes
Composers: Hughes/ Munn
Performers: Spike Mackintosh, t; Wally Fawkes, cl; John Mumford, tb; Collin Bates, p; Russ Allen, b; John Armitage, d.
April 1959
Flook Digs Jazz
Lake 143 Tr.18
04. Somebody Stole My Gal
François Rilhac
Composer: Wood
Performer: François Rilhac, p.
1986
It's Only A Paper Moon
Black and Blue Tr.2
05. Love For Sale
Composer: Cole Porter
Performers: Ellis Larkins, p; Ruby Braff, c.
1957
Pocket Full of Miracles
Vanguard 8516 Tr.5
06. This Time It's Real
Composers: Shivers/ Bernich/ Emmerich
Performers: Taft Jordan, t; Sandy Williams, tb; Louis Jordan, as; Teddy McRae, ts; Tommy Fulford, p; Bobby Johnson, g; Beverly Peer, b; Chick Webb, d; Ella Fitzgerald, v.
3 May 1938
The Legendary Vol.2
ABM 1068 Tr.15
07. Work Song (from Black, Brown And Beige)
Composer: Ellington
Performers: Rex Stewart, Taft Jordan, Cat Anderson, Ray Nance, Shelton Hemphill, t; Joe Nanton, Lawrence Brown, Claude Jones, tb; Johnny Hodges, Harry Carney, Al Sears, Otto Hardwicke, Jimmy Hamilton, reeds; Duke Ellington, p; Frad Guy, g; Junior Raglin, b; Hillard Brown, d.
19 Dec 1944
Carnegie Hall Concert December 1944
Prestige 2PCD 24073-2 CD2 Tr.1
08. This Masquerade
Kevin Fitzsimmons
Composer: Russell
Performers: Kevin Fitzsimmons, v; Frank Griffiths, ts; Leon Greening, p; Adam King, b; Matt Fishwick, d.
2017
Live at Pizza Express Jazz Club
Jazzwurx JWR012 Tr.4
09. Yesterdays
Bobby Enriquez
Composer: Kern
Performer: Bobby Enriquez, p.
1983
The Prodigious Piano of Bobby Enriquez
Crescendo Tr.10
10. Misterioso
Composer: Monk
Performers: Mike Mantler, t; Gary Valente, tb; Vincent Chancey, frh; Bob Stewart, tu; Steve Slagle, as; Johnny Griffin, ts; Carla Bley, kb; Hiram Bullock, g; Steve Swallow, b; Victor Lewis, d; Hal Wilner, v.
That's The Way I Feel Now
A&M 66600 LP1 Side A Tr.5
11. Girl, You'd Better Use Your Head
Shotgun Jazz Band
Performers: Marla Dixon, t, v; Christopher Johnson, ts; Michael Magro, cl; Peter Loggins, tb; Tyler Thomson, b; Justin Peake, d; John Dixon, bj.
2013
Don't Give Up The Ship
Shotgun Jazz Band 888174078496 Tr.3
12. Summertime
Ella Fitzgerald & Louis Armstrong
Composer: Gershwin
Performers: Ella Fitzgerald, v; Louis Armstrong, t, v; Russ Garcia Orchestra
1957
Complete Normal Granz sessions
One Records 59805 CD3 Tr.2