10:21
ウィークエンドサンシャイン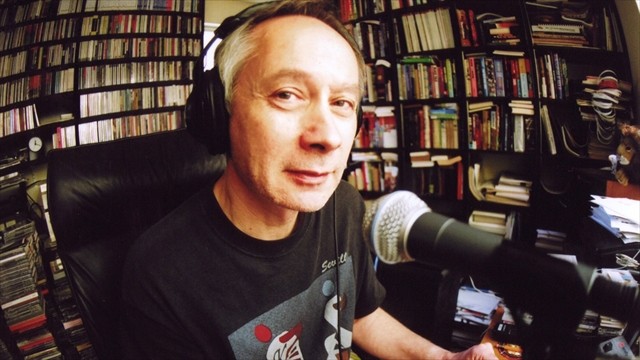 ブロードキャスター、ピーター・バラカンのナビゲートで送るウィークエンド・ミュージックマガジン。独特の嗅覚とこだわりの哲学でセレクトしたグッド・サウンドと、ワールドワイドな音楽情報を伝える。
http://www4.nhk.or.jp/sunshine/
放送日: 2017年 9月30日(土)
放送時間: 午前7:20〜午前9:00(100分)
THIS WEEK'S PLAYLIST
http://www4.nhk.or.jp/sunshine/66/
(曲名 / アーティスト名 // アルバム名)
01. Roll With The Punches / Van Morrison // Roll With The Punches
02. Teardrops From My Eyes / Van Morrison // Roll With The Punches
03. Why Can't We Live Together / Steve Winwood // Greatest Hits Live
04. While You See A Chance / Steve Winwood // Greatest Hits Live
05. On A Distant Shore / Leon Russell // On A Distant Shore
06. A Song For You / Leon Russell // On A Distant Shore
07. Changes / Charles Bradley // Changes
08. I Walk On Gilded Splinters / Johnny Jenkins // Ton-Ton Macoute!
09. Feet Start Walking / Doris Duke // I'm A Loser
10. Total Destruction to Your Mind / Swamp Dogg // The Excellent Sides of Swamp Dogg Vol. 1
11. Sunshine Special / Elvin Bishop // Let It Flow
12. You've Really Got A Hold On Me / Bonnie Bramlett // Lady's Choice
13. Don't Mess Up A Good Thing / Gregg Allman // Laid Back
14. Leave My Blues At Home / The Allman Brothers Band // Peakin' At The Beacon
15. Teen Town / Weather Report // The Legendary Live Tapes 1978-1981
世界の快適音楽セレクション
"快適音楽"を求めるギターデュオのゴンチチによる、ノンジャンル・ミュージック番組。
http://www4.nhk.or.jp/kaiteki/
放送日: 2017年 9月30日(土)
放送時間: 午前9:00〜午前11:00(120分)
藤川パパQ
− 幻想の音楽 −
楽曲
「夕空暮色」
(4分30秒)
<ポニーキャニオン PCCA-02230>
「ファンタジー」
(4分18秒)
<東芝EMI TOCT-24257>
「ファンタジー・エチュードから 「モデラート」」
和谷泰扶
(3分40秒)
<ARTS CORE ACS-1001>
「宇宙のファンタジー」
メイナード・ファーガソン
(3分52秒)
<SONY MUSIC SICJ52>
(作曲)ベルリオーズ
(指揮)マリス・ヤンソンス
(9分58秒)
<東芝EMI TOCE-7969>
「ラブ・イン・リビング・カラー」
ジャンピエーロ・ボネスキー
(2分18秒)
<配信 NO NUMBER>
「デザート・ファンタジー」
ヤルデナ・アラジ
(3分42秒)
「ブラック・アンド・タン・ファンタジー」
(3分58秒)
<EMI ROULETTE JAZZ 724352454723>
「リヴ・ユア・ファンタジー」
ホセ・ジェイムズ
(3分34秒)
<UNIVERSAL UCCQ-1068>
「ファンタジア」
リディア・カヴィナ
(5分12秒)
<MODE REC. RBCE1009>
「ウイ・ムーブ・ライトリー」
ダスティン・オハロラン
(3分08秒)
「祭りの幻想」
(7分27秒)
<テイチクエンタテインメント THCD-006>
「エジプシャン・ファンタジー」
(3分00秒)
<RHYTHM AND BLUES RANDB009>
「デイドリーム」
(2分50秒)
<SONY MUSIC 88697927752>
「イリュージョン」
(4分50秒)
<ADVENTURE MUSIC AM10202>
「カンセイ・ヂ・イルソエス」
ヴェロニカ
(2分32秒)
<WARNER MUSIC V994411-2>
「トワイライト・ウォーク」
(3分56秒)
<SONY MUSIC ESCL-30013,30014>
「ブルームディド」
(3分26秒)
<UNIVERSAL UCCU-1541,1542>
「エヴリ・リトル・シング」
ルシアーナ・ソウザ
(3分23秒)
<UNIVERSAL UCCI-1040>
(4分09秒)
<ビーンズ・レコード BNSCD933>
Jazz records from across the genre, played in special sequences to highlight the wonders of jazz history. All pieces have been specifically requested by Radio 3 listeners
http://www.bbc.co.uk/programmes/b006tnn9
Sat 30 Sep 2017
16:00
BBC Radio 3
http://www.bbc.co.uk/programmes/b096g1z6
In this week's dip into the postbag and emails from listeners, Alyn Shipton includes music from the little-known French trumpeter Pierre Allier, in the company of Django Reinhardt, from a rare wartime recording.
Music Played
01. The Cape Verdean Blues
Composer: Silver
Performers: Woody Shaw, t; Joe Henderson, ts; Horace Silver, p; Bob Cranshaw, b; Roger Humphries, d.
Oct 1965
Retrospective
Blue Note 95576 CD3 Tr.3
02. Ninouche
Django Reinhardt
Composer: Allier
Performers: Pierre Allier, t; Hubert Rostaing, ts; Charles Lisse, as; Paul Collot, p; Django Reinhart, g; Pierre Fouad, d.
18 Dec 1940
Belleville
Naxos 8.120822 Tr.2
03. Blue Skies
Stéphane Grappelli
Composer: Berlin
Performers: Stéphane Grappelli, vn; C G Heywood, cl, bs, dir; W O Davison, Hugh Tripp, J Hardy, reeds; Jack Hegarty, p; Millie Smith, Joan Bush, acc; George Smith, g; Bert Howard, b; George Hamilton, d.
The Quintessence
Fremeaux FA-281 CD1 Tr.15
04. I Got Rhythm
Hiromi
Composer: Gershwin
Performer: Hiromi, p.
2008
Beyond Standard: Hiromi's Sonicbloom/Time Control
Telarc CD-83655 Tr.9
05. It Never Entered My Mind
Composers: Rodgers/ Hart
Performers: Ben Webster, Coleman Hawkins, ts; Oscar Peterson, p; Herb Ellis, g; Ray Brown, b; Alvin Stoller, d.
Oct 1957
Three Classic Albums PLus
Avid 1038 CD1 Tr.8
06. Whatsit
Cuff Billett & Bill Greenow
Composer: Unknown
Performers: Cuff Billett, t, v; Bill Greenow, as; Pat Hawes, p; Dave Holland, b; Johnny Richardson, d.
Strong Jazz
Swift S 2 Side A Tr.1
07. Je Suis Sex Appeal
Jean Sablon
Composers: Bastia/ Nivoix
Performers: Jean Sablon, v; Leon Ferrari, vn; Django Reinhardt, g; Michel Emer, p.
April 1933
Je Tire Ma Reverence
Conifer/Happy Days 75605 52267 2 Tr.2
08. I Gotta Right To Sing The Blues
Marion Montgomery
Composers: Koehler/ Arlen
Performers: Marion Montgomery, v; Laurie Holloway, p; Mitch Dalton, g; Allan Ganley, d.
1988
I Gotta Right to Sing the Blues
Ronnie Scott's Jazz House JDHE 003 Tr.10
09. Brown Street
Composer: Shorter
Performers: Joe Zawinul, keyboards, vocoder; Victor Bailey, b; Nathaniel Townsley, d; Alex Acuña, perc.
Brown Street
Intuition 830-2 CD1 Tr.1
10. Love Song
Composer: Abercrombie
Performers: John Abercrombie, g; Jan Hammer, kb.
1974
Timeless
ECM 629114-2 Side A Tr.2
11. Charleston Rag
Eubie Blake
Composer: Blake
Performer: Eubie Blake, p.
Aug 1917
Les Tresors du Jazz 1898-1943
Le Chant Du Monde C 574-120110 CD1 Tr.10
Private Passions
Guests from all walks of life discuss their musical loves and hates.
http://www.bbc.co.uk/programmes/b006tnv3
Maurice Riordan
Sun 1 Oct 2017
12:00
BBC Radio 3
http://www.bbc.co.uk/programmes/b096g5l7
Maurice Riordan is a poet much preoccupied with time - how time suddenly stands still, or speeds up, or loops you back in dreams to childhood - in his case, to the countryside of County Cork where he grew up. It's a theme he's explored in four prize-winning collections of verse, alongside translations and a series of anthologies - including an anthology of very early Irish poetry, scribbled by Irish monks in the margins of Latin texts. In his day job, he's professor of poetry at Sheffield Hallam University and was until recently editor of Poetry Review.
In Private Passions, Maurice Riordan talks to Michael Berkeley about his childhood in the "horse-drawn, candle-lit" Irish countryside and the music which inspires him, beginning with the Gregorian Chant he heard as a young altar boy. We hear the haunting unaccompanied voice of the traditional Irish singer Darach Ó Cathain, and of the Traveller and banjo player Margaret Barry. Other choices include Debussy, Piazzola and Samuel Barber. Ian Bostridge sings an aria from Monteverdi's Orfeo, begging the boatman Charon to carry him to the underworld: a metaphor, Riordan believes, for what poets do. They take you, he claims, deep down into the underworld of the unconscious. To illustrate this, he reads "The January Birds", a poem about hearing birds singing in a local cemetery:
The birds in Nunhead Cemetery begin
Before I've flicked a switch, turned on the gas.
There must be some advantage to the light
I tell myself, viewing my slackened chin
Mirrored in the rain-dark window glass,
While from the graveyard's trees, the birds begin...
Produced by Elizabeth Burke
A Loftus production for BBC Radio 3
Music Played
00:06
Traditional
Oro se do bheatha abhaile
Singer: Darach Ó Catháin
00:10
Samuel Barber
The Monk and his Cat (Hermit Songs)
Singer: Leontyne Price
Performer: Samuel Barber
00:15
Anon.
Choir: Aurora Surgit
00:25
Astor Piazzolla
Jacinto Chiclana
Singer: Edmundo Rivero
Performer: Astor Piazzolla
Ensemble: New Tango Quintet
00:31
Prelude a l'apres-midi d'un faune
Orchestra: Boston Symphony Orchestra
Conductor: Michael Tilson Thomas
00:42
Claudio Monteverdi
Possente Spirto (L'Orfeo)
Singer: Ian Bostridge
Ensemble: Le Concert d'Astrée
Conductor: Emmanuelle Haïm
00:57
Traditional
Moses Ritoolarilay
Singer: Margaret Barry
Words and Music
A sequence of music interspersed with well-loved and less familiar poems and prose read by leading actors
http://www.bbc.co.uk/programmes/b006x35f
Things Fall Apart
Sun 1 Oct 2017
17:30
BBC Radio 3
http://www.bbc.co.uk/programmes/b096g5lf
Emma Fielding and Robert Glenister with readings on decay and decadence from John Donne to Derek Walcott. Music from Schreker to Elgar, Basinski to Bowie.
Producer Notes
Everything is impermanent. The inevitability of decay is what all of these pieces reflect, in one way or another. Not simply physical transience, but moral decline too. Decay and decadence.
'My days are as the grass' is a setting of Isaac Watts' words by the American composer Stephen Jenks. Our sense of the finite nature of things is informed by our own mortality and vice versa.
John Donne's An Anatomy of the World traces the corruption and decay that can be perceived all around us right back to the creation of the world, the uprising of the rebel angels and the expulsion from Eden.
As we shall see, decay and intentional destruction can also be used as creative tools. The Catalan composer Xavier Montsalvatge begins with the original chords and harmony of the Ciaccona from Bach's second Partita in D minor and then progressively takes them apart over the course of his Desintegració Morfològica de la Xacona de J.S. Bach.
In 'I know that all beneath the moon decays' the 17th century Scottish poet William Drummond of Hawthornden lays out a very human conundrum. Even though he knows that nothing lasts, everyone dies and all that he creates is doomed to oblivion, he is nonetheless compelled to love and to write.
As mentioned earlier, we're also looking at moral decay. Franz Schreker's 1918 opera Die Gezeichneten is partially set on an island paradise that has been created by a young nobleman, Aviano. Concerned about his hunchbacked appearance, he avoids the island, but in his absence his decadent peers use it as a setting for their depraved orgies. In 1938, four years after Schreker's death, the Nazi regime included the opera in the group of works that they labelled as Entartete Musik (Degenerate Music).
Oscar Wilde was associated with the decadent movement of the late 19th century and his most decadent creation was surely Dorian Gray. Influenced by an unnamed morally poisonous French novel (actually Against Nature by Joris-Karl Huysmans) Gray embarks on an eighteen year spree of indulging in every conceivable vice. While he remains beautiful (because beauty and sensual fulfilment are all the matter to him), his portrait becomes increasingly hideous and distorted.
Both physical and moral decay feature in Benjamin Britten's opera Death In Venice, based on Thomas Mann's novella. In this excerpt, the writer Aschenbach becomes aware of rumours of a cholera epidemic in the city, but he has become obsessed with a young Polish boy, Tadzio, and is determined that the boy's family must remain ignorant of these rumours, fearing that otherwise they might leave immediately.
In The Fire Sermon, the third section of The Waste Land, T. S. Eliot evokes a barren city whose riverbanks are the litter-strewn site of debased sexual encounters. Overall, the poem is his response to what he saw as the moral and spiritual decay afflicting Western civilisation after the First World War.
Two years before The Waste Land was published, Maurice Ravel finished writing La Valse. Despite Ravel's insistence that the piece was not intended as an allusion to the situation in post-war Vienna, some listeners have found it difficult not to hear resonances of those events, including the British composer George Benjamin: "Whether or not it was intended as a metaphor for the predicament of European civilization in the aftermath of the Great War, its one-movement design plots the birth, decay and destruction of a musical genre: the waltz".
Charles Baudelaire embraced the term 'decadent' as expressing a preference for the beautiful and the exotic and the pursuit of sensual expression. To The Reader is a disconcerting inventory of human vice, moral shortcomings and crime which is turned with full force on the reader in the two final, accusatory lines.
Another decadent figure is The Thin White Duke – David Bowie's louche persona that he unveiled on his 1976 album Station To Station and onstage during the subsequent tour. The album was recorded while Bowie was living a life of occult-tinged excess in Los Angeles, bedevilled by cocaine-fuelled paranoia. Not long afterwards he relocated to Berlin, a move foreshadowed by the motorik beat of the title track's long introduction.
People and their morals may decay, but so too do the things that we make. In Cities Thrones and Powers, Rudyard Kipling reflects on the fleeting nature of our works and the way that we comfort ourselves by clinging to the illusion that they will endure.
Magnetic tape is particularly prone to decay, a fact exemplified by William Basinski's work The Disintegration Loops. Basinski had been trying to save recordings of some of his earlier pieces in a digital format, but the ferric oxide layer of the tape started coming away from the backing as they played. He decided to exploit this setback by making tape loops from the original recordings and playing them to destruction while he recorded the process.
Derek Walcott's Ruins of a Great House is an ambiguous response to the experience of walking amongst the crumbling remains of a plantation house in the Caribbean. The narrator rages at the inhumanity that the place represents, but concludes by extending his compassion to all who were caught up in the history of an empire of which only ruins remain.
The image of the ruined statue in Ozymandias is possibly the most famous poetic expression of the frailty of worldly power. In fourteen lines Shelley encapsulates with wonderful bathos the transitory nature of despots and empires.
Like to the Damask Rose is Edward Elgar's setting of a poem of uncertain authorship which unremittingly hammers home the transience of everything.
In Reservoirs, R. S. Thomas delivers an angry lament for the Wales that has been erased by the picturesque surfaces of those artificial lakes and the conifer plantations that cover the hills. In assigning blame for the decay of his nation and its language, he points the finger not only at the English but also at the acquiescent Welsh themselves.
Trent Reznor is a musician and composer whose career has included collaborations with David Bowie and, like Bowie, experienced a period when his life was spiralling out of control. Ripe With Decay was recorded with his band Nine Inch Nails in 1999 when his problems with substance abuse were at their most profound.
Ageing is necessarily a process of decline, despite the compensations that it may offer. Hardest to bear is the falling away of those aspects which combine to create our sense of self. The small phrases are easy is taken from Philip Gross's collection Deep Field in which he struggles to come to terms with his father's loss of language, first due to deafness and then aphasia.
The thrust of Bob Dylan's 1989 song Everything Is Broken is perfectly summed up by its title. It must be said that despite laying out a litany of disintegration, he sounds remarkably jaunty.
Decay is not necessarily a bad thing. In musical terms it describes the attenuation of a note after it initially sounds – notes played on different instruments decay at different rates. Michael Nyman's Bell Set No.1 explores the different decay lengths of various percussion instruments including bells, triangles, gongs, cymbals and tamtams.
In You Lingering Sparse Leaves of Me, Walt Whitman likens his aged self to a tree – those attributes that he still retains in his final years may lack the vigour and magnificence of what he had when he was younger, but they are hard-won and precious to him.
Cycles of decay are all around us and the passing of the year is a well-worn metaphor for our own mortality. Guillaume Apollinaire's Sickly Autumn poignantly evokes the signs of the year's decline into winter. Robert Frost also uses the inevitable passing of the green of spring and summer to underline the tendency of everything to fall away.
Finally, demonstrating that something good can come from things falling apart, the Canadian composer and musician Ian William Craig uses broken tape machines to create his music. The appropriately titled Drifting to Void on All Sides is taken from his 2016 album Centres and manages to wrench beauty from mechanical and electronic malfunction.
Producer: Torquil MacLeod
Music Played
00:00
Stephen Jenks
Decay ("My days are as the grass")
Performer: His Majestie's Clerkes
HARMONIA MUNDI HMU907128 Tr.22
John Donne
An Anatomy of the World, read by Robert Glenister
00:02
Xavier Montsalvatge
Desintegració Morfològica de la Xacona de J.S. Bach
Performer: Orquestra Simfònica de Barcelona i Nacional de Catalunya, Edmon Colomer (Conductor)
VALOIS V4732 Tr.6
William Drummond of Hawthornden
I know that all beneath the moon decays, read by Emma Fielding
00:10
Franz Schreker
Die Gezeichneten - Prelude
Performer: Deutsches Symphonie-Orchester Berlin, Lothar Zagrosek (Conductor)
DECCA 4444422 CD1 Tr.1
Oscar Wilde
The Portrait of Dorian Gray, read by Robert Glenister
00:21
Benjamin Britten
Death In Venice – Scene 9 – Do I detect a scent? Aschenbach
Performer: Peter Pears (Gustav von Aschenbach), English Chamber Orchestra, Steuart Bedford (conductor)
LONDON 4256692 CD2 Tr.5
T.S. Eliot
The Waste Land, read by Emma Fielding
00:27
La Valse
Performer: Royal Concertgebouw Orchestra, Bernard Haitink (Conductor)
PHILIPS 4387452 Tr.7
Charles Baudelaire (trans. Roy Campbell)
To The Reader, read by Robert Glenister
00:42
Station To Station (2010 Mix) (2016 Remaster)
Performer: David Bowie
Parlophone – 0190295989842 CD9 Tr.1
Rudyard Kipling
Cities and Thrones and Powers, read by Emma Fielding
00:47
Disintegration Loop, Pt.4
Performer: William Basinski
TEMPORARY RESIDENCE TRR194CD CD3 Tr.1
Derek Walcott
Ruins of a Great House, read by Robert Glenister
00:51
Disintegration Loop, Pt. 4
Performer: William Basinski
TEMPORARY RESIDENCE TRR194CD CD3 Tr.1
Percy Bysshe Shelley
Ozymandias, read by Emma Fielding
00:53
Edward Elgar
Like to the Damask Rose (1892) Orchestrated by G Williams
Performer: Susan Gritton (soprano), BBC Concert Orchestra, Martyn Brabbins (Conductor)
DUTTON EPOCH CDLX7228 Tr.4
R. S. Thomas
Reservoirs, read by Robert Glenister
00:57
Trent Reznor
Ripe With Decay
Performer: Nine Inch Nails
Island Records – CIDD 8091 CD2 Tr.11
Philip Gross
The small phrases are easy, read by Emma Fielding
01:03
Everything Is Broken
Performer: Bob Dylan
CBS – 465800 2 Tr.3
01:06
Bell Set No.1
Performer: Michael Nyman (percussion), Nigel Shipway (percussion)
EMI CDVE964 Tr.2
Walt Whitman
You Lingering Sparse Leaves of Me, read by Robert Glenister
Guillaume Apollinaire (trans. Anne Hyde Greet)
Sickly Autumn, read by Emma Fielding
Robert Frost
Nothing Gold Can Stay, read by Robert Glenister
01:09
Ian William Craig
Drifting to Void on All Sides
Performer: Ian William Craig
130701 - CD13-22 Tr.3