09:09
ウィークエンドサンシャイン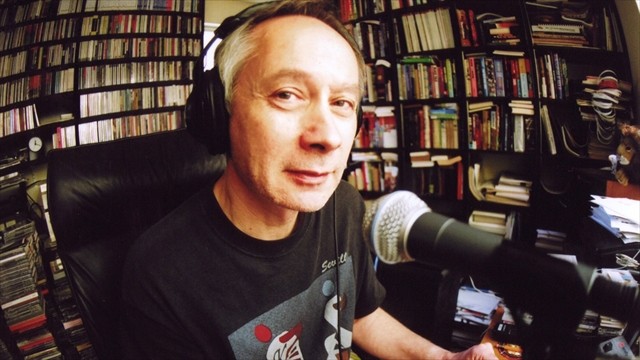 ブロードキャスター、ピーター・バラカンのナビゲートで送るウィークエンド・ミュージックマガジン。独特の嗅覚とこだわりの哲学でセレクトしたグッド・サウンドと、ワールドワイドな音楽情報を伝える。
http://www4.nhk.or.jp/sunshine/
放送日: 2018年 1月20日(土)
放送時間: 午前7:20〜午前9:00(100分)
THIS WEEK'S PLAYLIST
http://www4.nhk.or.jp/sunshine/66/
(曲名 / アーティスト名 // アルバム名)
01. 99 Pounds / Ann Peebles // Straight From The Heart
02. Trapped By A Thing Called Love / Denise LaSalle
03. (Sittin' On) The Dock Of The Bay / Otis Redding // The Very Best Of Otis Redding
04. Come On, Come Over / Jaco Pastorius w. Sam & Dave // Jaco Pastorius
05. 80 Miles From Memphis / Southern Avenue // Southern Avenue
06. If Loving You Is Wrong / Luther Ingram // (If Loving You Is Wrong) I Don't Want To Be Right
07. Get It While You Can / Robert Finley // Goin' Platinum!
08. Real Love Is Like Hard Time / Robert Finley // Goin' Platinum!
09. Thanks For Listening / Chris Thile // Thanks For Listening
10. Douglas Fir / Chris Thile & Aoife O'Donovan // Thanks For Listening
11. Linger / The Cranberries // Everybody Else Is Doing It, So Why Can't We?
12. Kapinga Yamba / Kasai Allstars // Around Felicite
13. My Heart's In Highlands / Orchestre Symphonique Kimbanguiste // Around Felicite
14. Tryin' Times / Dwight Trible with Matthew Halsall // Inspirations
15. Heartbreak Hill / 山中千尋 // Monk Studies
16. 串本節 / 民謡クルセイダーズ // Echoes Of Japan
世界の快適音楽セレクション
"快適音楽"を求めるギターデュオのゴンチチによる、ノンジャンル・ミュージック番組。
http://www4.nhk.or.jp/kaiteki/
放送日: 2018年 1月20日(土)
放送時間: 午前9:00〜午前11:00(120分)
− 方向の音楽 −
楽曲
「南方郵便船」
(3分47秒)
「映画『北北西に進路を取れ』オリジナルサウンドトラックから 序曲」
(指揮)バーナード・ハーマン
(2分17秒)
<東芝EMI TOCP-65133>
「ディレクションズ」
(7分31秒)
<COLUMBIA/LEGACY 88697814852>
「サラブリーで右に曲がって」
クワンター・ファーサワーン
(5分25秒)
<EM REC. EM1145CD>
「歌劇「オルフェオとエウリディーチェ」から 振り向いてはならぬ」
(作曲)グルック
(指揮)リッカルド・ムーティ
(3分24秒)
<東芝EMI TOCE-9890>
「導く星」
クアルテート・エン・シー
(2分25秒)
<ボンバレコード BOM-517>
「ナンキ」
パスタカス
(4分37秒)
<AFTERHOURS AH-119>
「北帰行」
(2分37秒)
<ボンバレコード COCA-14565>
「ビゴへ行く」
アントバルズ・キューバンズ
(3分06秒)
<AUDI-BOOK AB112>
「唇からハートへ」
セプテート・ティピコ・アバネーロ
(3分41秒)
<ディスコ・カラムバ CRACD-201>
「飲み屋から飲み屋に」
ネルソン・サルジェント
(2分26秒)
<ボンバレコード BOM2034>
「テイク・ミー・トゥー・ザ・リバー」
(3分46秒)
<SONY SRCS6652>
「ゴーイング・トゥー・ジャーマニー」
キャノンズ・ジャグ・ストンパーズ
(2分30秒)
<WARNER BROS. PCD-2266,2267>
「バブルズ」
ジャンピエーロ・ボネスキー
(3分00秒)
<NO INFORMATION NO NUMBER>
「イフ・ユー・エバー・ゴー・トゥー・ヒューストン」
(5分48秒)
<SONY MUSIC JAPAN SICP2235,2236>
「ゴーイン・バック・トゥー・ニューオーリンズ」
(4分08秒)
<WARNER BROS. WPCP-4898>
「ふたつの舟」
(4分28秒)
<UNIVERSAL PROT-1034>
「プリーズ・ビー・シーティッド」
スティーヴ・キモック
(7分02秒)
<BIG RED BARN SKP-5>
「大陸風に向かって」
(3分54秒)
「イン・マイ・ライフ」
(2分57秒)
<AMERICAN REC. 440 063339-2AMERICAN>
「恋は大福」
アメリコ
(2分37秒)
<PEDAL REC. PDL-1701>
Jazz records from across the genre, played in special sequences to highlight the wonders of jazz history. All pieces have been specifically requested by Radio 3 listeners
http://www.bbc.co.uk/programmes/b006tnn9
Sat 20 Jan 2018
16:00
BBC Radio 3
http://www.bbc.co.uk/programmes/b09nnpy3
In this week's selection from listeners' emails, letters and cards, Alyn Shipton presents music in many styles of jazz including a track from the newly released album by saxophonist Alan Barnes and pianist Dave Newton.
Music Played
01. St Louis Blues
Rocket 88
Composer: Handy
Performers: Colin Smith, t; John Picard, tb; Don Weller, Hal Singer, ts; Bob Hall, p; Alexis Korner, g; Jack Bruce, b; Charlie Watts, d.
Rotation Club, Hanover, 1981
Rocket 88
Atlantic 19293 Tr.3
02. Trumpets No End
Composer: Berlin arr Williams
Performers: Harold Baker, Ray Nance, Francis Williams, Al Killian, Shelton Hemphill, t; Claude Jones, Lawrence Brown, Tyree Glenn, tb; Johnny Hodges, Jimmy Hamilton, Russell Procope, Al Sears, Harry Carney, reeds; Duke Ellington, p; Fred Guy, g; Oscar Pettiford, b; Sonny Greer, d.
27 Dec 1947
Duke Ellington Carnegie Hall Concerts Dec 1947
Prestige 2PCD 24075-2 CD2 Tr.11
03. You Better Go Now
Red Rodney & Ira Sullivan
Composers: Riechner/ Graham
Performers: Red Rodney, t; Ira Sullivan, ts; Tommy Flanagan, p; Oscar Pettiford, b; Philly Joe Jones, d.
1957
1957
Signal S 1206 Side 1 Tr.2
04. When You're Smiling
Composers: Goodwin/ Shay/ Fisher
Performers: Buck Clayton, t; Benny Morton, tb; Lester Young, ts; Teddy Wilson, p; Freddie Green, g; Walter Page, b; Jo Jones, d; Billie Holiday, v.
6 Jan 1938
Billie Holiday and Lester Young, Complete Studio Sessions
Essential Jazz Classics CD1 Tr.25
05. The Prisoner's Song
Bunny Berigan
Composer: Massey
Performers: Bunny Berigan, Irv Goodman, Steve Lipkins, t; Al George, Sonny Lee, tb; Mike Doty, Joe Dixon, Clyde Rounds, George Auld, reeds; Joe Lippman, p; Tom Morgan, g; Hank Wayland, b; George Wettling, d.
August 1937
Let's Do It
Acrobat 145 Tr.7
06. Chorale
Paul Desmond, Dave Brubeck & Dave Van Kriedt
Performers: Paul Desmond, as; Dave Van Kriedt, ts; Dave Brubeck, p; Norman Bates, b; Joe Morello, d.
1957
Fantasy 8007 Side B Tr.1
07. Fast Living Blues
Composer: Hendricks
Performers: Jon Hendricks, v; Barry Roberts, Hank Shaw, t; Harold McNair, Peter King, Ronnie Scott, reeds; Reg Powell, p; Daryl Runswick, b; Bill Moody, d.
Live
Fontana 6438019 Side 1 Tr.5
08. A Foggy Day
The Jazz Couriers
Composer: Gershwin
Performers: Ronnie Scott, Tubby Hayes, ts; Terry Shannon, p; Phil Bates, b; Bill Eyden, d.
1957
The Jazz Couriers
Jasmine 2004 Tr.6
09. Falling Water
Matthew Halsall
Composer: Halsall
Performers: Matthew Halsall, t; Nat Birchall, ss; Lisa Mallet, fl; Taz Modi, p; Rachel Gladwin, harp; Keiko Kitamura, koto; Gavin Barras, b; Luke Flowers, d.
2014
When The World Was One
Gondwana LP010 Tr.3
10. Detour Ahead
Composers: Ellis/ Frigo/ Carter
Performers: Alan Barnes, as; David Newton, p.
2017
Ask Me Now
Woodville WVCD 150 Tr.8
Geoffrey Smith's Jazz
Geoffrey Smith's Jazz does exactly what it says on the tin: a weekly programme in which Geoffrey Smith shares his love of jazz, through an exploration of its great writers, singers and players, as told from his own individual perspective.
Each programme take us through his personally-selected playlist of tracks. It's loosely-themed; maybe a great artist, a jazz style or something more off-the-wall. But that serves as just the start of a fascinating journey to the heart of the music Geoffrey is so passionate about.
http://www.bbc.co.uk/programmes/b01h5z0s
Sun 21 Jan 2018
00:00
BBC Radio 3
http://www.bbc.co.uk/programmes/b09nnqjm
Jazz superstar and cult figure, pianist Keith Jarrett has won a global following with his inspired solo concerts, crossover projects and best-selling Standards Trio. Geoffrey Smith surveys a unique and legendary career.
Music Played
01. Buttercorn Lady
Composer: Mangione
Performers: Art Blakey, d; Chuck Mangione, t; Frank Mitchell, ts; Keith Jarrett, p; Reggie Johnson, b.
Mercury LML 4021
02. Forest Flower II - Sunset
Charles Lloyd
Composer: Charles Lloyd
Performers: Charles Lloyd, ts, fl; Keith Jarrett, p; Cecil McBee, b; Jack DeJohnette, d.
Rhino 8122 79915 5
03. Long as You Know You're Living Yours
Composer: Keith Jarrett
Performers: Jan Garbarek, ts, ss; Keith Jarrett, p; Palle Danielsson, b; John Christensen, d.
:rarum 014 168-2
04. My Song
Composer: Keith Jarrett
Performers: Jan Garbarek, ts, ss; Keith Jarrett, p; Palle Danielsson, b; Jon Christensen, d.
:rarum 014 168-2
05. Heartland
Composer: Keith Jarrett
Performer: Keith Jarrett, p.
:rarum 014 168-2
06. Billie's Bounce
Composer: Charlie Parker
Performers: Keith Jarrett, p; Gary Peacock, b; Jack DeJohnette, d.
ECM 1666
07. Someday My Prince Will Come
Composers: Frank Churchill & Larry Morey
Performers: Keith Jarrett, p; Gary Peacock, b; Jack DeJohnette, d.
08. Part X
Composer: Keith Jarrett
Performer: Keith Jarrett, p.
ECM 1989/90
Private Passions
Guests from all walks of life discuss their musical loves and hates.
http://www.bbc.co.uk/programmes/b006tnv3
Alistair Spalding
Sun 21 Jan 2018
12:00
BBC Radio 3
http://www.bbc.co.uk/programmes/b09p2fdz
Alistair Spalding talks about dance with the zeal of the convert. Although he's headed Sadler's Wells since 2004, commissioning new work from leading international choreographers - Akram Khan, Mark Morris, Matthew Bourne, Pina Bausch - he doesn't come from a dance background. He left school at sixteen, and worked in a solicitor's office, aiming to be a lawyer. He then studied linguistics and philosophy and became a primary school teacher. And so, how did he end up becoming Artistic Director and Chief Executive of Sadler's Wells in London, the top British venue for international dance?
In Private Passions, Alistair Spalding reveals his route to an unlikely career, beginning with the first dance performance he ever saw: John Cage was in the pit, blowing on a conch shell. He explains his vision of drawing in the best contemporary composers to write for dance, and of widening the repertoire to include older dancers. He discusses too his innovative and highly popular dance afternoons for the over-65s.
Music choices include Debussy, Bach, Thomas Adès, Monteverdi, Nick Cave and Joni Mitchell.
Produced by Elizabeth Burke
A Loftus production for BBC Radio 3
Music Played
00:06
Prelude a l'apres-midi d'un faune
Orchestra: Philharmonia Orchestra
Conductor: Pierre Boulez
00:19
America (West Side Story)
Performer: Chita Rivera
Performer: Marilyn Cooper
00:26
Performer: Alfred Brendel
Music Arranger: Ferruccio Busoni
00:32
Thomas Adès
Orchestra: London Symphony Orchestra
Conductor: Thomas Adès
00:40
Nick Cave
Skeleton Tree
Performer: Nick Cave
00:48
Amelia
Performer: Joni Mitchell
00:55
Claudio Monteverdi
Adagiati, Poppea (L'Incoronazione di Poppea)
Singer: Magda László
Orchestra: Royal Philharmonic Orchestra
Conductor: John Pritchard
Words and Music
A sequence of music interspersed with well-loved and less familiar poems and prose read by leading actors
http://www.bbc.co.uk/programmes/b006x35f
Dystopia
Sun 21 Jan 2018
17:30
BBC Radio 3
http://www.bbc.co.uk/programmes/b09p5w2x
A sequence on the theme of dystopia, with readings from Burgess, Auden and Yeats and music from Shostakovich and Vaughan Williams. The readers are Samantha Bond and Tobias Menzies.
Producer's Notes
The concept of dystopia is a peculiarly twentieth century one – most of the readings featured in the programme were written during that turbulent century
We begin with a classic from Anthony Burgess – A Clockwork Orange, with the anti-hero Alex speaking in Nadsat – the language Burgess invented. Alex loves Beethoven ('our old friend, Ludwig Van') so it seems appropriate to hear part of the Ninth Symphony.
William Blake's London from his Songs of Experience is a nightmare vision of the city which could easily describe a dystopian vision. It's followed by Gesualdo's 17th century madrigal Moro, Lasso which with its tortured harmonies appeals to the modern sensibility.
WH Auden's Shield of Achilles describes a dystopian world utterly without compassion.
One of the themes of the programme is our relationship with technology and machines. Lifts breaking down (in A Clockwork Orange, 1984 and High-Rise) seem to symbolise the breakdown of modern civilisation. And current hopes and fears about the rise of technology are addressed in All Watched Over by Machines of Loving Grace by Richard Brautigan, and To the Machines, Should They Decide to Take Over by Matt Ford. Brautigan's poem seems to express hope, but the music of Charles Ives seems to suggest some doubt – perhaps our relationship with machines will remain an Unanswered Question? Matt Ford's poem is about machines assuming that poetry is an abuse of language; Poème électronique by Edgard Varèse seems to be an appropriate soundtrack to the poem.
A more direct treatment of Dystopia is characterised by Amina's poem of the same name.
Yeats' The Second Coming with its nightmarish image of the 'rough beast, its hour come round at last' slouching towards Bethlehem to be born leads us, via Shostakovich, to an excerpt from Margaret Atwood's classic dystopian novel The Handmaid's Tale. We pause briefly to remember with nostalgia, the time when there used to be an ice cream store, which leads to a brief moment of calm with Gershwin's Summertime.
A brief excerpt from Shakespeare's The Tempest refers to the brave new world that became the title of Aldous Huxley's dystopian novel. Vaughan Williams' Cloud-Capp'd Towers sets words from the play 'The cloud-capp'd towers, the gorgeous palaces, The solemn temples, the great globe itself, Yea, all which it inherit, shall dissolve.'
The centrepiece of the programme is Ray Bradbury's short story, The Pedestrian, where the act of walking alone at night is seen to be transgressive. The police car that arrests Leonard Mead is, a machine – again addressing our fears about automation.
This leads to the third Movement of Penderecki's Third Symphony, used in the soundtrack to Scorsese's Shutter Island, during which we hear Don Paterson's unsettling Seven Questions about the Journey.
George Orwell's 1984 suggests that we won't be watched over by machines of loving grace but by Big Brother. David Bowie's song of the same name adds to the sense of unease.
JG Ballard's High-Rise was recently made into a film, and we hear an extract from Clint Mansell's evocative soundtrack. The architect of the high-rise building lives at the top in a beautiful garden, while society beneath him increasingly breaks down. Society is similarly stratified in the excerpt from the Time Machine by HG Wells.
We end with a scene in Reception in the Advent House Hotel; a jazz piano tinkles in the background while the two Receptionists provide a warm welcome and some helpful safety instructions in Michael Symmons Roberts' Fire Regs. The pianist and his band provide a gentle end to the programme; but am I just being paranoid, or does that sound like Radiohead?
I hope you have enjoyed your stay.
Producer: Nick Holmes
Music Played
00:00
Wendy Carlos
Title Music from a Clockwork Orange
Performer: Wendy Carlos
Warner Bros. 2573-2 Tr.1
Anthony Burgess
A Clockwork Orange (extract) read by Tobias Menzies
00:00
Symphony No.9, 4th mvt (extract)
Performer: Berlin Philharmonic, Herbert von Karajan (conductor)
DG 415 066-2 Tr.6
William Blake
London read by Tobias Menzies
00:00
Carlo Gesualdo
Moro, Lasso
Performer: Concerto Italiano, Rinaldo Alessandrini (conductor)
Opus111 Tr.4
WH Auden
The Shield of Achilles (extract) read by Samantha Bond
00:00
Charles Ives
The Unanswered Question
Performer: BBC Philharmonic
Collins Classics 14462 Tr.1
Richard Brautigan
All Watched Over by Machines of Loving Grace read by Samantha Bond
Amina Neena
Dystopia read by Tobias Menzies
00:00
Bernard Herrmann
The Day the Earth Stood Still (original soundtrack) - Panic
Performer: Studio Orchestra
Twentieth Century 078221 10102 Tr.12
WB Yeats
The Second Coming read by Tobias Menzies
00:00
Dmitri Shostakovich
Piano Trio – 3rd mvt
Performer: The Borodin Trio
Chandos CHAN 8342 Tr.8
Atwood
The Handmaid's Tale (extract) read by Samantha Bond
00:00
Summertime
Performer: Kathleen Battle (soprano), Orchestra of St Luke's, Andre Previn (conductor)
DG 437 787-2 Tr.9
William Shakespeare
The Tempest (extract) read by Tobias Menzies and Samantha Bond
00:00
The Cloud-capp'd towers
Performer: Finzi Singers, Paul Spicer (conductor)
Chandos CHAN9425 Tr.16
Ray Bradbury
The Pedestrian (abridged) read by Tobias Menzies and Samantha Bond
00:00
Krzysztof Penderecki
Symphony No.3 – 3rd mvt.
Performer: National Polish Radio Orchestra, Antonio Wit (conductor)
Rhino 8122-79831-9 Tr.2
Don Paterson
Seven Questions About the Journey read by Samantha Bond and Tobias Menzies
1984 (extract) read by Samantha Bond
00:00
1984 (extract)
Performer: David Bowie
EMI CDP 79 5211 2 Tr.9
1984 (extract) read by Samantha Bond
00:00
Edgard Varèse
Poeme Electronique
Performer: Edgard Varèse
Decca 460 208-2 Tr.3
Matt Ford
To the Machines, Should They Decide to Take Over read by Tobias Menzies
JG Ballard
High-Rise (extract) read by Samantha Bond
00:01
Clint Mansell
High-Rise (original soundtrack) – Blood Garden
Performer: Studio Orchestra
Silva Screen SILCD1501 Tr.12
HG Wells
The Time Machine (extract) read by Tobias Menzies
00:01
Radiohead arr. Brad Mehldau
Paranoid Android
Performer: Brad Mehldau
Nonesuch 9362481142 Tr.5
Michael Symmons Roberts
Fire Regs read by Samantha Bond and Tobias Menzies