08:27
ウィークエンドサンシャイン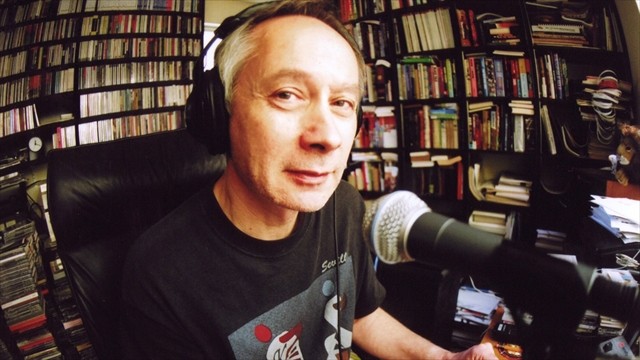 ブロードキャスター、ピーター・バラカンのナビゲートで送るウィークエンド・ミュージックマガジン。独特の嗅覚とこだわりの哲学でセレクトしたグッド・サウンドと、ワールドワイドな音楽情報を伝える。
http://www4.nhk.or.jp/sunshine/
放送日: 2018年 4月 7日(土)
放送時間: 午前7:20〜午前9:00(100分)
THIS WEEK'S PLAYLIST
http://www4.nhk.or.jp/sunshine/66/
(曲名 / アーティスト名 // アルバム名)
01. Why? (The King Of Love Is Dead) / Nina Simone // Soulful Anthology (The RCA Years)
02. Political World / Bettye LaVette w. Keith Richards // Things Have Changed
03. I Can See Clearly Now / Indra Rios-Moore // Carry My Heart
04. Give It Your Best / Indra Rios-Moore // Carry My Heart
05. Don't Disturb This Groove / Me'Shell Ndegeocello // Ventriloquism
06. Private Dancer / Me'Shell Ndegeocello // Ventriloquism
07. Gold / Hugh Masekela // Masekela '66 - '76
08. Minawa / Hugh Masekela // Masekela '66 - '76
09. Languta / Hugh Masekela // Masekela '66 - '76
10. When / Hugh Masekela // Masekela '66 - '76
11. Night In Tunisia / Hugh Masekela // Masekela '66 - '76
12. Colonial Man / Hugh Masekela // Masekela '66 - '76
13. Days Like This / Van Morrison // Days Like This
14. Yes We Can Can / The Pointer Sisters // The Pointer Sisters
世界の快適音楽セレクション
"快適音楽"を求めるギターデュオのゴンチチによる、ノンジャンル・ミュージック番組。
http://www4.nhk.or.jp/kaiteki/
放送日: 2018年 4月 7日(土)
放送時間: 午前9:00〜午前11:00(120分)
− 全部の音楽 −
楽曲
「忘我の調べ」
(3分27秒)
<ポニーキャニオン PCCA-02230>
「ふたりの太陽(EVERYTHING UNDER THE SUN)」
(3分43秒)
<SONY MUSIC JAPAN SICP20312>
「I WANT THE WHOLE WORLD TO LOVE YOU」
JOE LOSS&HIS BAND
(3分00秒)
<VOCALION CDEA6184>
「YOU TOOK ALL MY LOVE」
EARL HOOKER
(3分42秒)
<BLACK TOP REC. CDBT-1093>
「若者のすべて」
NINO ROTA GRAND ORCHESTRA
(5分23秒)
<KICP1807>
「全てのさよならに(IN OGNI ADDIU)」
A FILETTA
(3分04秒)
<WORLD VILLAGE WVF479097>
「WINDOWS」
HUBERT LAWS
(8分43秒)
<WEA WPCR-27086>
「ALL OR NOTHING」
SMALL FACES
(3分05秒)
<UNIVERSAL NO INFORMATION>
「全部与えろ(DESU LE TOUT)」
TABU LEY ROCHEREAU
(4分37秒)
<STERNS REC. STCD3027>
「全部取れ(FAUT DE TOUT)」
SILVERIO PESSOA
(2分29秒)
<ビーンズレコード BNSCD780>
「僕がきみに言ったすべてのこと」
NUTA JAZZ BAND
(3分57秒)
<BUDA MUSIQUE 860142>
「HAPPY POLKA」
GIAMPIERO BONESCHI
(2分48秒)
<NO INFORMATION NO NUMBER>
「EVERYTHING」
ZZ TOP
(3分50秒)
<BMG 74321182602>
「全ては行き去る」
KRISTI STASSINOPOULOU
(2分20秒)
<RIVERBOAT REC. TUGCD1093>
「IT AIN'T NECESSARILY SO」
OSCAR PETERSON、RAY BROWN、ED THIGPEN,DR
(2分47秒)
<MCPS 600189>
「ALL MY TEARS」
EMMYLOU HARRIS
(3分42秒)
<NONESUCH 519480-2>
「TUDO」
ANTONIO CARLOS TATAU
(3分21秒)
<JOIA MODERNA TRT0016>
「ALL ACROSS THE CITY」
(4分50秒)
<POLYGRAM 833771-2>
「桜舞う道」
(4分28秒)
<ポニーキャニオン PCCA-02230>
「同じことさ!(IT MAKES NO DIFFERENCE)」
(6分37秒)
<RHINO R278278>
「ANGEL&DEMONS」
BITCHIN'BAJAS
(6分13秒)
<SWEET DREAMS PRESS SDCD036>
山下達郎サンデー・ソングブック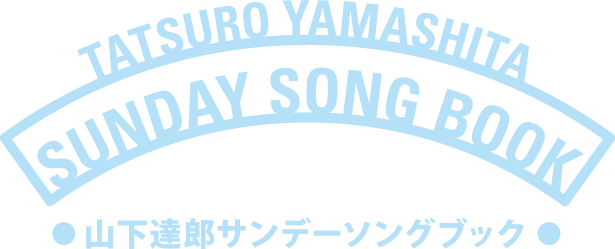 山下達郎の個人コレクションを使って発信される日本最高のオールディーズ・プログラム!!
JFN (TOKYO-FM系 全国38局ネット)毎週日曜日 14:00〜14:55
http://www.tatsuro.co.jp/sunday/
棚からひとつかみ+リクエスト
2018年04月08日プレイリスト
01. 不思議なピーチパイ
1. 不思議なピーチパイ /
1980
REQUEST
02. THEN HE KISSED ME
THE CRYSTALS
1963
THEN HE KISSED ME
03. YOU'RE THE APPLE OF MY EYE
THE FOUR LOVERS
1956
YOU'RE THE APPLE OF MY EYE
04. HARD TO GET THING CALLED LOVE
TONY BRUNO
1966
HARD TO GET THING CALLED LOVE
05. WHEN YOU DANCE
THE TURBANS
1955
WHEN YOU DANCE
06. HURRY UP AND WAIT
1981
07. WALK AROUND HEAVEN ALL DAY
MIGHTY CLOUDS OF JOY
1980
CLOUDBURST
08. SHADOW DREAM SONG (DEMO)
1967
NINA MUSIC DEMO
09. 風の回廊(コリドー)
1985
POCKET MUSIC
Jazz records from across the genre, played in special sequences to highlight the wonders of jazz history. All pieces have been specifically requested by Radio 3 listeners
http://www.bbc.co.uk/programmes/b006tnn9
Sat 7 Apr 2018
16:00
BBC Radio 3
http://www.bbc.co.uk/programmes/b09ygv26
Among this week's selection of music from all styles and periods of jazz requested by listeners, Alyn Shipton includes music by the French pianist Michel Petrucciani.
Music Played
00:01
Harry James
Ultra
One Night Stand, Tr.1
Columbia
00:06
Ella Fitzgerald & Duke Ellington
Ella Fitzgerald Sings The Duke Ellington Songbook, Tr.2
Verve
00:10
Peanuts Hucko
Chinatown, My Chinatown
Sounds of the 1967 Odessa Jazz Festival, Tr.1
Odessa Jazz Association, Texas
00:17
Lucky Thompson
Where or When
Accent on Tenor Saxophone, Tr.2
Fresh Sound
00:24
Promenade with Duke, Tr.2
Blue Note
00:29
Takin' Off
Street Beat
Takin' Off, Tr.1
Delmark
00:32
The Fat Babies
18th and Racine, Tr.1
Delmark
00:36
Mac Duncan
St Philip Street Breakdown
Live at the Lord Napier, 1973, Tr.13
Upbeat
00:43
Mark Giuliana
Where are we now?
Jersey, Tr.8
Motema
00:53
Concentric Circles
Invisible Threads, Tr.10
Private Passions
Guests from all walks of life discuss their musical loves and hates.
http://www.bbc.co.uk/programmes/b006tnv3
Phyllida Barlow
Sun 8 Apr 2018
12:00
BBC Radio 3
https://www.bbc.co.uk/programmes/b09ygx25
The artist Phyllida Barlow shares her passion for music that reflects her sculpture, in its defiance of convention and delight in surprise.
For years Phyllida Barlow was so desperate for people to see her sculptures that she would leave them on the street or in disused factories; or she would install them in friends' houses, using pianos and ironing boards as plinths.
Initially overlooked by museums and galleries, she was in her sixties when she found widespread recognition - in the last decade she's been invited to exhibit all over the world, and has became a Royal Academician, a CBE, and the recipient of numerous awards. Her 2014 exhibition at Tate Britain was unforgettable - she filled the cavernous Duveen Galleries with huge, gravity-defying pieces made out of timber and scrap materials which appeared to be about to topple over or to be on the point of collapse. And in 2017 she received the ultimate accolade of representing Great Britain at the Venice Biennale.
She talks to Michael Berkeley about finding success in later life, how she juggled life as a teacher, artist and mother of five, and the challenges of constructing monumental installations. She chooses music by Birtwistle, Wagner, Janacek, Webern, and Messiaen, pieces which reflect her fascination with size, scale, texture and unexpected beauty.
Producer: Jane Greenwood
A Loftus production for BBC Radio 3
Music Played
00:06
Leos Janáček
String Quartet no.2 (2nd movement: Adagio)
Ensemble: Emerson String Quartet
00:14
Harrison Birtwistle
Antiphonies (excerpt)
Performer: Joanna MacGregor
Orchestra: Radio Filharmonisch Orkest
Conductor: Michael Gielen
00:22
Richard Wagner
Tristan und Isolde (Act 3: Mild und Leise)
Singer: Birgit Nilsson
Orchestra: Orchester der Bayreuther Festspiele
Conductor: Karl Böhm
00:33
Abel Meeropol
Performer: Billie Holiday
00:40
Olivier Messiaen
Turangalila-Symphonie (8th mvt: Developpement d'amour)
Orchestra: Amsterdam Royal Concertgebouw Orchestra
Conductor: Riccardo Chailly
00:47
Kayhan Kalhor
I Will Not Stand Alone
Performer: Kayhan Kalhor
Performer: Ali Bahrami Fard
00:54
Anton Webern
5 Pieces for Orchestra, Op.10
Orchestra: Philharmonia Orchestra
Conductor: Robert Craft