08:24
ウィークエンドサンシャイン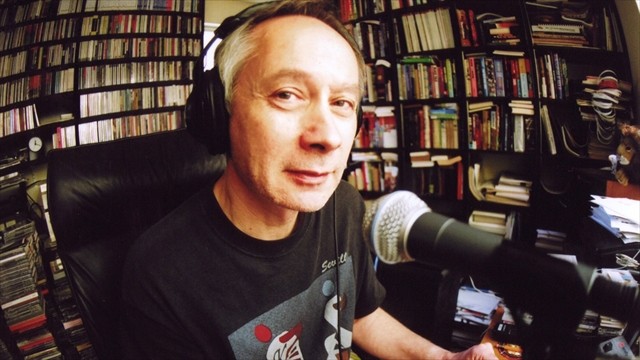 ブロードキャスター、ピーター・バラカンのナビゲートで送るウィークエンド・ミュージックマガジン。独特の嗅覚とこだわりの哲学でセレクトしたグッド・サウンドと、ワールドワイドな音楽情報を伝える。
http://www4.nhk.or.jp/sunshine/
放送日: 2018年 4月14日(土)
放送時間: 午前7:20〜午前9:00(100分)
THIS WEEK'S PLAYLIST
http://www4.nhk.or.jp/sunshine/66/
(曲名 / アーティスト名 // アルバム名)
01. Mulata Linda / Brenda Navarrete // Mi Mundo
02. Linda Morena / Quantic & His Combo Barbaro // Tradition In Transition
03. She Can Measure the History of Dreams / Kip Hanrahan // Crescent Moon Waning
04. All Us Working Class Boys / Kip Hanrahan // Crescent Moon Waning
05. Mixing Pot (Tacho) / Hermeto Pascoal // Slaves Mass
06. Don't You Lie to Me / Mike Bloomfield // From His Head to His Heart to His Hands
07. Across the Borderline / Ry Cooder // Get Rhythm
08. I Shall Not Be Moved / Pops Staples // Peace To The Neighborhood
09. Dimming Of The Day / Bonnie Raitt // Longing In Their Hearts
10. God's Comic / Elvis Costello // Spike
11. When You Wish Upon A Star / Ringo Starr // Stay Awake
12. Devlin / David Grisman // Hot Dawg
13. O.P. / Cecil Taylor - Buell Neidlinger // New York City R&B
世界の快適音楽セレクション
"快適音楽"を求めるギターデュオのゴンチチによる、ノンジャンル・ミュージック番組。
http://www4.nhk.or.jp/kaiteki/
放送日: 2018年 4月14日(土)
放送時間: 午前9:00〜午前11:00(120分)
藤川パパQ
− 万国ジャック祭 −
楽曲
「マルセルでさえも」
(4分20秒)
<ポニーキャニオン PCCA-01960>
「BALLIN'THE JACK」
CHUBBY CHECKER
(2分19秒)
<HOODOO REC. 263501>
「FANCY PANTS」
(4分03秒)
<STUDIO ONE SOLCD-1120>
「HIT THE ROAD JACK」
『MONICA Z』SOUNDTRACK
(2分03秒)
<UNIVERSAL 0602537352913>
「HI-JACK」
HERBIE MANN
(4分10秒)
<RHINO AMCY-1125,1126>
「DIANE」
MANTOVANI ORCHESRA
(3分26秒)
<UNIVERSAL SPECSIG 2046>
「JUMPIN'JACK FLASH」
(4分57秒)
<GLOBAL TELEVISION LTD. RADCD110>
「JACK STRAW」
(4分47秒)
<WARNER WPCR11532,11533>
(作曲)オッフェンバック
(メゾ・ソプラノ)エリーナ・ガランチャ
(指揮)エマニュエル・ヴィヨーム
(2分36秒)
<UNIVERSAL UCCG-1732>
「LAY LADY LAY」
JACK DEJONETTE
(8分15秒)
<MOTEMA MUSIC MTA-CD-228>
「ANIMATION TIME」
GIAMPIERO BONESCHI
(1分31秒)
<NO INFORMATION NO NUMBER>
「BALLAD OF THE ONE EYED JACKS」
JOHNNY BURNETTE
(3分19秒)
<東芝EMI NO INFORMATION>
「BROTHER JACK」
JACK McDUFF
(3分59秒)
<REAL GONE RGJCD389>
「ジャックの嘆き(JACK's LAMENT)」
THE NIGHTMARE BEFORE CHRISTMAS
(3分14秒)
<ポニーキャニオン PCCD-00114>
「行かないで(NE ME QUITTE PAS)」
JACQUES BREL
(4分10秒)
<UNIVERSAL UICY-1260>
「SUGAR RAY」
(6分17秒)
<FBIANTI-PIRACY WARNING CTDP-111344>
「COSMIC BALLAD」
PERREY&KINGSLEY
(3分25秒)
<VANGUARD VCD71/72S>
「JIMMY'S OLD SHOES」
(1分39秒)
「SKARAVAN」
(4分29秒)
<日本コロムビア QTCY2036>
「CARAVANA」
BRENDA NAVARRETE
(3分14秒)
<THINK!REC. THCD-434>
「粋な男(FINA ESTAMPA)」
CHABUCA GRANDA
(2分55秒)
<ビーンズレコード BNSCD-935>
「LA MILANA」
JOSEP MARIA RIBELLES&K.JUNKERA
(3分29秒)
<ビーンズレコード BNSCD-8944>
山下達郎サンデー・ソングブック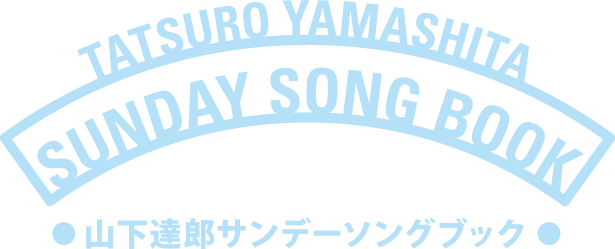 山下達郎の個人コレクションを使って発信される日本最高のオールディーズ・プログラム!!
JFN (TOKYO-FM系 全国38局ネット)毎週日曜日 14:00〜14:55
http://www.tatsuro.co.jp/sunday/
ノーキー・エドワーズ追悼特集
2018年04月15日プレイリスト
01. 夕陽は赤く
1968
夕陽は赤く
02. NIGHT RUN
THE MARKSMEN
1961
NIGHT RUN
03. STEEL GUITAR RAG
NOKIE EDWARDS
1990
THE GREATEST HIT OF THE VENTURES
04. SUGARFOOT RAG
1963
PLAY THE COUNTRY CLASSICS
05. CARAVAN
1963
BOBBY VEE MEETS THE VENTURES
06. FUGITIVE
THE VENTUREES
1964
THE FABULOUS VENTURES
07. LONELY GIRL
1965
KNOCK ME OUT
08. GONE, GONE, GONE
1965
KNOCK ME OUT
09. FUZZY AND WILD
1966
WILD THINGS!
10. BUMBLE BEE TWIST (LIVE)
1965
IN JAPAN
11. WIPE OUT (LIVE)
1965
IN JAPAN
Jazz records from across the genre, played in special sequences to highlight the wonders of jazz history. All pieces have been specifically requested by Radio 3 listeners
http://www.bbc.co.uk/programmes/b006tnn9
Sat 14 Apr 2018
16:00
BBC Radio 3
https://www.bbc.co.uk/programmes/b09z5k4p
Dipping into this week's postbag and emails from listeners, Alyn Shipton includes music from many eras and regions of jazz, with a focus on the collaboration between the great saxophonists Gerry Mulligan and Ben Webster.
Music Played
01. Mighty Moe and Joe
Hank Mobley Plus Band
Composer: Curtis Porter
Performers: Bill Hardman, t; Shafi Hadi, Curtis Porter, as; Hank Mobley, ts; Sonny Clark, p; Paul Chambers, b; Art Taylor, d.
23 Jun 1957
Complete Blue Note Hank Mobley Fifties Sessions
Mosaic MD6 181 CD4 Tr.5
02. All Of Me
Lester Young & Teddy Wilson Quartet
Composer: Marks/ Simons
Performers: Lester Young, ts; Teddy Wilson, p; Gene Ramey, b; Jo Jones, d.
13 Jan 1956
Pres and Teddy
Verve MGV 8205 Tr.1
03. Chelsea Bridge
Composer: Billy Strayhorn
Performers: Ben Webster, ts; Gerry Mulligan, bs; Jimmy Rowles, p; Leroy Vinnegar. b; Mel Lewis, d.
3 Nov 1959
Gerry Mulligan Meets Ben Webster
Masterworks 21349 Tr.1
04. Newport Blues
Composer: Newborn
Performer: Phineas Newborn Jr, p.
1956
Here is Phineas
Atlantic 8122 79688-8 Tr.6
05. Lemon Quay Saturday
Simon Latarche Jazz Ensemble
Composer: Simon Latarche
Performers: Paul Haywood, Sarah McDonough, s; Simon Latarche, p, kb; Steve Turner, b; Terry Rodd, d.
2012
Cornish Preludes Book 2
Simonlatarche.com LATCD 003 Tr.6
06. Romain
Composer: Hall
Performers: Bill Evans, p; Jim Hall, g.
1962
Undercurrent
Blue Note 7243 5 38228 2 8 Tr.4
07. Raggin' The Scale
Composer: Edward B. Claypoole
Performers: Emma Fisk, vn; James Birkett, g.
2017
Play Venuti and Lang
Birkett and Fisk 846022 Tr.6
08. Daphne
Quintette du Hot Club de France
Composer: Django Reinhardt
Performers: Stephane Grappelli, vn; Django Reinhardt, Roger Chaput, Eugene Vees, g; Louis Vola, b.
31 Jan 1938
Complete String Quintet
Label Ouest 304031-2 CD5 Tr.6
09. Milenburg Joys
Percy Humphrey & His Crescent City Joymakers
Composer: Morton/ Melrose/ Mares/ Roppolo
Performers: Percy Humphrey, t; Albert Burbank, cl; Louis Nelson, tb; Emanuel Sayles, bj; Louis James, b; Cie Frazier, d.
1961
Crescent City Joymakers
Riverside RLP 9378 Tr.1
10. Ol' Man River
Eddie Condon's Band
Composer: Hammerstein/ Kern
Performers: Wild Bill Davison, c; Ed Hall, cl; Cutty Cutshall, tb; Gene Schroeder, p; Eddie Condon, g; Walter Page, b; George Wettling, d.
1955
Bixieland
11. Red Pepper Blues
Art Pepper Quartet
Composer: Pepper
Performers: Art Pepper, as; Red Garland, p; Paul Chambers, b; Philly Joe Jones, d.
Four Classic Albums
Avid AMSC 962 CD2 Tr.3
Words and Music
A sequence of music interspersed with well-loved and less familiar poems and prose read by leading actors
http://www.bbc.co.uk/programmes/b006x35f
The Long and Winding Road
Sun 15 Apr 2018
17:30
BBC Radio 3
https://www.bbc.co.uk/programmes/b09z5qnl
Roads join the here and the there, the past and the present, the known and the unknown. They provide that important interim stage when change lies ahead. With readers Claire Rushbrooke and Paul Higgins, we'll go wandering down all sorts of roads, from the Road of the Wanderer to the Road of Paradise, with a selection of poetry and prose by Thomas Hardy, Robert Frost, Nelson Mandela and Christina Rossetti among others. The musical accompaniment to our ramble comes courtesy of Vaughan Williams, Janacek, Haydn and The Hollies.
Producer's Notes
The subject of roads appealed to me for its breadth, permitting interpretations both literal and metaphorical. Roads take us from one place to another, from one stage of life to another, from one level of perception to another. For that, we should be grateful, for change is rarely comfortable, and roads provide that important intermediary stage to help us prepare – where preparation is possible – for whatever lies ahead.
We begin by stepping upon The Road of the Wanderer (Vaughan Williams and Schubert), after which our wanderer finds himself upon The Road of Pilgrimage, Leon being one of four places of pilgrimage that inspired Joby Talbot to write his virtuosic choral work Path of Miracles. The Road to Enlightenment is portrayed by one of the quintessential Enlightenment composers, Haydn, and it seemed appropriate to follow this with words from one of the most enlightened figures of recent times, Nelson Mandela, whose Road to Freedom – his long walk to freedom – tested the human spirit to its limits.
Panufnik provides the musical Landscape for The Deserted Road, while The Long and Winding Road could only be represented by one song: the Hollies' 1969 classic He ain't heavy, he's my brother. More sinister roads follow: The Perilous Road with poetry by William Blake, coupled with music by Oliver Knussen; and the Untrodden Road with Robert Frost's The Road not Taken, which instantly made me think of Janacek's piano cycle On An Overgrown Path to accompany the traveller in this unknown territory.
Two ancient stories, both concerning eyes, take us down the next pair of roads, with Stravinsky's retelling of the ancient myth of Oedipus, who unwittingly killed his father at a crossroads; while Paul's new vision on the road to Damascus is accompanied by Hillborg's O Dessa Ogon (O Those Eyes).
The next two roads are laced with tragedy, referring to a mother's grief at the loss of her son/s: the Road to War, and the Road to Calvary. But while roads can be daunting, they can also offer comfort, and the sheer joy of the Road Home is expressed rapturously by the ancient Roman poet Catullus. Having returned home, there is just one more road to take, the last leg of this musical journey: the Road to Paradise. Christina Rosetti's repetitions of 'faire' in the third stanza of Saints and Angels led me to William Harris' Faire is the Heaven.
Producer: Dominic Wells
Music Played
00:00
Songs of Travel: The Vagabond
Performer: Bryn Terfel (baritone), Malcolm Martineau (piano)
DG 4459462 Tr.1
Thomas Hardy
The Wanderer, read by Paul Higgins
00:00
Franz Schubert arr. N. Forget
Winterreise: Der Wegweiser
Performer: Christoph Pregardien (tenor), Joseph Petric (accordion), Pentaèdre (ensemble)
ATMA ACD22546 Tr.16
Robert Morris
Tarrying in the Shade, read by Claire Rushbrook
00:00
Joby Talbot
Performer: Tenebrae, Nigel Short (conductor)
SIGNUM SIGCD078 Tr.3
George Edward Woodberry
30, read by Paul Higgins
00:00
Joseph Haydn
Symphony No. 59 'Fire': 4th mvt
Performer: Orchestra of the Age of Enlightenment, Frans Bruggen (conductor)
PHILIPS 4627032 Tr.17
Nelson Mandela
Long Walk to Freedom (excerpt), read by Paul Higgins
00:00
Enoch Mankayi Sontonga
Nkosi Sikelel' iAfrica
Performer: Arne Church (Africa)
WRASSE RECORDS WRASS 080 Tr.9
00:00
Andrjez Panufnik
Landscape
Performer: London Symphony Orchestra, Andrjez Panufnik (conductor)
UNICORN-KANCHARA 2020 Tr.2
Rachel Hadas
The Road, read by Claire Rushbrook
Josephine Peabody
Road Songs, read by Paul Higgins
00:00
Bobby Scott and Bob Russell
He ain't heavy He's my brother
Performer: The Hollies
EMI 7243 5 20130 2 9 Tr.16
William Blake
The Marriage of Heaven and Hell (excerpt), read by Claire Rushbrook
00:00
Oliver Knussen
The Way to Castle Yonder (excerpt)
Performer: London Sinfonietta, Oliver Knussen (conductor)
DG 4495722 Tr.4
Robert Frost
The Road not Taken, read by Paul Higgins
00:00
Leos Janáček
On an Overgrown Path: In Tears
Performer: Charles Owen (piano)
SOMM 028 Tr.11
John Gay
The Art of Walking the Streets of London, Book 3: Of Walking the Streets by Night, read by Claire Rushbrook
00:00
Oedipus rex, Act II (excerpt)
Performer: Jennifer Johnson (mezzo-soprano), London Symphony Orchestra, John Eliot Gardiner (conductor)
LSO LIVE LSO0751 Tr.4
Henry Clarence Kendall
To Damascus (excerpt), read by Paul Higgins
00:00
Anders Hillborg
O dessa ogon
Performer: Hannah Holgersson (soprano), Royal Stockholm Philharmonic Orchestra, Sakari Oramo (conductor)
BIS 2114 Tr.2
Minna Irving
Marching Still, read by Claire Rushbrook
00:00
Ivor Novello
Keep the Home-Fires Burning
Performer: Steven Isserlis (cello), Connie Shih (piano)
BIS 2312 Tr.14
Aubrey Thomas De Vere
The Meeting on Calvary, read by Claire Rushbrook
00:00
Giovanni Battista Pergolesi
Stabat mater: Quis est homo
Performer: Barbara Bonney (soprano), Andreas Scholl (counter-tenor), Les Talens Lyriques, Christophe Rousset (conductor)
DECCA 4661342 Tr.5
Gaius Valerius Catullus
A Home-Coming, long ago, read by Paul Higgins
00:01
Antonín Dvořák
Goin' Home
Performer: Alisa Weilerstein (cello), Anna Polonsky (piano)
DECCA 478 5705 Tr.6
Christina Rosetti
Saints and Angels, read by Claire Rushbrook
00:01
William Harris
Faire is the Heaven
Performer: Choir of Westminster Cathedral, James O'Donnell (conductor)
HYPERION CDA66669 Tr.6