19:52
ウィークエンドサンシャイン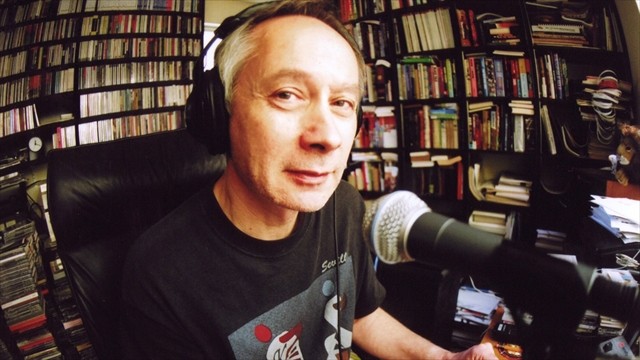 ブロードキャスター、ピーター・バラカンのナビゲートで送るウィークエンド・ミュージックマガジン。独特の嗅覚とこだわりの哲学でセレクトしたグッド・サウンドと、ワールドワイドな音楽情報を伝える。
http://www4.nhk.or.jp/sunshine/
放送日: 2018年 4月28日(土)
放送時間: 午前7:20〜午前9:00(100分)
THIS WEEK'S PLAYLIST
http://www4.nhk.or.jp/sunshine/66/
(曲名 / アーティスト名 // アルバム名)
01. The Last Ride / Todd Rundgren // Todd
02. White Honey / Graham Parker // That's When You Know (The Acoustic Demos & Live At Marble Arch)
03. Tokyo Bay / Nick Lowe
04. The Weight / The Band w. The Staples // The Last Waltz
05. That's Enough / Mavis Staples & Billy Preston // I Believe To My Soul
06. We Live A Long Time To Get Old / Jimmy Murphy // Desperate Man Blues: Discovering The Roots Of American Music
07. Hard Times Blues / Lane Hardin // Desperate Man Blues: Discovering The Roots Of American Music
08. Original Stack O'Lee Blues / Long Cleve Reed and Papa Harvey Hull // Desperate Man Blues: Discovering The Roots Of American Music
09. Kassie Jones, Pt. 2 / Furry Lewis // Furry Lewis 1927-28
10. Caloubadia / Piers Faccini // Concert Live - La Folle Journee 2018
11. Blues Everywhere I Go / Barbara Hendricks // La Folle Journee 2018
12. Le Silence de L'Exode / Yom // La Folle Journee 2018
13. Baja Waltz / Orquesta Nudge! Nudge! // La Folle Journee 2018
14. Bihotz hilezkorra / Mikel Urdangarin // Margolaria
15. I Am The Black Gold Of The Sun / Toshio Matsuura Group w. Dayme Arocena // I Am The Black Gold Of The Sun
16. Taita Bilongo / Brenda Navarrete // Mi Mundo
17. Mawarniha Tartit / Tamikrest // Kidal
世界の快適音楽セレクション
"快適音楽"を求めるギターデュオのゴンチチによる、ノンジャンル・ミュージック番組。
http://www4.nhk.or.jp/kaiteki/
放送日: 2018年 4月28日(土)
放送時間: 午前9:00〜午前11:00(120分)
渡辺亨
− アーバンな音楽 −
楽曲
「GOOD NIGHT CITY」
(4分35秒)
「都会」
(5分09秒)
<CRCP-28009>
「PERSIAN LOVE」
HOLGER CZUKAY
(4分06秒)
<SONY MUSIC MHCL324>
「NOTHING CAN COME BETWEEN US」
(4分17秒)
「SECRET AFFAIR」
BRIAN CULBERTSON
(5分40秒)
<VERVE MUSIC B0004535-02>
「HIPPO WALK」
GIAMPIERO BONESCHI
(3分02秒)
<NO INFORMATION NO NUMBER>
「CHAMPION」
(2分48秒)
<UNIVERSAL MUSIC UICD-9040>
「飯倉グラフィティー」
(3分56秒)
「DON'T LEAVE ME BABY」
T-BONE WALKER
(2分49秒)
<PROPER P1249>
「CRUEL」
(4分20秒)
<SONY MUSIC JAPAN SICP-30402>
「DOUBLE SENS」
ANTOINE BOYER&SAMUELITO
(4分37秒)
<DOCTOR HEART HEART1007>
「SMILE」
ED MOTTA
(4分19秒)
<DWITZA PCD93742>
「NIGHT LIGHTS(1963 VERSION)」
(4分55秒)
<VERVE 818271-2>
「PEG」
(3分53秒)
「俺だって怒るんだ」
(1分09秒)
<SONY ESCL4062>
「満月のトナーダ(TONADA DE LUNA LLENA)」
SILVIA PEREZ CRUZ
(5分21秒)
<UNIVERSAL 0602547103703>
「満月のトナーダ(TONADA DE LUNA LLENA)」
SILVIA PEREZ CRUZ
(6分25秒)
<UNIVERSAL MUSIC SPAIN 0602557619270>
「LE SOLEIL ET LA LUNE」
PUEBLA
(2分16秒)
<NO LABEL NO NUMBER>
「EVRYBODY'S COMING TO MY HOUSE」
(3分29秒)
<WARNER MUSIC JAPAN WPCR-18000>
山下達郎サンデー・ソングブック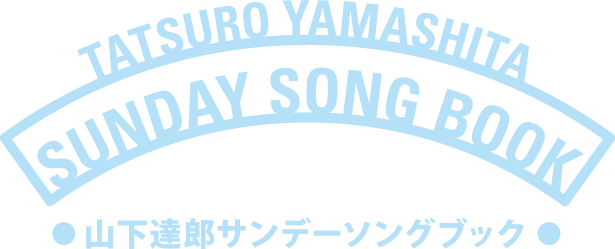 山下達郎の個人コレクションを使って発信される日本最高のオールディーズ・プログラム!!
JFN (TOKYO-FM系 全国38局ネット)毎週日曜日 14:00〜14:55
http://www.tatsuro.co.jp/sunday/
リクエスト特集
2018年04月29日プレイリスト
01. 愛を描いて〜LET'S KISS THE SUN
1979
愛を描いて〜LET'S KISS THE SUN
02. EVERLASTING LOVE
THE LOVE AFFAIR
1968
EVERLASTING LOVE
03. BEACH BABY
THE FIRST CLASS
1974
BEACH BABY
04. NEVER GONNA FALL IN LOVE AGAIN
ERIC CARMEN
1976
ERIC CARMEN
05. I COULD EASILY FALL(IN LOVE WITH YOU)
CLIFF RICHARD
1964
I COULD EASILY FALL (IN LOVE WITH YOU)
06. FALLEN
LAUREN WOOD
1981
CAT TRICK
07. MY ONE AND ONLY LOVE
1974
MY ONE AND ONLY LOVE
08. I LOVE HOW YOU LOVE ME
THE PARIS SISTERS
1961
I LOVE HOW YOU LOVE ME
09. MAGIC TOUCH
1993
COZY
Jazz records from across the genre, played in special sequences to highlight the wonders of jazz history. All pieces have been specifically requested by Radio 3 listeners
http://www.bbc.co.uk/programmes/b006tnn9
Sat 28 Apr 2018
16:00
BBC Radio 3
https://www.bbc.co.uk/programmes/b0b0wlh6
Dipping in to the postbag from listeners, Alyn Shipton presents a range of music including up-and-coming UK band Glowrogues (recently featured on BBC Introducing) as well as the classic sounds of Count Basie.
Music Played
01. Swinging On The Teagarden Gate
Composer: Teagarden/ Norman
Performers: Frank Ryerson, Lee Castle, Carl Gavin, t; Jack Teagarden, Jose Guiterrez, Mark Bennett, Eddie Dudley, tb; Clint Garvin, Art St John, John Van Eps, Hub Lytle, Ernie Caceres, reeds; Jack Russin, p; Allan Reuss, g; Benny Pottle, b; Dave Tough, d.
1 Nov 1939
Texas Tea Party
Marshall Cavendish Jazz Greats 026 Tr.17
02. She's Cryin' for Me
Humphrey Lyttelton
Composer: Pecora
Performers: Humphrey Lyttelton, t; Wally Fawkes, cl; Bruce Turner, as; John Picard, tb; Johnny Parker, p; Freddy Legon, g; Jim Bray, b; Stan Greig, d.
13 Dec 1955
Bad Penny Blues
Lake LACD 238 CD2 Tr.4
03. My One and Only Love
Composer: Wood/ Mellins
Performers: Ben Webster, ts; Art Tatum, p; Red Callendar, b; Bill Douglass, d.
11 Sep 1956
The Album
Essential Jazz Classics 55403 Tr.7
04. Subconscious Lee
Composer: Konitz
Performers: George Shearing, p; Neil Swainson, b; Grady Tate, d.
Feb 1992
Walkin' – Live at the Blue Note
Telarc 83333 Tr.7
05. The Second Time Around
Composer: Van Heusen/ Cahn
Performers: Al Aarons, Sonny Cohn, Don Rader, Fip Ricard, Snooky Young, t; Henry Coker, Urbie Green, Grover Mitchell, Benny Powell, tb; Marshal Royal, Frank Wess, Eric Dixon, Frank Foster, Charlie Fowlkes, reeds; Count Basie, p; Freddie Green, g; Buddy Catlett, b; Sonny Payne, d.
8 Apr 1963
Count Basie and His Orchestra
Verve V6 8783 Side 2 Tr.2
06. Liamuiga (Cook Up)
Composer: Pine
Performers: Courtney Pine, ss; Trevor Edwards, tb; Annise Hadeed, pans; Mario Canonge, p; Cameron Pierre, g; Miles Danso, b; Rod Youngs, d.
2012
House of Legends
DestinE 77721028867 Tr.3
07. How Deep Is The Ocean
Chris Biscoe & Allison Neale
Composer: Berlin arr Neale
Performers: Allison Neale, as; Chris Biscoe, bs; Jeremy Brown, b; Stu Butterfield, d.
2016
Then and Now
Trio 597 Tr.4
08. The All Night Lights
Glowrogues
Composer:
Performers: Sam Healey, as; Aaron Diaz, t; Richard Foote, tb; Ben Watte, kb; Dan Brew, g; Jamie Brewster, gb; Jim Molyneux, d.
2016
Glowrogues
Self Tr.2
09. To A Wild Rose
Composer: McDowell
Performers: Sonny Rollins, ts; Stanley Cowell, p; Masuo, g; Bob Cranshaw, b; David Lee, d; Mtume, perc.
1974
The Cutting Edge
Milestone 9059 Tr.2
10. Dancing in the Dark
Composer: Schwartz/ Dietz
Performers: Sonny Clark, p; Paul Chambers, b; Wes Landers, d.
7 Dec 1958
Complete Studio Recordings
Gambit 69262 CD2 Tr.10
11. Dark Eyes
Composer: Trad
Performers: John Fallstitch, Pokey Carriere, Sid Feller, t; Jack Teagarden, Jose Guitirrez, Seymour Goldfinger, Joe Ferrall, tb; Danny Polo, Tony Antonelli, Joe Fernandino, Art Moore, Sart Beck, reeds; Ernie Hughes, p; Arniold Fishkin, b; Pul Collins, d.
31 Jan 1941
It's Time For T
Naxos 8 120825 Tr.14
Words and Music
A sequence of music interspersed with well-loved and less familiar poems and prose read by leading actors
http://www.bbc.co.uk/programmes/b006x35f
Reconciliation
Sun 29 Apr 2018
17:30
BBC Radio 3
https://www.bbc.co.uk/programmes/b0b1tt0b
In our personal lives or on the world stage, reconciliation is an essential part of humankind's co-existence and civility. It can sometimes be a painful process, admitting our mistakes or failings, but it can also be a moment of celebration where we achieve redemption and forgiveness; where we can put the past behind us and move forward with great hope and optimism. Actors Harriet Walter and Oliver Dimsdale read poetry by John Donne, Peter Porter and Christina Rossetti, with music by Tchaikovsky, John Adams and Nick Cave.
Music Played
00:00
John Adams
Nixon in China
Performer: Orchestra of St Luke's; Edo de Waart
Elektra/Nonesuch 979 177 2
Shenagh Pugh
Sometimes
00:02
Performer: Thomas Allen; Kiri te Kanawa; Lucia Popp; Samuel Ramey; Robert Tear; Philip Langridge; Giorgio Tadeo
DECCA 410 150 2
Derek Mahon
Everything is going to be alright
00:08
Leos Janáček
String Quartet No.2 "Intimate Letters"
Performer: Pavel Haas Quartet
Supraphon SU 3877 2
Christina Rossetti
I loved you first: but afterwards your love
00:16
Nick Cave
Performer: Nick Cave and the Bad Seeds
MUTE CDSTUMM 164
James Fenton
The Mistake
00:22
Peter Ilyich Tchaikovsky
Acquiescence
Performer: Olga Borodina; Larissa Gergieva
PHILIPS 4420132
Naomi Shihab Nye
Kindness
00:29
Invention No.15 in B Minor, BWV 786
Performer: Glenn Gould
SONY CLASICAL 82876787662
00:30
Sinfonia No.15 in B Minor, BWV 801
Performer: Glenn Gould
SONY CLASICAL 82876787662
J. Wolfgang von Goethe
Reconciliation
00:32
Stephin Merritt
All My Little Words
Performer: Magentic Fields
Merge Records B00000JY1X
Wendell Berry
The Peace of Wild Things
00:35
Reconciliation
Performer: Michael Nyman Band; Michael Nyman
DECCA 425 224 2
Laurie Lee
The Long War
00:38
Piano Sonata in A, D.959
Performer: Alfred Brendel
PHILIPS 422 229 2
Anna Swir
Tomorrow They Will Carve Me
00:47
Antonio Lotti
Motet à6, Crucifixus
Performer: Westminster Abbey Choir; Abbey Consort; Martin Neary
Sony Classical SK 66615
Siegfried Sassoon
Reconciliation
00:52
Enoch Mankayi Sontonga
Nkosi Sikelel 'lAfrica
Performer: Ladysmith Black Mambazo
Heads Up HUCD 3109
Phillis Wheatley
On being bought from Africa to America
Desmond Tutu
Forgiving and being reconciled
00:55
John Adams
News has a kind of mystery
Performer: Sanford Sylvan; James Maddalena; Thomas Hammons; Orchestra of St. Luke's; Edo de Waart
Elektra/Nonesuch 979 177 2
Peter Porter
The Imperfection of the World
01:04
Ludwig van Beethoven
Symphony no.9 Op.125
Performer: Wiener Philharkmoniker; Sir Simon Rattle
EMI 7243 5 57572 2 7
John Donne
Death Be Not Proud
01:11
Requiem K 626
Performer: Helen Donath; Yvonne Minton; Ryland Davies; Gerd Nienstedt; John Alldis Choir; BBC Symphony Orchestra; Sir Colin Davis
PHILIPS 438 800 2