17:19
ウィークエンドサンシャイン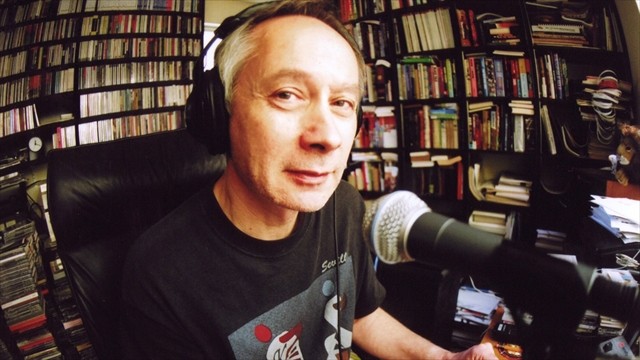 ブロードキャスター、ピーター・バラカンのナビゲートで送るウィークエンド・ミュージックマガジン。独特の嗅覚とこだわりの哲学でセレクトしたグッド・サウンドと、ワールドワイドな音楽情報を伝える。
http://www4.nhk.or.jp/sunshine/
放送日: 2018年 5月 5日(土)
放送時間: 午前7:20〜午前9:00(100分)
THIS WEEK'S PLAYLIST
http://www4.nhk.or.jp/sunshine/66/
(曲名 / アーティスト名 // アルバム名)
01. Statesboro Blues / Allman Brothers Band // At Fillmore East
02. The Way Young Lovers Do / Van Morrison & Joey DeFrancesco // You're Driving Me Crazy
03. The Things I Used To Do / Van Morrison & Joey DeFrancesco // You're Driving Me Crazy
04. The Things That I Used To Do / Guitar Slim // The Things That I Used To Do
05. Machine Gun Kelly / Danny Kortchmar and Immediate Family // Honey Don't Leave LA
06. New York Minute / Danny Kortchmar and Immediate Family // Honey Don't Leave LA
07. Fever / Neville Brothers // Neville-ization
08. Congo Square / Neville Brothers // Live On Planet Earth
09. Yellow Moon / Neville Brothers // Authorized bootleg/Warfield Theatre, San Francisco, CA, February 27,1989
10. Healing Chant / Neville Brothers // Yellow Moon
11. Any Day / The Sea & Cake // Any Day
12. If I Run / Dave Sinclair // Out Of Sinc
13. Crazie Blue / Dave Sinclair // Out Of Sinc
14. Flying / Per Oddvar Johansen // Let's Dance
世界の快適音楽セレクション
"快適音楽"を求めるギターデュオのゴンチチによる、ノンジャンル・ミュージック番組。
http://www4.nhk.or.jp/kaiteki/
放送日: 2018年 5月 5日(土)
放送時間: 午前9:00〜午前11:00(120分)
渡辺亨
− 温故知新の音楽 −
楽曲
DEVONIAN PARADE
(4分12秒)
「SOLEDAD Y EL MAR」
NATALIA LAFOURCADE
(3分32秒)
<SONY MUSIC LATIN 88985425862>
「FASCINATIN'RHYTHM」
ANTONIO CARLOS JOBIM
(2分14秒)
<POLYDOR POCJ-2357>
「LITTLE JENNY DOW」
(3分29秒)
<ELEKTRA NONESUCH 7559-79301-2>
「FRESHMAN」
SOREN BEBE TRIO、MARC JOHNSON
(4分48秒)
<FROM OUT HERE MUSIC FOHMCD004>
「EVER DEEPER DOWN」
LEWIS FUREY
(3分16秒)
<ATMA CLASSIQUE ACD2 2765>
「KING KONG KITCHIE KITCHIE KI-ME-O」
CHUBBY PARKER&HIS OLD TIME BANJO
(3分10秒)
<SMITHSONIAN FOLKWAYS SFW40090>
「JOHN BARLEYCORN (MUST DIE)」
TRAFFIC
(6分23秒)
<POLYSTAR PSCD-1122>
「NORTHERN SKY」
JOEL FREDERIKSEN ENSEMBLE PHOENIX MUNICH
(2分55秒)
<HARMONIA MUNDI HMC902111>
「MAGIC AND MUSIC」
ANTHONY BRAXTON、MAX ROACH
(6分35秒)
<CAM LONDON LTD. 120024RM-2>
「BIRDS TRANSIT」
GIAMPIERO BONESCHI
(2分02秒)
<NO INFORMATION NO NUMBER>
「TENDER LOVE」
(2分40秒)
「BOCOCHE」
SMOKEY AND MIHO
(2分47秒)
<フォーライフミュージック FLCG-3102>
「THE GYPSY」
THE JAMES HUNTER SIX
(3分26秒)
<FANTACY MUSIC. FAN33836-02>
「AFTER BACH (OSTINATO)」
(12分10秒)
<NONESUCH 7559-79318-0>
「AIDA」
HAYDEE MILANES
(1分10秒)
<BIS MUSIC CUBA CD-982>
「SYNCOPATED CLOCK」
(2分10秒)
<ポニーキャニオン PCCA-01792>
「彼女が測る夢の重さ(SHE CAN MEASURE THE HISTORY OF DREAMS)」
KIP HANRAHAN
(5分25秒)
<MUZAK INC. MZCA-1368>
「?(※ローマ数字の5)」
SLAWEK JASKULKE
(5分18秒)
<CORE PORT RPOZ-10029>
「PASSAROS」
GISBRANCO
(3分02秒)
<MILLS REC. MIL 047>
山下達郎サンデー・ソングブック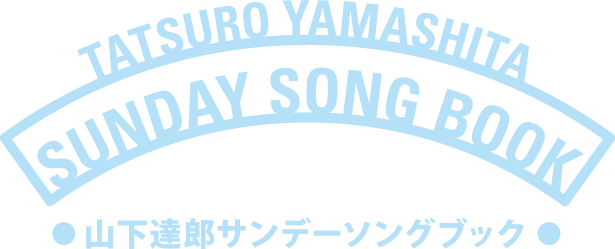 山下達郎の個人コレクションを使って発信される日本最高のオールディーズ・プログラム!!
JFN (TOKYO-FM系 全国38局ネット)毎週日曜日 14:00〜14:55
http://www.tatsuro.co.jp/sunday/
リクエスト特集
2018年05月06日プレイリスト
01. 踊ろよ、フィッシュ
1987
踊ろよ、フィッシュ
02. DESIRE
THE MASQUERADERS
1980
THE MASQUERADERS
03. I WILL FOLLOW YOU
RICK NELSON
1963
FOR YOUR SWEET LOVE
04. HAPPY
THE SUNSHINE COMPANY
1967
HAPPY IS
05. STAY WITH ME BABY
B.W.& THE NEXT EDITION
1973
STAY WITH ME BABY
06. I'D RATHER GO BLIND
SPENCER WIGGINS
1970
FEED THE FLAME
07. WALK DON'T RUN
CHET ATKINS
1957
HI-FI IN FOCUS
08. MY TRUE STORY
THE JIVE FIVE
1961
MY TRUE STORY
09. 片想い
1991
ARTISAN
Another Country with Ricky Ross
Ricky Ross enters the landscape of Americana and alternative country. Expect to hear both classic and future classics, with Ricky taking a close look at the stories behind the songs
https://www.bbc.co.uk/programmes/b00hh26l
John Oates
Tue 1 May 2018
21:00
https://www.bbc.co.uk/programmes/b0b11lc9
John Oates shares his love of roots music and describes being part of Nashville's music scene in an interview with Ricky Ross. He goes back to the music he was making before he started making pop records with Daryl Hall as one half of Hall & Oates. John describes the songs he's recorded for his solo album Arkansas which pays tribute to the first generation of hit makers including Mississippi John Hurt and Emmett Miller.
Music Played
01. Seven Falls
Laura Veirs
The Lookout
Raven Marching Band Records
02. The Greatest
Kenny Rogers
She Rides Wild Horses, Tr.10
Dream Catcher Records
03. Shake Up
Cicada Rhythm
Everywhere I Go, Tr.3
New West
04. A Wound That Seeks The Arrow (feat. Angel Snow)
Ben Glover
Shorebound, Tr.2
Proper
05. I Don't Want Half (I Just Want Out)
Whitney Rose
Rule 62, Tr.1
Six Shooter Records
06. Don't Believe It's All Me
Tally Spear
Fade To White, Tr.2
promo
07. Baltimore
Sonny James
Standards From The House Of Bryant, Tr.18
08. Sweet Old Religion
Pharis & Jason Romero
Sweet Old Religion, Tr.1
Lula Records
09. Swing Down Sweet Chariot
The Searcher - The Original Soundtrack (Deluxe Edition), Tr.37
Sony Legacy
10. Count Your Blessings
Mattiel
Mattiel
Burger Records
11. Hold Your Head Up High
Darlingside
Extralife, Tr.4
More Doug Records
12. State Trooper
Nebraska, Tr.6
13. Chalk (feat. Patty Griffin)
Buddy Miller & Julie Miller
Written in Chalk, Tr.7
New West records
14. Wild Love
Ashley Monroe
Sparrow
Warner Bros
15. Arkansas
John Oates With The Good Road Band
Arkansas, Tr.2
16. Stack O' Lee Blues
Mississippi John Hurt
The Best of Mississippi John Hurt, Tr.15
Vanguard
17. Stack O Lee
John Oates With The Good Road Band
Arkansas, Tr.6
18. Miss The Mississippi And You
John Oates With The Good Road Band
Arkansas, Tr.5
19. Anytime
John Oates With The Good Road Band
Arkansas, Tr.1
20. Frankie (And Albert)
Mississippi John Hurt
Blues Is Black, Tr.5
Pastels
21. I Can Change
Lake Street Dive
Free Yourself Up, Tr.4
Nonesuch
22. Just A Fool
Jim James
Uniform Distortion, Tr.1
ATO Records
Travelling Folk
Bruce MacGregor presents Radio Scotland's flagship folk programme and brings you the very best of today's music and song.
https://www.bbc.co.uk/programmes/b00tlyrt
Wed 2 May 2018
21:00
https://www.bbc.co.uk/programmes/b0b11mhz
Lunasa formed in the late 1990's in Ireland and have continued to reinvent the tradition through their inventive approach to making music. During Celtic Connections, Bruce met up with them to discuss how they formed, their popularity in America and the launch of their new album, Cas, which features the vocals of Mary Chapin Carpenter and Tim O'Brien amongst others.
Music Played
01. Venus in Tweeds
Shooglenifty
Roots, Reels + Rhythms
Nascente
02. The Water is Wise
Lunasa & Tim O'Brien
Cas
03. Catriona's
Rura
In Praise of Home
Rura Music
04. Isobel
The Poozies
Punch
SCHMOOZCD003
05. Lochaber Dance/ Fifity Years Young/ A Gallop to Kinross
Lauren MacColl
When Leaves Fall
Make Believe Records
06. Reel of Rio/ All Round the Room/ Merry Thatcher
Nial & Cillian Vallely
Callan Bridge
Compass Records
07. Barefit Lasses
Kirsty Law
Shift
Toun Records
08. The Eggshell Brewery/ Up The Lum
Rachel Newton
The Changeling
Shadow
09. Died And Gone
Old Blind Dogs
Room With A View
OBD Music
10. Pig's Reel/ Mrs Norman MacKeigan/ The First Months Of Summer
Ross Couper & Tom Oakes
Fiddle And Guitar
Haystack Records
11. The Magnificent Seven
Alison Brown
Stolen Moments
Compass records
12. Banks of Newfoundland
Siobahn Miller
Strata
13. Marta
Lúnasa
Lunasa
Compass Records
14. Goodbye Miss Goodavich/ Rosie's Reel
Lúnasa
Otherworld
Green Linnet Records
15. Old Hag You Have Killed Me
The Bothy Band
The Best Of The Bothy Band
Mulligan Music
16. Donogh and Mike's
Lúnasa
The Merry Sisters of Fate
Green Linnet Records
17. The Irish Girl
Lúnasa
Cas
Lunasa Records
18. Blackthorn Stick/ Irish Washerwoman
Will Pound
Through The Seasons – A Years in Morris and Folk Dance
Lulubug
19. Day One
Rura
In Praise of Home
Rura Music
20. Yama Ba
Catrin Finch & Seckou Keita
Soar
21. Raglan Road
Pauline Scanlon & Marie Fielding
An Tra
Rumford Records
22. Haze Across The Sun
Duncan Chisholm
Sandwood
Copperfish Records
Private Passions
Guests from all walks of life discuss their musical loves and hates.
https://www.bbc.co.uk/programmes/b006tnv3
Lubaina Himid
Sun 6 May 2018
12:00
BBC Radio 3
https://www.bbc.co.uk/programmes/b0b1pb4c
For Lubaina Himid, winning the Turner Prize is recognition for thirty-five years of work as a painter, curator and installation artist. Her work is witty, vibrantly coloured, and provocative; in her most famous work, "Naming the Money", she filled galleries with more than a hundred huge and very beautiful cut-outs of African figures from the past - the forgotten black servants and musicians who were brought back by their slave-masters to live in Britain in the 18th century.
Lubaina Himid herself was born in Zanzibar, Tanzania, but came here as a baby, first to Blackpool and then to London. She now lives in Preston, where she's Professor of Contemporary Art at the University of Central Lancashire. She was awarded an MBE for services to black women's art.
She says "My work is a mixture of humour, celebration, optimism and fury. I want to challenge the order of things."
In Private Passions, she talks about how winning the Turner Prize has changed her perspective, and about how she creates a musical soundtrack to her installations. She pays tribute to her aunt, who played the violin and brought music into the house, and talks honestly about how difficult it was to make a living as a young artist. Musical choices include Bellini, Bruch, Janacek, and Nina Simone.
Produced by Elizabeth Burke
A Loftus production for BBC Radio 3
Music Played
01. Mira, o Norma (Norma, Act III)
Composer: Vincenzo Bellini
Singer: Joan Sutherland
Singer: Marilyn Horne
Orchestra: London Symphony Orchestra
Conductor: Richard Bonynge
02. Kol Nidrei
Composer: Max Bruch
Performer: Jacqueline du Pré
Performer: Gerald Moore
03. Never Be the Sun
Composer: Donal MacDonagh Long
Performer: Dolores Keane
04. Koln Concert (Part 1)
Composer: Keith Jarrett
Performer: Keith Jarrett
05. Song for the Unification of Europe
Composer: Zbigniew Preisner
Orchestra: Sinfonia Varsovia
Conductor: Wojciech Michniewski
06. They Chattered Like Swallows (On an Overgrown Path)
Composer: Leos Janáček
Performer: Leif Ove Andsnes
07. Just Like a Woman
Composer: Bob Dylan
Performer: Nina Simone
Words and Music
A sequence of music interspersed with well-loved and less familiar poems and prose read by leading actors
https://www.bbc.co.uk/programmes/b006x35f
The Uncanny
Sun 6 May 2018
17:30
BBC Radio 3
https://www.bbc.co.uk/programmes/b0b1pb0c
A programme exploring both the familiar and the eerie in music and readings, which are performed by actors Morfydd Clark and Arinzé Kene. The idea of the uncanny is associated with a sense of being unsettled and Freud published an essay in 1919 - Das Unheimliche - in which he looked at horror, disgust and idea of hidden and repressed experiences and emotions. This selection of words and music takes listeners on a path through stories, poems and sounds by Edgar Allan Poe, Benjamin Britten, Miles Davis and Stevie Smith among others.
Producer's Notes
[I found the following notes in my junk mail folder, apparently sent from my own email address. I had never read them before. I have no recollection of writing them. They proved invaluable in constructing this programme]
Das Unheimliche
Twins
Déjà vu
Golem
Doppelganger
Ventriloquist's dummy
Deserted villages
Sense of being watched
Apparitions
Dreams
Whispering
The appearance of life in the inanimate – Olympia in Offenbach's Tales of Hoffmann (adapted from Freud's original source) and Delibes's Coppélia. The Statue comes to life and drags Don Giovanni to hell.
The sense that our homes – safe and comforting - carry echoes of those who occupied them before us – eerie, unknowable - Original Residents (Catherine Smith). Deserted buildings shelter these memories more vividly – the fragment of wallpaper, broken furniture - Ghost House/Robert Frost.
Some ghost stories – Turn of the Screw (Henry James), The Little Stranger (Sarah Waters) – especially at a point when source of phenomena is still ambiguous.
Elements that make music unsettling. Tritone (Debussy's String Quartet). Shepard tone – sense of infinite rising or falling scale – all over Hans Zimmer's Dunkirk and Inception scores. Incorporating minor 3rd into major key melody. Progression that doesn't resolve. (What makes Great Expectations by Miles Davis feel like it does?)
Doppelganger
Producer: Torquil MacLeod
Music Played
00:00
Hector Berlioz
Symphonie Fantastique, Op.14 – Songe d'une nuit du Sabbat
Performer: Berliner Philharmoniker, Daniel Barenboim (Conductor)
CBS CD39859 Tr.5
Dannie Abse
The Uninvited, read by Arinze Kene
00:00
The Residents
On The Way (To Oklahoma)
Performer: The Residents
Mute STUMM 247 CD1 Tr.1
00:02
Benjamin Britten
The Turn of the Screw: Variation III – Scene 4: The Tower
Performer: Camilla Tilling (Soprano), London Philharmonic Orchestra, Edward Gardner (Conductor)
GLYNDEBOURNE GFOCD01107 CD1 Tr.5
Robert Frost
Ghost House, read by Morfydd Clark
00:09
Léo Delibes
Coppélia – Acte Deux – Scène I - Scène et valse de la poupée
Performer: National Philharmonic Orchestra, Richard Bonynge (Conductor)
DECCA 4145022 CD2 Tr.3
00:13
Gyorgy Ligeti
Lux Aeterna
Performer: The Stuttgart Schola Cantorum, Clytus Gottwold (Conductor)
EMI CDODEON28 Tr.11
Edgar Allan Poe
The Fall of the House of Usher, read by Arinze Kene
Elizabeth Bishop
Some Dreams They Forgot, read by Morfydd Clark
00:20
Schwanengesang - Der Doppelgänger
Performer: Dietrich Fischer-Dieskau (Baritone), Gerald Moore (piano)
ORFEO C294921 Tr.6
Catherine Smith
Original Residents, read by Arinze Kene (taken from Lip, published by Smith Doorstop, 2007)
00:26
String Quartet in G minor – 2. Scherzo
Performer: Quartetto Italiano
PHILIPS 4208942 Tr.2
Robert Graves
Welsh Incident, read by Morfydd Clark
00:33
Tales of Hoffmann – Acte I – 'Les oiseaux dans la charmille'
Performer: Renée Doria (Soprano), Choir and Orchestra of the Thé226;tre National de l'Opéra-Comique, André Cluytens (Conductor)
PAPERBACK OPERA 20004 CD1 Tr.11
Lionel Fogarty
Weather Comes, read by Arinze Kene
00:41
Great Expectations
Performer: Miles Davis
Columbia COL 516251 2 CD2 Tr.3
Vernon Scannell
The Visitation, read by Morfydd Clark
00:47
Petrushka - Scene 2: Petrushka's Room
Performer: Columbia Symphony Orchestra, Igor Stravinsky (Conductor)
Sony 88697103112 CD2 Tr.5
D. H. Lawrence
Bat, read by Arinze Kene
Taken from The Cambridge Edition of the Works of D. H. Lawrence: The Poems (c) 2013 published by CUP, Reproduced by permission of Paper Lion Ltd and the Estate of Frieda Lawrence Ravagli (the proprietor)
00:53
Salvatore Sciarrino
Caprices for violin – 4: Volubile
Performer: Marco Rogliano (violin)
ACCORD 202862 Tr.4
00:54
Gyorgy Ligeti
Overture: Atmospheres
Performer: The Südwestfunk Orchestra, Ernest Bour (Conductor)
EMI CDODEON28 Tr.1
Sarah Waters
The Little Stranger, read by Morfydd Clark
Edmund Blunden
Illusions, read by Arinze Kene
00:57
Der Doppelgänger
Performer: Vladimir Sofronitzki (piano)
HARMONIA MUNDI HM905169 Tr.9
Edwin Muir
The Horses, read by Morfydd Clark
01:02
After All
Performer: David Bowie
EMI 7243 521901 0 2 Tr.4
01:06
Hans Zimmer
The Mole
Performer: Hans Zimmer
Sony Classical 88985461482 Tr.1
W. B. Yeats
The Apparitions, read by Arinze Kene
Stevie Smith
Fairy Story, read by Morfydd Clark
01:08
Don Giovanni Act 2, Scene 5 – Don Giovanni, a cenar teco
Performer: Roger Soyer (Baritone), Peter Lagger (Bass), Geraint Evans (Bass), English Chamber Orchestra, Daniel Barenboim (Conductor)
EMI CMS7639762 CD3 Tr.8
01:11
Don Giovanni Act 2, Scene 5 – Da qual tremore insolito
Performer: Roger Soyer (Baritone), Peter Lagger (Bass), Geraint Evans (Bass), English Chamber Orchestra, Daniel Barenboim (Conductor)
EMI CMS7639762 CD3 Tr.9