08:42
ウィークエンドサンシャイン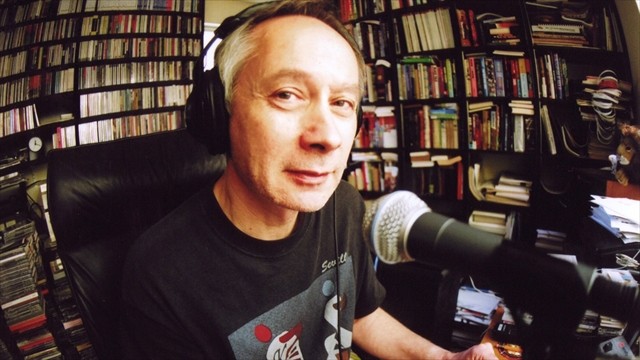 ブロードキャスター、ピーター・バラカンのナビゲートで送るウィークエンド・ミュージックマガジン。独特の嗅覚とこだわりの哲学でセレクトしたグッド・サウンドと、ワールドワイドな音楽情報を伝える。
http://www4.nhk.or.jp/sunshine/
放送日: 2018年 5月19日(土)
放送時間: 午前7:20〜午前9:00(100分)
THIS WEEK'S PLAYLIST
http://www4.nhk.or.jp/sunshine/66/
(曲名 / アーティスト名 // アルバム名)
01. Natural Mystic / Bob Marley & The Wailers // Natural Mystic
02. Spring Song / Steve Gadd Band // Steve Gadd Band
03. Foameopathy / Steve Gadd Band // Steve Gadd Band
04. Signed, Sealed, Delivered, I'm Yours - Stuff's Theme / Stuff // Live Stuff
05. That's How Strong My Love Is / Candi Staton // Evidence: The Complete Fame Records Masters
06. A Woman Left Lonely / Irma Thomas // My Heart's In Memphis: The Songs of Dan Penn
07. This Old Heart Of Mine / Bettye Swann // The Complete Atlantic Recordings
08. Singin' The Blues / Ruthie Foster // Live At 2018 New Orleans Jazz & Heritage Festival
09. It Hurts Me Too / Sonny Landreth // Live At 2018 New Orleans Jazz & Heritage Festival
10. Goin' Back / Nils Lofgren // Back It Up!! Live... An Authorized Bootleg
11. He'll Have To Go / Ry Cooder // Chicken Skin Music
12. You Must Unload / Ry Cooder // The Prodigal Son
13. Kaa Tarubara / Parvathy Baul // Charya Geeti
世界の快適音楽セレクション
"快適音楽"を求めるギターデュオのゴンチチによる、ノンジャンル・ミュージック番組。
http://www4.nhk.or.jp/kaiteki/
放送日: 2018年 5月19日(土)
放送時間: 午前9:00〜午前11:00(120分)
− 今カッコイイ音楽 −
楽曲
「春蝉」
(2分49秒)
<EPIC ESCL3738>
「Everybody Loves My Baby」
Boswell Sisters
(2分23秒)
<TERADA R&D APCD-6051>
「手と手を」
扇谷一穂
(4分50秒)
<TOWER RECCORD JAPAN TRJC-1079>
「Africa Yie」
Blay Ambolley
(6分55秒)
<AGOGO REC. AR087CD>
「Cuban Lullaby,Mambo」
Mario Bauza、His Afro-Cuban Jazz Orchestra
(5分07秒)
<MESSIDOR 15819-2>
目覚めよ、きみ」
(作曲)グノー
(指揮)ベルトラン・ド・ビリー
(4分20秒)
<SONY CLASSICAL SICC 30461>
「Blue Horizon」
Sir Douglas Band
(4分24秒)
<RHINO RHM2 7845>
「Young Embrace(若き抱擁)」
Azymuth
(3分20秒)
<ビクターエンターテインメント VICJ-60955>
「Cool in tne Pool」
Holger Czukay
(5分07秒)
「Caravan」
Piero Umiliani
(5分59秒)
<EASY TEMPO ET935CD>
「Boyish」
Japanese Breakfast
(3分35秒)
<DEAD OCEANS DOC133>
「footsteps」
Giampiero Boneschi
(3分09秒)
<NO INFORMATION NO NUMBER>
「青い山脈」
(2分45秒)
<FUN HOUSE 32FD-7025>
「Mambo Sun」
(3分38秒)
<ESSEX MUSIC HIFLY6>
「Is it True What They Say About Dixie?」
Herbie Mann's Carifornians
(5分33秒)
「Solamente Una Vez」
Virginia Lopez
(2分40秒)
<DISCOLOGIA DISCOLOGIA004>
「tailor made」
(1分46秒)
<EPIC ESCL3738>
「Never Never」
(3分42秒)
<MUTE REC. NO INFORMATION>
「ADHD」
(5分28秒)
山下達郎サンデー・ソングブック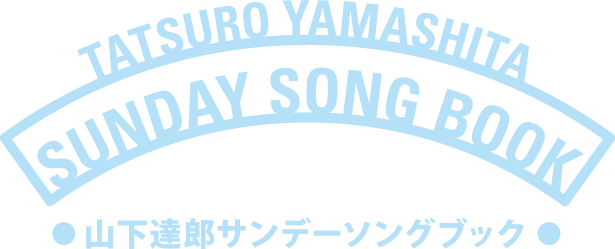 山下達郎の個人コレクションを使って発信される日本最高のオールディーズ・プログラム!!
JFN (TOKYO-FM系 全国38局ネット)毎週日曜日 14:00〜14:55
http://www.tatsuro.co.jp/sunday/
ギブソン・ギターで、棚からひとつかみ Part 2
2018年05月20日プレイリスト
01. 台風ドライブ
(松浦善博)
1983
ひとかけらの夏
02. GOOD GOLLY MISS MOLLY
CREEDENCE CLEARWATER REVIVAL
(JOHN FOGERTY)
1969
BAYOU COUNTRY
03. WHAT IS HIP?
(BRUCE CONTE)
1973
04. JESSICA
(DICKY BETTS)
1973
BROTHERS AND SISTERS
05. I WOKE UP THIS MORNING
TEN YEARS AFTER
(ALVIN LEE)
1969
SSSSH
06. 世界は僕等の手の中
ブルー・ハーツ
(真島昌利)
1987
07. さすらい
1998
股旅
08. CLIMAX
(ジェームス藤木)
1979
NEW YORK CITY, N.Y.
Jazz records from across the genre, played in special sequences to highlight the wonders of jazz history. All pieces have been specifically requested by Radio 3 listeners
https://www.bbc.co.uk/programmes/b006tnn9
Sat 19 May 2018
16:00
BBC Radio 3
https://www.bbc.co.uk/programmes/b0b39sh7
In his weekly selection from listeners' emails and post, Alyn Shipton plays a wide range of jazz including tracks featuring two very different American guitarists, mainstreamer Howard Alden (along with trombonist Dan Barrett), and avant-garde player Mary Halvorson and her Octet.
Music Played
01. Dickie's Dream
Howard Alden & Dan Barrett Quintet
Composer: Lester Young
Performers: Howard Alden, g; Dan Barrett, tb; Chuck Wilson, reeds; Frank Tate, b; Jackie Williams, d.
Jun 1989
The A B Q Salutes Buck Clayton, Tr.13
Concord
https://www.amazon.co.uk/B-Q-Salutes-Buck-Clayton/dp/B006NEDT6E/
02. Queer Notions
Fletcher Henderson
Composer: Hawkins
Performers: Bobby Stark, Russell Smith, Red Allen, t; Dickie Wells, Sandy Williams, tb; Hilton Jefferson, Russell Procope, Coleman Hawkins, reeds; Fletcher Henderson, p; Bernard Addison, g; John Kirby, b; Walter Johnson, d.
18 Aug 1933
A Study In Frustration, Tr.6
Essential Jazz Classics
03. You Don't Know What Love Is
Dinah Washington
Composer: Raye/ De Paul
Performers: Dinah Washington, v: Clark Terry, t; Jimmy Cleveland, tb; Paul Quinichette, ts; Cecil Payne, bs; Wynton Kelly, p; Barry Galbraith, g; Keter Betts, b; Jimmy Cobb, d.
15 Mar 1955
Dinah Washington + Quincy Jones Complete Sessions, Tr.4
Essential Jazz Classics
04. In My Solitude
Mary Halvorson
Composer: Ellington
Performer: Mary Halvorson, g.
2015
Meltframe, Tr.5
Firehouse 12
05. Happy Go Lucky Local
Humphrey Lyttelton
Composer: Ellington
Performers: Humphrey Lyttelton, t; Ray Wordsworth, tb; Jimmy Hastings, as, cl, bs; Karen Sharp, ts, bs; Ted Beament, p; John Rees Jones, b; Adrian Mackintosh, d.
2005
Sad, Sweet Songs and Crazy Rhythms, Tr.2
Calligraph
06. Come Sunday
Composer: Ellington
Performers: Eric Dolphy, reeds, Richard Davis, b.
Jul 1963
Iron Man, Tr.3
Charly
07. That's All I Ask of You
Composer: Pope
Performers: Charlie Shavers, t; Tyree Glenn, tb; Chu Berry, ts; Sonny White, p; Albert Casey, g; John Williams, b; Cozy Cole, d; Billie Holiday, v.
The Lady Sings, Tr.15
Proper
08. Lush Life
Composer: Strayhorn
Performers: Sarah Vaughan with the Hal Mooney Orchestra
Apr 1956
Sassy, Tr.1
Emarcy
09. Malted Milk
Composer: Johnson
Performers: Robert Johnson, g.
1937
King of the Delta Blues Singers Vol.2, Tr.12
Columbia Legacy
10. Dream Of The Return
Bob Curnow's L.A. Big Band
Composer: Metheny
Performers: Bobby Shew, Buddy Childers, Wayne Bergeron, Don Rader, Ron Stout, t; Alex Iles, Andy Martin, Chuck Hughes, Rick Culver, tb; Bob Sheppard, Jerry Pinter, Rob Lockart, Danny House, Tom Peterson, reeds; Paul Viapiano, g; Tom Warrington, b; Steve Houghton, d.
1994
The Music of Pat Metheny and Lyle Mays, Tr.9
Mama
11. Harbor Lights
Bruce Hornsby
Composer: Hornsby
Performers: Bruce Hornsby, kb, v; Jimmy Haslip, b; John Molo, d; Pat Metheny, g; John Bigham, g; Jeff Lorber, Dave Duncan, electronics, Laura Creamer-Dunville, Jean Maclean, v.
1993
Harbor Lights, Tr.1
Private Passions
Guests from all walks of life discuss their musical loves and hates.
https://www.bbc.co.uk/programmes/b006tnv3
Elisabeth Luard
Sun 20 May 2018
12:00
BBC Radio 3
https://www.bbc.co.uk/programmes/b0b49f2f
Michael Berkeley talks to the food writer, artist and journalist Elisabeth Luard about her favourite music and the memories it conjures up of the joys and tragedies of family life.
The winner of the Guild of Food Writers Award for Lifetime Achievement, she has written more than twenty cookbooks, including European Peasant Cookery, Flavours of Andalucía, and A Cook's Year in a Welsh Farmhouse. And her compelling series of memoirs documents the joys and appalling tragedy she's experienced as a mother; the delight she found in living abroad with her young children; and the ups and downs of her long marriage. The latest is Squirrel Pie: Adventures in Food Across the Globe.
Elisabeth tells Michael about her childhood growing up in embassies in South America and her return to school in England and a very special choir master. She chooses flamenco music that reminds her of her life in rural pre-tourism Andalucia bringing up her four young children.
We hear Elisabeth's friend Christopher Logue reading from his poem War Music, and music by Mozart and Beethoven - and we hear a song which was special to Elisabeth's daughter Francesca, who died in her twenties.
Producer: Jane Greenwood
A Loftus production for BBC Radio 3
Music Played
00:00
Porgi Amor (Le Nozze di Figaro)
Singer: Angela Gheorghiu
Orchestra: Orchestra of the Royal Opera House, Covent Garden
Conductor: Ion Marin
00:00
Edward Elgar
Sanctus fortis, Sanctus Deus (The Dream of Gerontius)
Singer: Stuart Skelton
Orchestra: BBC Symphony Orchestra
Conductor: Sir Andrew Davis
00:00
Paco de Lucía
El Adios
Ensemble: Amigos de Gines
00:00
God Bless the Child
Performer: Annie Ross
00:00
Dory Previn
Jesus was a Androgyne
Performer: Dory Previn
00:00
Ludwig van Beethoven
Sonata in C sharp minor, Op.27 no.2 (Moonlight) (1st mvt: Adagio sostenuto)
Performer: Radu Lupu