05:48
ウィークエンドサンシャイン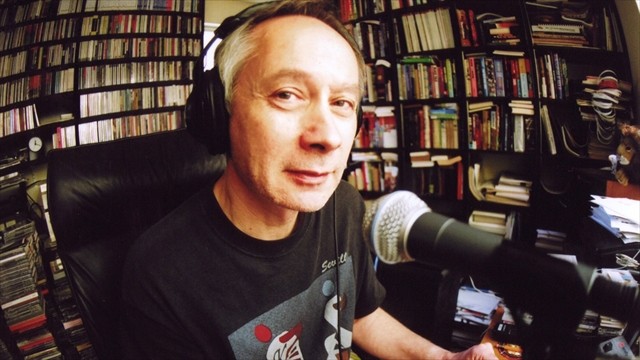 ブロードキャスター、ピーター・バラカンのナビゲートで送るウィークエンド・ミュージックマガジン。独特の嗅覚とこだわりの哲学でセレクトしたグッド・サウンドと、ワールドワイドな音楽情報を伝える。
http://www4.nhk.or.jp/sunshine/
放送日: 2018年 5月26日(土)
放送時間: 午前7:20〜午前9:00(100分)
THIS WEEK'S PLAYLIST
http://www4.nhk.or.jp/sunshine/66/
(曲名 / アーティスト名 // アルバム名)
01. Raag Bhairavi - Dhun / Rakesh Chaurasia // Call of the Divine
02. Candela / Buena Vista Social Club // Buena Vista Social Club At Carnegie Hall
03. Triste Alegria / Roberto Fonseca // Live In Marciac
04. Close Enough For Jazz / Van Morrison & Joey DeFrancesco // You're Driving Me Crazy
05. You're Not Drinking Enough / Danny Kortchmar and Immediate Family // Honey Don't Leave LA
06. Amen / Otis Redding // Dock Of The Bay Sessions
07. Bullet / David Byrne //American Utopia
08. Everybody's Coming To My House / David Byrne // American Utopia
09. YRU Still Her / Ceramic Dog // YRU Still Here?
10. Freak Freak Freak On The Peripherique / Ceramic Dog // YRU Still Here?
11. Now's The Time / Grant Green // Slick! Live At Oil Can Harry's
12. The Closer I Get To You / Roberta Flack w. Donny Hathaway // Blues Lights In The Basement
13. Billy Preston / Miles Davis // Get Up With It
世界の快適音楽セレクション
"快適音楽"を求めるギターデュオのゴンチチによる、ノンジャンル・ミュージック番組。
http://www4.nhk.or.jp/kaiteki/
放送日: 2018年 5月26日(土)
放送時間: 午前9:00〜午前11:00(120分)
藤川パパQ
− 触れる音楽 −
楽曲
「ああなんてやわらかいんだろう」
(4分00秒)
「HOW ARE THINGS IN GLOCCA MORRA?」
ANDRE PREVIN QUARTET
(3分45秒)
「THE TOUCH OF YOUR LIPS」
DOROTHY DANDRIDGE
(3分00秒)
<VERVE NO INFORMATION>
「クィーカの調べ(TOQUE DE CUICA)」
AIRTO MOREIRA
(3分55秒)
<WARNER BROS. WPCR-28084>
「めりやす」
(4分38秒)
<コロムビア COCJ-32532>
「NATURAL WORLD」
SONNY LANDRETH
(4分59秒)
<SONNY LANDRETH SUG-CD-3964>
「TOUCH ME」
(3分10秒)
<WARNER MUSIC WPCR-12676>
「TOUCH ME IN THE MORNING」
(3分27秒)
<東芝EMI TOCP-50101>
「MIDAS TOUCH」
(5分07秒)
<WARNER MUSIC JAPAN WPCL-10229>
「CANTO OSTINATO」
LYDIA KAVINA、BARBARA OUCHHOLZ
(6分15秒)
<WERGO WER66792>
「SAMBA」
GIAMPIERO BONESCHI
(2分18秒)
<NO INFORMATION NO NUMBER>
「TOUCHING THE SKY」
CAROLL THOMPSON
(4分25秒)
<東芝EMI TOCP-8435>
「TOUCHDOWN」
(5分36秒)
<ビクターエンターテインメント VICJ-61719>
「THE UNTOUCHABLES(END TITLE)」
(3分10秒)
<A&M D32Y3174>
「WHAT A DIFFERENCE A DAY MADE」
EDDIE HIGGINS TRIO
(6分02秒)
「PLEASE DON'T TOUCH」
(2分49秒)
<UNIVERSAL UICY-60137>
「KISS ON THE CORNER」
(5分14秒)
「BERIMBAU」
VINICIUS DE MORAES
(3分10秒)
<UNIVERSAL MUSIC 0731451205729>
「BERIMBAU」
(1分17秒)
<BISCOITO FINO BF4602>
「KABARY LAVA」
MALAGASY GUITAR MASTERS
(3分09秒)
<ビーンズレコード BNSCD-5512>
山下達郎サンデー・ソングブック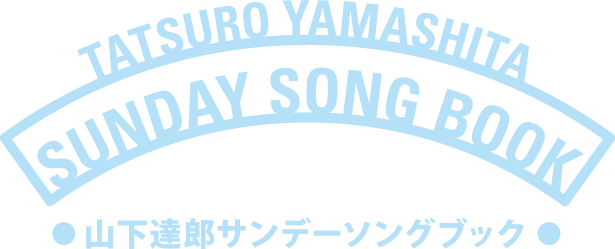 山下達郎の個人コレクションを使って発信される日本最高のオールディーズ・プログラム!!
JFN (TOKYO-FM系 全国38局ネット)毎週日曜日 14:00〜14:55
http://www.tatsuro.co.jp/sunday/
フェンダー・ギターで、棚からひとつかみ
2018年05月27日プレイリスト
01. SPARKLE
1982
FOR YOU
02. RAVE ON
1958
03. MISERLOU
DICK DALE & THE DEL-TONES
1962
MISERLOU
04. BURN
(RITCHIE BLACKMORE)
1974
BURN
05. AVALANCHE
ALBERT COLLINS
1978
ICE PICKIN'
06. CARL'S BIG CHANCE
(CARL WILSON)
1964
ALL SUMMER LONG
07. I'VE BEEN LOVING YOU TOO LONG
(STEVE CROPPER)
1965
OTIS BLUE
08. CANONBALL RAG
JAMES BURTON
1961
THE EARLY YEARS
09. MOONSHINE
JAMES BURTON & RALPH MOONEY
1968
CORN PICKIN' & SLICK SLIDIN'
10. L.A.BABE
円藤一成
(山下達郎)
RUN TO LIVE, LIVE TO RUN
Jazz records from across the genre, played in special sequences to highlight the wonders of jazz history. All pieces have been specifically requested by Radio 3 listeners
https://www.bbc.co.uk/programmes/b006tnn9
Sat 26 May 2018
16:00
BBC Radio 3
https://www.bbc.co.uk/programmes/b0b48dgk
Among this week's suggestions from listeners for music in all styles of jazz, Alyn Shipton includes a request to hear music by the seminal British jazz-rock fusion band Nucleus, led by trumpeter, author and broadcaster Ian Carr. The track celebrates the 45th anniversary of their album Labyrinth.
Music Played
01. Exultation
Labyrinth. BGO. 6
02. Song For Sarah
Suspended Night
ECM. 1
03. Caravan
Wailin' With Lou
Blue Note. 1
04. I Would Do Anything For You
Una Mae Carlisle
1938-1941
CLASSICS. 2
05. Shake It And Break It
Kid Thomas
Living New Orleans Jazz 1973
Smoky Mary. 1
06. Love Songs Of The Nile
Billie Pierce & De De Pierce
The Atlantic New Orleans Sessions
Mosaic. 1
07. Lover Man
Lucky Thompson
Lucky Sessions
Vogue. 14
08. Charlie Parker's Last Supper
Clifford Jordan
Play What You Feel
Mapleshade. 10
09. Rocket Science
Loz Speyer
Life on the Edge
Leo. 2
10. Body And Soul
Here to Stay
Blue Note. 3
Private Passions
Guests from all walks of life discuss their musical loves and hates.
https://www.bbc.co.uk/programmes/b006tnv3
Peter Florence
Sun 27 May 2018
12:00
BBC Radio 3
https://www.bbc.co.uk/programmes/b0b4px9g
The Hay Festival began in 1988 with 250 people in a field in mid Wales. Thirty years later, the crowd has swelled to more than quarter of a million - 265,000 people are expected to turn up this year over ten days - and it's still in a field in mid-Wales. But the Hay Festival has also grown into an international brand, with spin-offs across the world in Colombia, Peru, Mexico and Segovia.
The Festival founder, Peter Florence, has been running it all that time; he started it with his parents - his father was a theatre manager for Sam Wanamaker. Legend has it - and Peter confirms this - that it was partly funded by winnings from a poker game. In Private Passions, he looks back over the lessons of the last thirty years, and reveals how he has grappled with censorship when staging festivals in Hungary and Mexico.
Peter Florence's music list reflects a passion for Bach and Mahler, and for the oud player Anouar Brahem. He chooses Handel's Sarabande, made famous by the film Barry Lyndon, and Sarah Vaughan singing "The Man I Love", which he describes as the sexiest song in the world.
Produced by Elizabeth Burke
A Loftus production for BBC Radio 3
Music Played
00:05:28
Symphony no.2 (Resurrection) (Finale)
Singer: Janet Baker
Orchestra: City of Birmingham Symphony Orchestra
Conductor: Sir Simon Rattle
00:13:45
Glynn Jones
Dafydd u garreg wen
Singer: Bryn Terfel
Performer: Annette Bryn Parri
00:24:28
George Frideric Handel
Sarabande (Suite no.11 in D minor)
Performer: Igor Kipnis
00:30:24
Goldberg Variations, BWV.988
Performer: Sir András Schiff
00:42:04
Anouar Brahem
Performer: Anouar Brahem
Performer: François Couturier
Performer: Jean-Louis Matinier
00:53:25
The Man that I love
Singer: Sarah Vaughan
Words and Music
A sequence of music interspersed with well-loved and less familiar poems and prose read by leading actors
https://www.bbc.co.uk/programmes/b006x35f
Seven
Sun 27 May 2018
17:30
BBC Radio 3
https://www.bbc.co.uk/programmes/b0b48mjw
Seven days in the week, colours in the rainbow, notes in the diatonic scale; The number seven is considered lucky, mystical and holy in many different cultures and religions and appears frequently in nature as well as literature. Hayley Atwell and Simon Callow read texts and poems related to this most important of numbers, including last words, deadly sins, veils, brides, brothers, and dwarfs. With music by Haydn, Bartok, Strauss and Bowie.
Producer's note
Seven has always been my favourite number, and I'm not unusual in that. Throughout history it has been considered lucky, mystical, magical and holy in many different cultures and religions, while also appearing frequently in nature. In literature I found plenty of varied texts to choose from; Snow White and the Seven Dwarfs to Agatha Christie's Seven Dials Mystery, Shakespeare's seven ages of man, and the seven last words of Christ on the cross. There were other sevens which lent themselves particularly well to music choices, such as the seventh door in Duke Bluebeard's Castle, Salome's dance of the seven veils, and the seven deadly sins. In poetry I found descriptions of the seven stars of the Pleiades from Poe, seven sorrows from Ted Hughes, a seven-coloured rainbow from Christina Rossetti, and seven pillars in a dungeon from Byron. Musically of course there are seven notes in the diatonic scale, and I was also keen to include some works for septet, and others with a seven in the time signature!
Producer: Ellie Mant
Music Played
00:00
Dave Brubeck
Unsquare dance (excerpt)
Performer: Dave Brubeck (piano), Paul Desmond (alto sax, Eugene Wright (bass), Joe Morello (drums)
COLUMBIA 5105942 CD2 Tr.4
Peter Clayton and Martin Price
The Seven Wonders of the Ancient World, read by Hayley Atwell
00:01
John Dowland
Behold a wonder here (excerpt)
Performer: Emma Kirkby (soprano), Anthony Rooley (lute)
BIS SACD1475 Tr.12
Through the Looking Glass, read by Simon Callow
00:03
Ludwig van Beethoven
Septet: Andante con moto alla Marcia (excerpt)
Performer: Berlin Philharmonic Octet
PHILIPS 4260912 Tr.6
Jacob and Wilhelm Grimm trans DL Ashliman
Snow White and the Seven Dwarfs, read by Hayley Atwell
00:08
Frank Churchill
Reminiscences of Snow White (excerpt)
Performer: Earl Wild
IVORY CLASSICS 70907 Tr.9
Edgar Allan Poe
Serenade, read by Simon Callow
00:11
Jonathan Dove
Seek him that maketh the seven stars (excerpt)
Performer: Wells Cathedral Choir, Jonathan Vaughn (organ), Matthew Owens (conductor)
HYPERION CDA67768 Tr.13
Jane Austen
Sense and Sensibility, read by Hayley Atwell
00:14
Sergei Prokofiev
Piano Sonata no.7 in B flat: Precipitato (excerpt)
Performer: Boris Giltberg (piano)
ORCHID CLASSICS ORC100023 Tr.7
Anon
As I was Going to St. Ives, read by Simon Callow
00:16
Gene de Paul
Seven brides for seven brothers: Barn dance (excerpt)
PREMIER SOUNDTRACKS CDODEON17 Tr.9
The Seven Dials Mystery, read by Hayley Atwell
00:19
György Ligeti
Clocks and clouds (excerpt)
Performer: Compositieproject van Asko|Schönberg. Conductor: Reinbert de Leeuw
TELDEC 8573876312 Tr.3
William Shakespeare
As you Like it, read by Simon Callow
00:23
Charles-Valentin Alkan
Grande Sonata: Les Quatre Ages – 50 ans (excerpt)
Performer: Marc-Andre Hamelin (piano)
HYPERION CDA66794 Tr.4
00:26
Clair de lune (excerpt)
Performer: Renaud Capucon (violin), Jerome Ducros (piano)
VIRGIN CLASSICS 37408728 Tr.10
Jessie Belle Rittenhouse
Seven Times the Moon Came, read by Hayley Atwell
Geoffrey Chaucer trans Larry D Benson
The Parson's Tale, read by Simon Callow
00:29
Kurt Weill
The Seven Deadly Sins: Pride (excerpt)
Performer: Ute Lemper (singer), Rias Berlin Sinfonietta, John Mauceri (conductor)
DECCA 430 168-2 Tr.3
Jean Ingelow
Seven time one - exultation, read by Hayley Atwell
00:33
Canzon septimi toni
Performer: His Majestys Sagbutts and Cornetts, Timothy Roberts (conductor)
HYPERION CDA66908 Tr.12
The Bible
Seven last words, read by Simon Callow
00:38
Joseph Haydn
The Seven Last Words; introduction (excerpt)
Performer: Callino Quartet
CORO COR16152 Tr.1
Charles Perrault trans Andrew Lang
Bluebeard, read by Hayley Atwell
00:40
Béla Bartók
Bluebeard's Castle: Seventh door (excerpt)
Performer: Elena Zhidkova (mezzo-soprano), Willard White (bass-baritone), London Symphony Orchestra, Valery Gergiev (conductor)
LSO LIVE LSO0685 Tr.8
Lord Byron
The Prisoner of Chillon, read by Simon Callow
00:45
Seven (excerpt)
Performer: David Bowie (singer)
VIRGIN CDV2900 Tr.5
Traditional
Monday's Child, read by Hayley Atwell
00:48
Heitor Villa‐Lobos
Fantasia: tres anime (excerpt)
Performer: John Harle (saxophone), Academy of St Martin in the Fields, Neville Marriner (conductor)
EMI 0947032 Tr.3
Ted Hughes
The Seven Sorrows, read by Simon Callow
00:52
Max Bruch
Septet: Adagio (excerpt)
Performer: Consortium Classicum
ORFEO C167881A Tr.8
Christina Rossetti
The Rainbow, read by Hayley Atwell
00:55
Yoskihiro Kanno
Lunar rainbow (excerpt)
Performer: Noriko Ogawa (piano)
00:58
Salome: Dance of the Seven Veils (excerpt)
Performer: London Philharmonic Orchestra, Norman Del Mar (conductor)
CLASSICS FOR PLEASURE 5734422 Tr.2
Oscar Wilde
Salome, read by Simon Callow
Giovanni Pascoli translated by Arletta M. Abbott
Nightfall, read by Hayley Atwell
01:01
Benjamin Britten
Peter Grimes: Now the Great Bear and Pleiades (excerpt)
Performer: Philip Langridge (tenor), City of London Sinfonia, Richard Hickox (conductor)
CHANDOS CHAN9447/8 Tr.22
Enid Blyton
Secret Seven read by Simon Callow
01:05
Little Suite no.4, Op.80a: Rondo
Orchestra: Royal Ballet Sinfonia. Conductor: Gavin Sutherland
ASV CDWHL2126 Tr.3
William Butler Yeats
In the Seven Woods read by Hayley Atwell
01:08
Antoine Reicha
Fugue no.24 for piano
Performer: Tiny Wirtz (piano)
CPO 9990652 Tr.6
01:10
Septet: Intermede (excerpt)
Performer: Nash Ensemble
HYPERION CDA67431/2 Tr.3
WH Auden
As I walked out one evening read by Simon Callow