08:06
ウィークエンドサンシャイン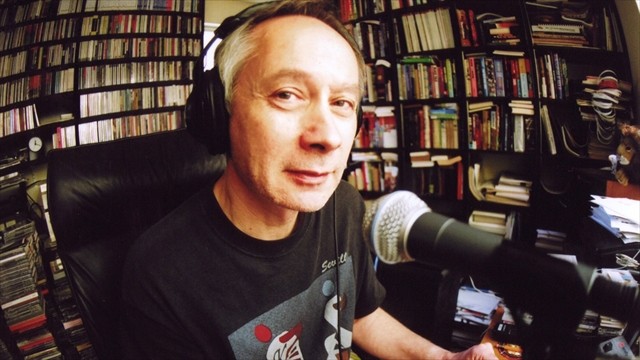 ブロードキャスター、ピーター・バラカンのナビゲートで送るウィークエンド・ミュージックマガジン。独特の嗅覚とこだわりの哲学でセレクトしたグッド・サウンドと、ワールドワイドな音楽情報を伝える。
http://www4.nhk.or.jp/sunshine/
放送日: 2018年 6月16日(土)
放送時間: 午前7:20〜午前9:00(100分)
THIS WEEK'S PLAYLIST
http://www4.nhk.or.jp/sunshine/66/
(曲名 / アーティスト名 // アルバム名)
01. Hangin' With My Baby / Tower Of Power // Soul Side Of Town
02. Rain Shower / Olu Dara // In The World - From Natchez To New York
03. I Think It's Going To Rain Today / Nina Simone // Nina Simone & Piano
04. Rain / Dr. John // City Lights
05. I Can't Stand The Rain / Nigel Hall // Ladies & Gentlemen
06. Dyna-Mite / Jon Cleary // Dyna-Mite
07. びんぼう / 高田漣 // Kitchen Tapes
08. My Heart Is Full / Norah Jones // My Heart Is Full - Single
09. Martha / Tom Waits // Closing Time
10. Fumblin' With The Blues / Tom Waits // The Heart Of Saturday Night
11. Better Off Without A Wife / Tom Waits // Nighthawks At The Diner
12. The Piano Has Been Drinking (Not Me) (An Evening With Pete King) / Tom Waits // Small Change
13. Barber Shop / Tom Waits // Foreign Affairs
14. Whistlin' Past The Graveyard / Tom Waits // Blue Valentine
15. Jersey Girl / Tom Waits // Heartattack & Vine
16. Red Rain / Peter Gabriel // So
17. Here Comes The Rain Again / Eurythmics // Touch
世界の快適音楽セレクション
"快適音楽"を求めるギターデュオのゴンチチによる、ノンジャンル・ミュージック番組。
http://www4.nhk.or.jp/kaiteki/
放送日: 2018年 6月16日(土)
放送時間: 午前9:00〜午前11:00(120分)
渡辺亨
− 艶っぽい音楽 −
楽曲
「Foggy Valley」
(3分27秒)
「Don't Blame Me」
DOLORES GRAY
(3分03秒)
<EMI MUSIC TOCJ-9737>
「White Rose」
三宅純
(4分49秒)
<YELLOWBIRD REC. 26056>
「Coracao Imprevisto」
EUGENIA MELO E CASTRO
(4分01秒)
<ELDORADODISCOS 957030>
GIAMPIERO BONESCHI
(2分43秒)
<NO INFORMATION NO NUMBER>
「I'm Deranged」
映画『ロスト・ハイウェイ』サントラ盤/DAVID BOWIE
(2分38秒)
<SIMPLY VYNIL SVLP0119>
「I Dig Love」
ASHA PUTHLI
(4分16秒)
<CBS S65804>
「It's Always You」
(3分35秒)
<BLUE NOTE 724382323426>
「On The Street Where You Live」
(5分31秒)
「SMOG」
映画『スモッグ』サントラ盤/PIERO UMILIANI、HELEN MERRIL
(2分50秒)
<STUDIO UNO STN1006DLP>
「One Step」
DAVID WIFFEN
(2分33秒)
<FANTASY FCD-8411>
「But Not For Me」
JOE BUSHKIN QUARTET
(5分59秒)
<DOT TIME LEGENDS REC. DT8003>
「Waterfall,CUCURRUCUCU PALOMA」
(4分05秒)
<NO INFORMATION NO INFORMATION>
「「CAROL」 Opening」
(2分15秒)
<UNIVERSAL CLASSIC&JAZZ UCCO-2033>
「I'll Be Seeing You」
(3分05秒)
<VINTAGE JAZZ CLASSICS VJC-1015-2>
「Come Go with Me」
(5分48秒)
<ASSORTED MUSIC EICP1334>
「夜へ…」
(4分15秒)
<SONY MHCL-10071>
「温泉日和」
(2分16秒)
<(株)フライングドッグ VTCL-60471>
「Cover The Mountain」
(2分50秒)
<THRILL THRILL-JP50>
「Opsite Middle」
RYLEY WALKER
(3分35秒)
<DEAD OCEANS DOC160>
「Tell Me The Ghost」
TOM GALLO
(3分08秒)
<SONY MUSIC NO INFORMATION>
山下達郎サンデー・ソングブック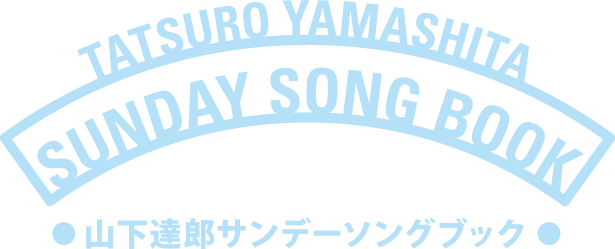 山下達郎の個人コレクションを使って発信される日本最高のオールディーズ・プログラム!!
JFN (TOKYO-FM系 全国38局ネット)毎週日曜日 14:00〜14:55
http://www.tatsuro.co.jp/sunday/
ツアー前夜祭、山下達郎ライブ特集
2018年06月17日プレイリスト
01. 風の回廊 (LIVE)
2017/08/31
02. GET BACK IN LOVE (LIVE)
2017/07/09
03. GUILTY (LIVE)
2017/07/09
04. THE WAR SONG (LIVE)
2017/07/09
05. 今日をこえて (LIVE)
2018/03/16
06. CIRCUS TOWN (LIVE)
2017/08/31
Jazz records from across the genre, played in special sequences to highlight the wonders of jazz history. All pieces have been specifically requested by Radio 3 listeners
https://www.bbc.co.uk/programmes/b006tnn9
Sat 16 Jun 2018
16:00
BBC Radio 3
https://www.bbc.co.uk/programmes/b0b65mrx
In this week's selection of requests from listeners' emails and letters, asking for all styles and periods of jazz, Alyn Shipton includes music from two great British jazz players, saxophonist and clarinettist Jimmy Hastings and pianist John Horler.
Music Played
01. Leave Us Leap
Gene Krupa
Composer: Finckel
Performers: Don Fageruist, Bill Conrad, Joe Triscari, Tony Russo, t; Leon Cox, Tommy Pedersen, Bill Culley, tb; Murray Williams, Francis Antonelli, Charlie Ventura, Andy Pino, Stuart Olson, reeds; Teddy Napoleon, p; Ed Yance, g; Clyde Nexcombe, b; Gene Krupa, d. plus String section
22 Jan 1945
Gene Krupa Story
Proper Tr.5
02. Stevedore Stomp
Composer: Ellington
Performers: Artie Whetsol, Cootie Williams, Freddie Jenkins, t; Joe Nanton, tb; Barney Bigard, Johnny Hodges, Harry Carney, reeds; Duke Ellington, p; Fred Guy, bj; Wellman Braud, b; Sonny Greer, d.
7 Mar 1929
Duke Ellington and His Orchestra Selected Favourites Vol.24
Charly Tr.2
03. I Want A Little Girl
Lester Young + Kansas City Six
Composer: Moll/ Macher
Performers: Buck Clayton, t; Lester Young, cl; Eddie Durham, g; Freddie Green, fl; Walter Page, b; Jo Jones, d.
27 Sep 1938
Proper Tr.16
04. Child's Play
John Horler & Jimmy Hastings
Composer: Horler/ Hastings
Performers: John Horler, p; Jimmy Hastings, cl.
2002
Childrens hour
Main Stem Tr.2
05. The News Where You Are
Composer: Doll-Steinberg/ Wilson
Performers: Steve Lodder, p; Davide Mantovani, b; Marc Parnell, d.
2018
The News Where You Are
06. Psychedelic Sally
Composer: Silver
Performers: Charles Tolliver, t; Stanley Turrentine, ts; Horace Silver, p; Bob Cranshaw, b; Mickey Roker, d.
23 Feb 1968
Retrospective
Blue Note Tr.8
07. Petits Machins
Composer: Davis/ Evans
Performers: Miles Davis, t; Wayne Shorter, ts; Herbie Hancock, p; Ron Carter, b; Tony Williams, d.
19 Jun 1968
Complete Columbia Studio Recordings
Columbia Tr.9
08. Blessed Are The Poor (Sermon On The Mount)
Dave Brubeck & Gerry Mulligan
Composer: Brubeck
Performers: Gerry Mulligan, bs; Dave Brubeck, p; Jack Six, b; Alan Dawson, d.
Nov 1970
Live at the Berlin Philharmonic
Columbia Tr.3
09. Wind Parade
Composer: Mizell
Performers: Donald Byrd, Raymond Brown, t; George Bohanon, tb; Tyree Glenn, Jr, ts; Craig McMullan, John Rowan, g; Larry Mizell, p, v; Skip Scarborough, elp; Fonce Mizell, clavinet, v; Chguck Rainey, b; Harvey Mason, d, Mayuto Correa, King Ericson, per; Kay Haith, v.
Aug 1975
Places and Spaces
Blue Note Tr.2
10. It's Not Unusual
Wendy Kirkland Quartet
Composer: Reed Mills
Performers: Wendy Kirkland, p. v; Pat Sprakes, g; Paul Jefferies, b; Steve Smith, d.
2018
Piano Divas
Wendy Kirkland Tr.6