08:36
ウィークエンドサンシャイン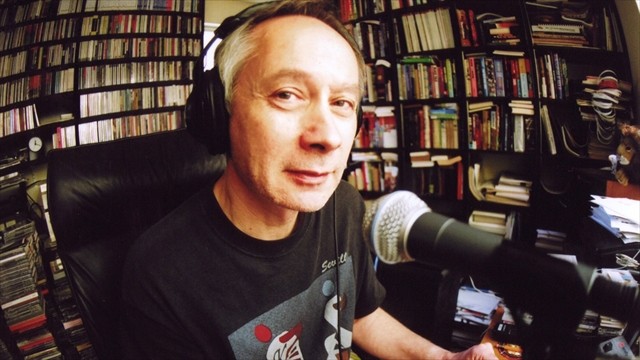 ブロードキャスター、ピーター・バラカンのナビゲートで送るウィークエンド・ミュージックマガジン。独特の嗅覚とこだわりの哲学でセレクトしたグッド・サウンドと、ワールドワイドな音楽情報を伝える。
http://www4.nhk.or.jp/sunshine/
放送日: 2018年 7月14日(土)
放送時間: 午前7:20〜午前9:00(100分)
【ゲスト】渡辺三郎,麻田浩
フォークウェイズ・レコード 70周年
THIS WEEK'S PLAYLIST
http://www4.nhk.or.jp/sunshine/66/
(曲名 / アーティスト名 // アルバム名)
01. This Land Is Your Land / Woody Guthrie // The Asch Recordings
02. Little Darlin' Pal Of Mine / Carter Family // The Carter Family 1935-1936
03. Little Darlin' Pal Of Mine / Lester Flatt & Earl Scruggs and the Foggy Mountain Boys // Foggy Mountain Banjo
04. Man of Constant Sorrow / Bob Dylan // Bob Dylan
05. I'm a Man of Constant Sorrow / Soggy Bottom Boys // O Brother, Where Art Thou?
06. Man Of Constant Sorrow / Sleepy Hollow Hog Stompers // Before the Dead
07. Woody Guthrie / Leftover Salmon // Leftover Salmon
08. Rock Island Line / Lead Belly // The Smithsonian Folkways Collection
09. Jimmie Brown, the Newsboy / Lonnie Donegan & His Skiffle Group // Lonnie Rides Again
10. Jimmie Brown, the Newsboy / Flatt & Scruggs With The Foggy Mountain Boys // Foggy Mountain Jamboree
11. Spike Driver Blues / Mississippi John Hurt // Anthology Of American Folk Music
12. Present Joys / Alabama Sacred Harp Singers // Anthology Of American Folk Music
13. Mississippi Boweavil Blues / Charley Patton (Masked Marvel) // Anthology Of American Folk Music
14. Minglewood Blues / Cannon's Jug Stompers // Anthology Of American Folk Music
15. Way Down The Old Plank Road / Uncle Dave Macon // Anthology Of American Folk Music
16. Down The Old Plank Road / Chieftains // Down The Old Plank Road - The Nashville Sessions
17. Sunrise / Sam Bush and Bela Fleck // Epilogue: A Tribute to John Duffey
18. Black Eyed Susan / Anna & Elizabeth // The Invisible Comes to Us
世界の快適音楽セレクション
"快適音楽"を求めるギターデュオのゴンチチによる、ノンジャンル・ミュージック番組。
http://www4.nhk.or.jp/kaiteki/
放送日: 2018年 7月14日(土)
放送時間: 午前9:00〜午前11:00(120分)
藤川パパQ
− ささやきと願いの音楽 −
楽曲
「夕涼み」
(3分54秒)
<(株)フライングドッグ VTCL-60471>
「Whispers In the Dark」
PAUL WESTON
(2分59秒)
<COLLECTABLES COL-6468>
「Wishing Song」
THE GREAT GONZO
(2分28秒)
<RHINO R2 78119>
「あまい囁き」
DALIDA、ALAIN DELON
(4分04秒)
<BARCLAY 5375367>
「あなたがここにいてほしい」
(5分25秒)
<東芝EMI TOCP-65560>
「hops」
GIAMPIERO BONESCHI
(2分17秒)
<NO INFORMATION NO NUMBER>
「月に願いを」
BILLIE HOLDAY
(3分01秒)
<COLUMBIA/LEGACY CK87067>
「楽劇「ジークフリート」から 森のささやき」
(作曲)
(指揮)ズービン・メータ
(7分00秒)
<SONY CLASSICAL SRCR2026>
「街のささやき」
LUCAS HEREDIA
(3分11秒)
<PAPITA MUSICA PPT-002>
「Whisper Not」
(7分47秒)
(作曲)
(リュート)NIGEL NORTH
(4分32秒)
<BGS REC. BGSCD120>
「星に願いを」
(4分26秒)
<日本コロムビア 32C38-7753>
「ささやき」
BUENA VISTA SOCIAL CLUB
(3分49秒)
<NONESUCH 79478-2>
「小さな願い」
(4分17秒)
<ATLANTIC/RHINO 081227942373>
DINAH SHORE&TONY MARTIN
(3分09秒)
「It′s Easy to Remember」
DOROTHY DANDRIDGE
(2分25秒)
<VERVE REC. 731454751421>
「風の国」
(4分01秒)
<SONY MUSIC ESCL30013,30014>
「雨に唄えば」
GENE KELLY
(2分44秒)
<RHINO OPCD1135>
「雨の中に唄ふ」
チェリー・ミヤノ
(3分24秒)
<テイチクエンターテインメント BRIDGE241>
「Menilmontant」
CLAIRE ELZIERE
(3分18秒)
<リスペクト・レコード RES-306>
「In the Second Before」
MARY HALVORSON
(5分45秒)
<Firehouse Rec. FH12-04-01-027>
山下達郎サンデー・ソングブック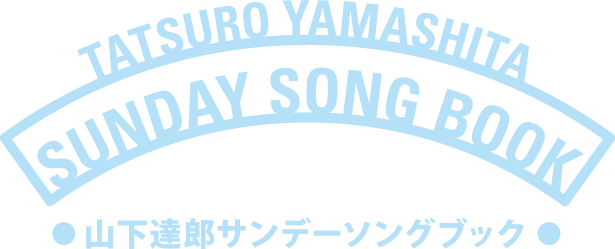 山下達郎の個人コレクションを使って発信される日本最高のオールディーズ・プログラム!!
JFN (TOKYO-FM系 全国38局ネット)毎週日曜日 14:00〜14:55
http://www.tatsuro.co.jp/sunday/
納涼リクエスト特集
2018年07月15日プレイリスト
01. ミライのテーマ
2018年07月11日発売
(CD SINGLE)
02.SHIPPIN' 'N CHIPPIN'
THE T-BONES
1966
SHIPPIN' 'N CHIPPIN'
03. TRYING TO GET TO YOU
1978
TRYING TO GET TO YOU
04. ALTOGETHER ALONE
HIRTH MARTINES
1975
HIRTH FROM EARTH
05. A DAY IN THE LIFE
1967
A DAY IN THE LIFE
06. BOOGIE WOOGIE BUGLE BOY
1973
DIVINE MISS M
07. DRUMMER MAN
1969
DRUMMER MAN
08. うたのきしゃ
2018年07月11日発売
(CD SINGLE)
Jazz records from across the genre, played in special sequences to highlight the wonders of jazz history. All pieces have been specifically requested by Radio 3 listeners
https://www.bbc.co.uk/programmes/b006tnn9
Sat 14 Jul 2018
16:00
BBC Radio 3
https://www.bbc.co.uk/programmes/b0b9w1hq
Alyn Shipton's weekly dip into listeners' letters and emails asking for jazz favourites from all periods and styles includes music by saxophonist Benny Golson.
Music Played
01. Firth Of Fourths
John Dankworth
Composer: Dankworth
Performers: Dickie Hawdon, Derek Abbott, Stan Palmer, Kenny Wheeler, Bob Carson, t; Laurie Monk, Tony Russell, Danny Elwood, Garry Brown, tb; Ron Snyder, tb,tuba; Johnny Dankworth, as,cl; Danny Moss, ts,bcl; Alex Leslie, bs,cl,fl; Dave Lee, p; Eric Dawson, b; Kenny Clare, d.
3 Jul 1959
I Hear Music
Salvo Tr.2
02. My Blues House
Composer: Golson
Performers: Benny Golson, ts; Curtis Fuller, tb; Ray Bryant, p; Paul Chambers, b; Art Blakey, d.
28 Aug 1959
Groovin' With Golson
Prestige Tr.1
03. Somewhere Over the Rainbow
Composer: Arlen/ Harburg
Performer: Keith Jarrett, p.
Oct 1996
A Multitude of Angels
ECM Tr.4
04. Company
Patricia Barber
Composer: Barber
Performers: Patricia Barber, p,v; Dave Douglas, t; Michael Arnopol, b; Mark Walker, d.
1998
Modern Cool
Blue Note Tr.7
05. You Stepped Out Of A Dream
Anthony Braxton
Composer: Kahn/ Brown
Performers: Kenny Wheeler, t; Anthony Braxton, as; Dave Holland, b; Barry Altshcul, d.
Jul 1975
Five Pieces
Arista Tr.1
06. What A Dream
The Dime Notes
Composer: Bechet
Performers: David Horniblow, cl; Andrew Oliver, p; Tom Wheatley, b; Dave Kelbie, g.
2016
The Dime Notes
LeJazz Et Al Tr.14
07. Swing That Music
Basin Street Brawlers
Composer: Armstrong
Performers: Pete Horsfall, t; Malcolm Earl-Smith, tb; Ewan Bleach, ts; Colin Good, p; Martin Wheatley, g; Dave O'Brien, b; Mez Clough, d.
2014
It's Tight Like That
John John Tr.10
08. Young And Foolish
Composer: Hague/ Horwitt
Performers: Bill Evans, p; Sam Jones, b; Philly Joe Jones, d.
5 Dec 1958
The Riverside Years
Not Now Tr.2
09. Kckhh Blues
Composer: Bruce
Performers: Jack Bruce, b; John McLaughlin, g; Dick Heckstall-Smith, ts; Jon Hiseman, d.
1970
Things We Like
Polydor Tr.5
Words and Music
A sequence of music interspersed with well-loved and less familiar poems and prose read by leading actors
https://www.bbc.co.uk/programmes/b006x35f
The News
Sun 15 Jul 2018
17:30
BBC Radio 3
https://www.bbc.co.uk/programmes/b0b9w8bf
From early morning radio bulletins and a daily paper, to TV and social media, The News is at the centre of our lives. It shapes conversations. It affects our mood. This edition travels from the 19th century, when newspapers were seen as noble messengers, to the 21st, with 24-hour rolling news on every screen.
Comical newshounds in novels by Evelyn Waugh and Anthony Trollope, populate the first half of the programme, and poets Carol Ann Duffy and Wendy Cope point a cynical finger at the tabloid press. Then the mood darkens as Siegfried Sassoon's WWI soldier humours a naïve war reporter, and Joan Barton poignantly recalls watching the outbreak of WWII on a cinema newsreel. John Adams wrote his opera Nixon in China, inspired by the president's 1972 visit and the mythology surrounding it. Meanwhile the gut instincts and determination of investigative reporters Bernstein and Woodward were eventually to bring Nixon down.
Music, poetry and archive clips reflect key moments in history, such as Paul Simon's moving Seven O'Clock News/Silent Night, as Dr Martin Luther King visits Atlanta and America anticipates five more years of war in Vietnam, and Roger Woddis's outcry against the UK race riots in 1981. 20 years later, Andrew Marr watches the 9/11 terrorist attacks unfold in real time on a 24-hour rolling news service.
We hear themes used for news programmes by Malcolm Arnold, John Williams and the BBC Radiophonic Workshop, and incidental music for plays and films, such as Samuel Barber's School for Scandal and Bernard Herrmann's score for Citizen Kane.
Newsreader Kathy Clugston and Miles Jupp, host of BBC Radio 4's The News Quiz, are the readers for a special edition of Words and Music exploring the evolution of how we get our news.
Producer Helen Garrison
Music Played
00:00
John Malcolm arr. Ivor Slaney
Performer: L'Orchestre Devereux, George Devereux (conductor)
Guild Light Music GLCD 5131
George Crabbe
THE NEWSPAPER (extract), read by Miles Jupp
00:00
Johann Strauss II
Morgenblatter [Morning papers] - waltz Op.279 (extract)
Performer: Chicago Symphony Orchestra, Fritz Reiner (conductor)
RCA LIVING STEREO 60177
Shane Leslie
Fleet Street, Read by Kathy Clugston
00:00
Gustav Holst
The Planets - suite (Op.32); Mercury, The Winged Messenger
Performer: London Philharmonic Orchestra, Vladimir Jurowski (conductor)
LPO0047
00:00
Bernard Herrmann
Citizen Kane -The Original Motion Picture Score; Kane's News Office/ Carter's Exit/ Chronicle Scherzo
Performer: The Australian Philharmonic Orchestra, Tony Bremner (conductor)
Preamble PRCD 1788
T. S. (Thomas Stearns) Eliot
Airs of Palestine No. 2, Read by Kathy Clugston
Evelyn Waugh
Scoop (extract), Read by Miles Jupp
00:00
Leroy Anderson
Performer: Alasdair Malloy (typewriter), BBC Concert Orchestra, Leonard Slatkin (conductor)
Naxos 8.559357
00:00
Frank Loesser
Guys and Dolls; Runyonland Music / Fugue For Tinhorns
Performer: Stubby Kaye (Nicely-Nicely Johnston), Johnny Silver (Benny Southstreet), Douglas Deane (Rusty Charlie), Original Broadway Cast Chorus & Orchestra, Irving Actman (conductor)
Naxos 8.120786
Poet for our times, Read by Miles Jupp
Charlotte Perkins Gilman
The Yellow Reporter, Read by Kathy Clugston
00:00
Samuel Barber
The School for scandal - overture (Op.5) (extract)
Performer: Detroit Symphony Orchestra, Neeme Järvi (conductor)
Chandos CHAN 8958
Anthony Trollope
The Warden (extract), Read by Miles Jupp
00:00
Edward Elgar
Falstaff; The King Arrives
Performer: BBC Symphony Orchestra, Andrew Davis (conductor)
Teldec 4509984362
Wendy Cope
How to deal with the press, Read by Miles Jupp
00:00
4 English dances - set 2 for orchestra (Op.33), no.1; Allegro non troppo
Performer: London Philharmonic Orchestra, Malcolm Arnold (conductor)
Lyrita SRCD201
Barry Norman
And why not? (extract), Read by Miles Jupp
00:00
On an overgrown path - book 1 for piano, no.5; (They gossiped like swallows)
Performer: Charles Owen (piano)
Somm New Horizons SOMMCD028
00:00
The Cave; Typing Music Repeat
Performer: Steve Reich Ensemble,Paul Hillier (conductor)
Nonesuch 755979327-2
00:00
Scott Joplin arr. Itzhak Perlman
Easy Winners
Performer: Itzhak Perlman (violin), André Previn (piano)
EMI Classics 7471702
Siegfried Sassoon
Editorial Impressions, Read by Miles Jupp
00:00
Stanley Black
Pathe News Fanfare
Performer: Unknown
KPM 84 CD
00:00
John Tavener
Eternity's Sunrise (extract)
Performer: Patricia Rozario (soprano), Academy of Ancient Music, Paul Goodwin (conductor)
Harmonia Mundi HMU907231
Joan Barton
First News Reel: September 1939, Read by Kathy Clugston
Roger Woddis
Frontline, Read by Kathy Clugston
00:00
Seven O'Clock News / Silent Night
Performer: Simon & Garfunkel
Universal
00:00
John Adams
Nixon in China; News has a kind of mystery (extract)
Performer: James Maddalena (Richard Nixon), Orchestra of St Luke's, Edo de Waart (conductor)
Elektra Nonesuch 9791772
Carl Bernstein and Bob Woodward
All the President's Men (extract), Read by Miles Jupp
00:00
Errollyn Wallen
Photography; i. Vivace
Performer: Orchestra X, Nicholas Kok (conductor)
NMC D221
Michael Frayn
Towards the end of morning (extract), Read by Miles Jupp
00:00
Performer: Philip Glass Ensemble
Sony SBK64133
War Photographer, Read by Kathy Clugston
00:00
Alonso Lobo
Versa est in luctum
Performer: Tenebrae, Nigel Short (conductor)
Signum SIGCD248
Hortense King Flexner
Foreign News, Read by Kathy Clugston
00:01
Django Bates
Three English Scenes; i. Good evening…Here is the news
Performer: Human Chain, London Sinfonietta, Deigo Masson (conductor)
Argo 452 099-2
Andrew Marr
My Trade (extract), Read by Miles Jupp
00:01
John Baker
PM – Computers in business
Performer: Radiophonic Workshop
Trunk Records JBH028CD
David Mason
Daytime, Read by Kathy Clugston
00:01
John Williams
The Mission Theme (Theme for NBC News)
Performer: Recording Arts Orchestra of Los Angeles, John Williams (conductor)
Sony SK89364
01:15
Jacques Castérède
Sonatine for trombone and piano
Performer: Peter Moore
Performer: Jonathan Ware