09:17
ウィークエンドサンシャイン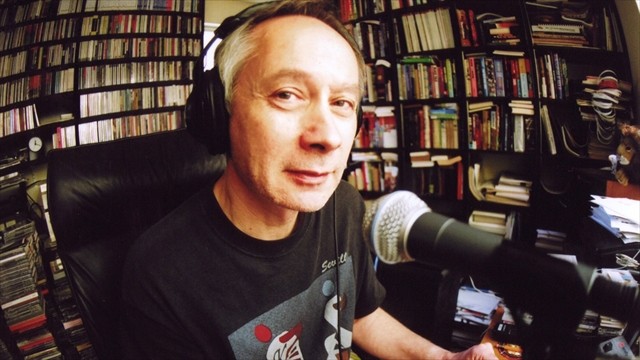 ブロードキャスター、ピーター・バラカンのナビゲートで送るウィークエンド・ミュージックマガジン。独特の嗅覚とこだわりの哲学でセレクトしたグッド・サウンドと、ワールドワイドな音楽情報を伝える。
http://www4.nhk.or.jp/sunshine/
放送日: 2018年 8月25日(土)
放送時間: 午前7:20〜午前9:00(100分)
THIS WEEK'S PLAYLIST
http://www4.nhk.or.jp/sunshine/66/
(曲名 / アーティスト名 // アルバム名)
01. Sympathy For The Devil / The Rolling Stones // Beggars Banquet
02. Revolution 1 / The Beatles // The Beatles
03. Syrian Blues / TootArd // Laissez Passer
04. Maloya Pli O / Lindigo // Komsa Gayar
05. Clusters Of Rice Plants / 以莉 . 高露 // 輕快的生活 My Carefree Life
06. Don't Take Us To The Bottom / J. Lamotta // Conscious Tree
07. By Design / R+R=Now // Collagically Speaking
08. No Me Llores Mas / Omara Portuondo // Buena Vista Social Club Presents Omara Portuondo
09. The Cave Of Rebirth / Tigran Hamasyan // An Ancient Observer
10. Can't Dance / John Scofield // Combo 66
11. 炭坑節 (Clap! Clap! Remix) / 民謡クルセイダーズ // single
12. Like Coltrane / The Steve McQueens // Terrarium
13. Softly As In A Morning Sunrise / John Coltrane // Live At The Village Vanguard - The Master Tape
世界の快適音楽セレクション
"快適音楽"を求めるギターデュオのゴンチチによる、ノンジャンル・ミュージック番組。
http://www4.nhk.or.jp/kaiteki/
放送日: 2018年 8月25日(土)
放送時間: 午前9:00〜午前11:00(120分)
− homeの音楽 −
楽曲
「Home Song」
(3分27秒)
「She's Leaving Home」
Nilsson
(3分18秒)
<BMG BVCM-35113>
「Home」
Larry Elgart and His Orchestra
(1分41秒)
<MONTPELLIER MONTCD072>
「Home Computer」
(6分19秒)
<WARNER BROS. 3549-2>
「家からの手紙(Letter From Home)」
(作曲)コープランド
(管弦楽)セントルイス交響楽団、(指揮)レナード・スラットキン
(6分39秒)
<東芝EMI CE33-5380>
「I'll Be Home To You」
(2分47秒)
<SEE FOR MILES RECORDS Ltd. SEECD465>
「Phantom Of the Footlights」
Larsen-Feiten Band
(4分26秒)
「Tommy's Coming Home」
(4分09秒)
<UNIVERSAL UICY-78243>
「Home Sweet Oklahoma」
Leon Russell
(3分24秒)
「Bring It On Home To Me」
Lou Rawls
(2分58秒)
<KENT SOUL KENTBOX 12>
「Homemade Ice Cream」
Tony Joe White
(3分11秒)
<WEA WPCR-1996>
「Homegrown」
(2分22秒)
<REPRISE REC. 9362-48525-2>
「The Waltz」
Giampiero Boneschi
(1分58秒)
<NO INFORMATION NO NUMBER>
「夜のプラットホーム」
(3分14秒)
<日本コロムビア NO NUMBER>
「Ain't Got No Home」
Clarence"Frogman"Henry
(2分19秒)
<SHOUT!FACTORY DK37442>
「Let's Go Home」
Bert Kaempfert
(2分45秒)
<TARAGON REC. TARCD-1045>
「A Journey Home」
Georgia Kelly、Dusan Bogdanovic
(4分08秒)
<GLOBAL PACIFIC ZK45152>
「Darling Be Home Soon」
Lovin' Spoonful
(3分33秒)
<KAMASUTRA KA220>
「カゾク」
(1分34秒)
<ポニーキャニオン PCCA04105>
「Yaan Cuskanaa」
Sharero Band、Faadumo Qaasim
(4分42秒)
<AFR07? AFR7-CD-01>
「行け!ゆとり世代」
Drinkin'Hoppys
(4分33秒)
山下達郎サンデー・ソングブック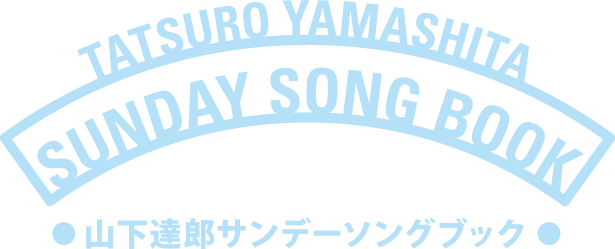 山下達郎の個人コレクションを使って発信される日本最高のオールディーズ・プログラム!!
JFN (TOKYO-FM系 全国38局ネット)毎週日曜日 14:00〜14:55
http://www.tatsuro.co.jp/sunday/
「旅」で棚からひとつかみ
2018年08月26日プレイリスト
01. うたのきしゃ
2018年07月11日発売
(CD SINGLE)
02. JOURNEY TO THE CENTER OF THE WORLD
THE AMBOY DUKES
1968
JOURNEY TO THE CENTER OF THE WORLD
03. TRAVELING
THE MAIN INGREDIENT
1972
BITTER SWEET
04. JOURNEY INTO LOVE
LONNIE LISTON SMITH
1978
LOVELAND
05. (CALL ME) THE TRAVELING MAN
THE MASQUERADERS
1976
EVERYBODY WANNA LIVE ON
06. TRAVELIN' PRAYER
1973
07. TRAVELLER IN THE RAIN
1972
SUITE FOR LATE SUMMER
08. TRUE LOVE TRAVELS ON A GRAVEL ROAD
1969
IN MEMPHIS
09. TRAVELIN' BAND
1983
ひとかけらの夏
Jazz records from across the genre, played in special sequences to highlight the wonders of jazz history. All pieces have been specifically requested by Radio 3 listeners
https://www.bbc.co.uk/programmes/b006tnn9
Sat 25 Aug 2018
16:00
BBC Radio 3
https://www.bbc.co.uk/programmes/m00007ck
Alyn Shipton introduces listeners' requests, including recordings by Andy Kirk's Clouds of Joy and maverick singer Blossom Dearie.
Music Played
01. The Surrey With The Fringe On Top
Composer: Rodgers/ Hammerstein
Performers: Wynton Kelly, p; Paul Chambers, b; Jimmy Cobb, d.
1961
Complete Vee Jay Studio Recordings
Lonehill Jazz Tr.10
02. Don't You Miss Your Baby?
Buck Clayton
Composer: Basie/ Durham/ Rushing
Performers: Buck Clayton, Billy Butterfield, Ruby Braff, t; J C Higginbotham, tb; Coleman Hawkins, Julian Dash, ts; Kenny Kersey, p; Steve Jordan, g; Walter Page, b; Bobby Donaldson, d; Jimmy Rushing, v.
Complete Legendary Jam Sessions Master Takes
Lonehill Jazz Tr.9
03. I Cover The Waterfront
Paul Gonsalves
Composer: Green/ Heyman
Performers: Paul Gonsalves, ts; Wynton Kelly, p; Sam Jones, b; Jimmy Cobb, d.
1960
Getting' Together
Fantasy Tr.6
04. Bird Calls
Artie Shaw
Composer: Shaw/ Basie
Performers: Artie Shaw, cl; Count Basie, p; Freddie Green, g; Rodney Richardson, b; Buddy Rich, d.
1944
Count Basie and His Orchestra – the Uncollected 1944
Hindsight Tr.11
05. Lover Come Back To Me
Andy Kirk
Composer: Romberg/ Hammerstein
Performers: Clarence Trice, Earl Thompson, Harry Lawson, t; Ted Donelly, Henry Wells, tb; John Harrington, Dick Wilson, John Williams, Earl Miller, reeds; Mary Lou Williams, p; Ted Robinson, g; Booker Collins, b; Ben Thigpen, d; Pha Terrell, v.
13 Dec 1937
n/a
Brunswick Tr.1
06. Woodland Symphony
Glen Gray & the Casa Loma Orchestra
Composer: Bert Stevens & Hal David
Performers: Glen Gray, cl, as, fl, dir; Cy Baker, Grady Watts, Frank Ryerson, Corky Cornelius, t; Pee Wee Hunt, Murray McEachern, tb; Clarence Hutchenrider, Kenny Sargent, Art Ralston, Danny Andrea, Pat Davis, reeds; Joe Hall, p; Jack Blanchette, g; Stanley Dennis, b; Tony Briglia, d.
27 May 1941
n/a
Brunswick Tr.1
07. You Did It!
Rahsaan Roland Kirk
Composer: Kirk
Performers: Roland Kirk, fl; Hank Jones, p; Wendell Marshall, b; Charlie Persip, d.
Aug 1961
We Free Kings
Mercury Tr.7
08. Pale Sun
Gallery
Composer: McCandless
Performers: Paul McCandless, ss, ob, cor anglais; David Samuels, vib; David Darling, cello; Ratzo Harris, b; Michael DiPasquia, d.
1981
Gallery
ECM Tr.1
09. Ricochet
David Grisman
Composer:
Performers: David Grisman, mand; Darol Anger, vn; Mike Marshall, mand; Todd Phillips, b; Tony Rice, g.
Great American Music Hall, 1977
Acoustic Oasis Tr.9
10. Pocket Wes
Emily Remler
Composer: Remler
Performers: Emily Remler, g; James Williams, p; Don Thompson, b; Terry Clarke, d.
1982
Take Two
Concord Tr.5
11. Zombizar
Barney Wilen
Composer: Wilen/ de Bendern
Performers: Barney Wilen, ts; Pierre Chaze, g; Michel Grailler, elp; Didier Leon, lute; Christian Tritsch, b; Micheline Pelzer, d; Caroline de Bendern, Babeth Lamy, Laurence Apithi, Marva Broome, v.
1972
Moshi
Saravah Tr.1
12. The Surrey With the Fringe On Top
Composer: Rodgers/ Hammerstein
Performers: Blossom Dearie, p, v; Herman Gant, b; Bernard Planchenault, d.
Paris, 1955
Jazz In Paris: Blossom Dearie
Emarcy Tr.5