08:09
ウィークエンドサンシャイン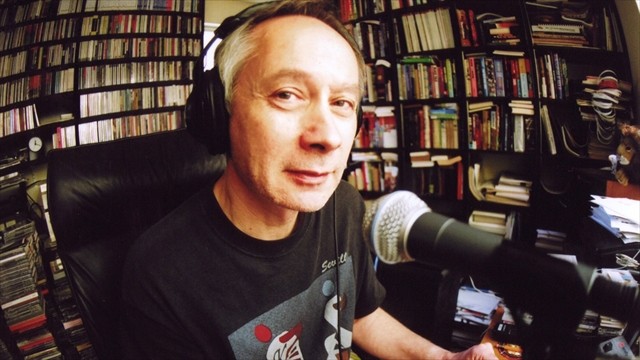 ブロードキャスター、ピーター・バラカンのナビゲートで送るウィークエンド・ミュージックマガジン。独特の嗅覚とこだわりの哲学でセレクトしたグッド・サウンドと、ワールドワイドな音楽情報を伝える。
http://www4.nhk.or.jp/sunshine/
放送日: 2018年 9月 1日(土)
放送時間: 午前7:20〜午前9:00(100分)
アリーサ・フランクリン 特集 Part 1
THIS WEEK'S PLAYLIST
http://www4.nhk.or.jp/sunshine/66/
(曲名 / アーティスト名 // アルバム名)
01. Hey Nineteen / Steely Dan // Gold
02. Precious Lord, Pt. 1 / Aretha Franklin feat. Rev. C.L. Franklin // Precious Lord - 19 Gospel Recordings
03. Never Grow Old / Aretha Franklin feat. Rev. C.L. Franklin // Precious Lord - 19 Gospel Recordings
04. Jesus On The Main Line / Aretha Franklin feat. Rev. C.L. Franklin // Precious Lord - 19 Gospel Recordings
05. Today I Sing The Blues / Aretha Franklin // The Queen In Waiting (The Columbia Years 1960-1965)
06. Maybe I'm A Fool / Aretha Franklin // The Queen In Waiting (The Columbia Years 1960-1965)
07. Hard Times (No One Knows Better Than I) / Aretha Franklin // The Queen In Waiting (The Columbia Years 1960-1965)
08. God Bless The Child / Aretha Franklin // The Queen In Waiting (The Columbia Years 1960-1965)
09. Try A Little Tenderness / Aretha Franklin // The Queen In Waiting (The Columbia Years 1960-1965)
10. I Wonder (Where Are You Tonight) / Aretha Franklin // The Queen In Waiting (The Columbia Years 1960-1965)
11. Tiny Sparrow / Aretha Franklin // The Queen In Waiting (The Columbia Years 1960-1965)
12. Skylark / Aretha Franklin // The Queen In Waiting (The Columbia Years 1960-1965)
13. Skylark (alternate version) / Aretha Franklin // The Queen In Waiting (The Columbia Years 1960-1965)
14. This Bitter Earth / Aretha Franklin // The Queen In Waiting (The Columbia Years 1960-1965)
15. What A Difference A Day Makes / Aretha Franklin // The Queen In Waiting (The Columbia Years 1960-1965)
16. Soulville / Aretha Franklin // The Queen In Waiting (The Columbia Years 1960-1965)
17. Runnin' Out Of Fools / Aretha Franklin // The Queen In Waiting (The Columbia Years 1960-1965)
18. Walk On By / Aretha Franklin // The Queen In Waiting (The Columbia Years 1960-1965)
19. Take A Look / Aretha Franklin // The Queen In Waiting (The Columbia Years 1960-1965)
20. Until You Were Gone / Aretha Franklin // The Queen In Waiting (The Columbia Years 1960-1965)
世界の快適音楽セレクション
"快適音楽"を求めるギターデュオのゴンチチによる、ノンジャンル・ミュージック番組。
http://www4.nhk.or.jp/kaiteki/
放送日: 2018年 9月 1日(土)
放送時間: 午前9:00〜午前11:00(120分)
藤川パパQ
− 節の音楽 −
楽曲
01. 7 season 4 beat
(3分47秒)
<EPIC ESCL2552>
02. Ba'et Leh
Amr Diab
(3分50秒)
<RICE REC. MQR-5108>
03. ヨイスラ節
盛島貴男
(5分04秒)
<メタカンパニー UTCD-0011>
04. Melody Fair
The Bee Gees
(3分48秒)
<POLYDOR P22W-22024>
05. Season Of The Witch(魔女の季節)
(4分55秒)
06. The Japanese Farewell Song
Earl Grant
(3分01秒)
<MISSING REC. MISS004>
07. アキラのまっくろけ節
(3分35秒)
<日本コロムビア COCP-31757>
08. JOGED BUNG BUNG
SANGKAR AGUNG
(3分43秒)
<ビクター音楽産業 VICG-5026>
09. 悔悟節のための4つのモテット から
わが心いたく憂いて死ぬるばかりなり
(作曲)プーランク
(3分26秒)
<東芝EMI CC33-3511>
10. ファニア・オール・スターズのテーマ(Estrellas de Fania)
Fania All Atars
(8分24秒)
<SONIDO INC. SLP-00431>
Giampiero Boneschi
(2分00秒)
<NO INFORMATION NO NUMBER>
12. 学生節
(3分34秒)
<東芝EMI TOCT-6030,6031>
13. 季節はずれのヴァレンタイン
(作曲)ジョン・ケージ
(3分55秒)
14. 紫鈴法
(作伝)一休禅師
(3分38秒)
<日本コロムビア COCJ-30465>
15. IRL
(4分00秒)
<PROPELLER REC. PRR310>
16. かじゃでぃ風節
新崎純とナイン・シープス
(4分36秒)
<EM REC. EM1176>
17. Bamboo Chair
(4分16秒)
<EPIC ESCB1901>
18. Cantaloop-Flip Fantasia
Us3
(4分38秒)
<EMI 7243 8 82381 2 0>
19. Cantaloop
The Manhattan Transfer
(4分40秒)
<VICTOR ENT. VICJ-61771>
20. Demain de Bon Matin(旅立ちの朝)
Boulevard des Airs & ZAZ
(3分52秒)
<リスペクトレコード RES-308>
山下達郎サンデー・ソングブック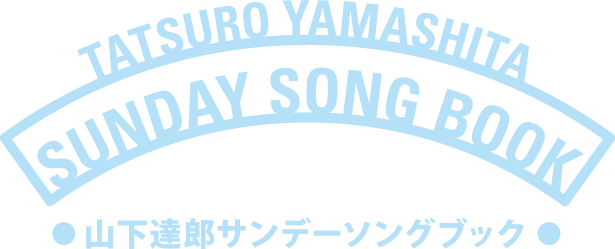 山下達郎の個人コレクションを使って発信される日本最高のオールディーズ・プログラム!!
JFN (TOKYO-FM系 全国38局ネット)毎週日曜日 14:00〜14:55
http://www.tatsuro.co.jp/sunday/
納涼夫婦放談(ゲスト:竹内まりや)
2018年09月01日プレイリスト
Jazz records from across the genre, played in special sequences to highlight the wonders of jazz history. All pieces have been specifically requested by Radio 3 listeners
https://www.bbc.co.uk/programmes/b006tnn9
Sat 1 Sep 2018
17:30
BBC Radio 3
https://www.bbc.co.uk/programmes/m00008rf
Alyn Shipton's weekly dip into listeners' letters and emails includes vintage sounds from McKinney's Cotton Pickers and John Kirby's Sextet.
Music Played
01. Versus
Edouard Leys (feat Malo Mazurié)
Composer: Leys
Performers: Malo Mazurié, t; Edouard Leys, p; Michel Rosciglione, b; Mourad Benhammou, d.
2017
La Ligne Jaune
Black and B lue Tr.6
02. Goin' 'Way Blues
Composer: McLean
Performers: Jackie McLean, as; Freddie Hubbard, t; Kenny Drew, p; Doug Watkins, b; Pete LaRoca, d.
8 Jan 1961
Four Classic Albums
Avid Tr.8
03. Someday My Prince Will Come
Composer: Churchill/ Morey
Performers: Bill Evans, p; Eddie Gomez, b; Jack DeJohnette, d.
15 Jun 1968
At The Montreux Jazz Festival
Verve Tr.10
04. My Heart Tells Me
Composer: Warren/ Gordon
Performers: Charlie Parker, as; Efferge Ware, g; Phil Phillips, d.
1943
Integrale Vol.1
Fremeaux Tr.2
05. Milenburg Joys
McKinney's Cotton Pickers
Composer: Morton
Performers: John Nesbitt, Langston Curl, t; Claude Jones, tb; Don Redman, as; Milton Senior, ts; Todd Rhodes, p; Dave Wilborn, bj; Ralph Escudero, tu; Cuba Austin, d.
11 Jul 1928
Jazz Age the hot sounds of the 20s and 30's
Past Perfect Tr.8
06. Change Of Key Boogie
Wilbur De Paris
Composer: De Paris
Performers: Sidney De Paris, t; Wilbur De Paris, tb; Ed Hall, cl; Clyde Hart, p; Billy Taylor, b; Specs Powell, d.
Feb 1944
Live in New York 1944 and 1953
Upbeat Tr.7
07. 29th And Dearborn
Johnny Dodds & His Chicago Boys
Composer: Jones
Performers: Charlie Shavers, t; Johnny Dodds, cl; Lil Armstrong, p; Teddy Bunn, g; John Kirby, b; O'Neil Spencer, d.
21 Jan 1938
New Orleans Giants 1936-40
JSP Tr.15
08. I'm Afraid To Care For You
John Tobin's Midnight Serenaders
Composer: Frank/ Owen
Performers: Harry Dorin, co; Jac Assunto, tb; Norvelle Makofsky, as; Elbridge Westerfield, ts; Adrian Laroque, p; John Tobin, bj; Benny Pottle, tu.
22 Jan 1925
New Orleans In the 20s
Timeless Tr.15
09. Vashkar
Composer: Bley
Performers: Andy Sheppard, ss; Carla Bley, p; Steve Swallow, b.
2013
Trios
ECM Tr.2
10. M & M
Johnny Mansfield
Composer: Mansfield
Performers: Chris Potter, ts; Ella Hohnen Ford, v, fl; James Davison, t; Tom Smith, as; George Millard, bass cl, ts; Rory Ingham, tb; Dom Ingham, vn; Laura Armstrong, cello; Oliver Mason, g; Jonny Mansfield, vib, composition; Will Harris, b; Boz Martin-Jones, d.
2018
Elftet
Edition Tr.1
11. Red Top
Jimmy McGriffe & Hank Crawford
Composer: Ammons
Performers: Hank Crawford, as; Jimmy McGriffe, org; Rodney Jones, g; Jesse Hameen, d.
Right Turn on Blue
Telarc Tr.3
Geoffrey Smith's Jazz
Geoffrey Smith's Jazz does exactly what it says on the tin: a weekly programme in which Geoffrey Smith shares his love of jazz, through an exploration of its great writers, singers and players, as told from his own individual perspective.
Each programme take us through his personally-selected playlist of tracks. It's loosely-themed; maybe a great artist, a jazz style or something more off-the-wall. But that serves as just the start of a fascinating journey to the heart of the music Geoffrey is so passionate about.
http://www.bbc.co.uk/programmes/b01h5z0s
September Songs
Sun 2 Sep 2018
00:00
BBC Radio 3
https://www.bbc.co.uk/programmes/p06jtcj8
Geoffrey Smith celebrates September with autumnal fare including George Shearing's September In The Rain, Sarah Vaughan's September Song, and Autumn Leaves by Bill Evans.
Music Played
01. September in the Rain
Composer: Warren/ Dublin
Performers: George Shearing, p; Marjorie Hyams, vib; Chuck Wayne, g; John Levy, b; Denzil Best, d.
17 Feb 1949
George Meet The Lion
Jasmine JASCD 363 Tr.1
02. Indian Summer
Ruby Braff
Composer: Victor Herbert
Performers: Ruby Braff, t; Scott Hamilton, ts, Dave McKenna, p; Howard Alden, g; Frank Tate, b; Alan Dawson, d.
30 Apr 1991
Ruby Braff and his New England Songhounds Vol.2
Concord Jazz CCD4504 (1) Tr.1
03. September Song
Composer: Kurt Weill
Performers: Sarah Vaughan, v; Clifford Brown, t; Herbie Mann, f; Paul Quinichette, ts; Jimmy Jones, p; Joe Benjamin, b; Roy Haynes, d.
1954
A Proper Introduction to Sarah Vaughan
Proper Intro CD 2082 Tr.9
04. School Days
Composer: Edwards/ Cobb/ arr, Quincy Jones
Performers: Dizzy Gillespie, t; Wynton Kelly, p; Billy Mitchell, ts.
1957
Dizzy Gillespie at Newport
Avid AMSC968 CD1 Tr.2
05. Autumn in New York
The Modern Jazz Quartet
Composer: Duke
Performers: John Lewis, p; Milt Jackson, vib; Percy Heath, b; Kenny Clarke, d.
23 Dec 1953
Avid AMSC 945 CD1 Tr.16
06. Lullaby of the Leaves
Composer: Petkere/ Young
Performers: Bob Brookmeyer, v, tb; Gerry Mulligan, bs; Red Mitchell, b; Frank Isola, d.
5 Jun 1954
Jeru
Proper P1484 CD4 Tr.10
07. Tis Autumn
Norma Winstone
Composer: Nemo
Performers: Norma Winstone, v; Stan Tracey, p; Bobby Wellins, ts; Andy Cleyndert, b; Clark Tracey, d.
2006
Amoroso…Only More So
Trio TR576 CD1 Tr.7
08. Autumn Leaves
Composer: Kosma/ Prevert/ Mercer
Performers: Bill Evans, p; Scott Lafaro, b; Paul Motian, d.
1959
The Way to Play
Proper Box P1775 CD3 Tr.3
09. Summer Sequence
Woody Herman
Composer: Burns
Performers: Parts 1–3: Sonny Berman, Cappy Lewis, Conrad Gozzo, Pete Candoli, Shorty Rogers, t; Neal Reid, Ralph Pfeffner, Bill Harris, Ed Kiefer, tb; Woody Herman, cl, as; Sam Marowitz, John La Porta, cl, as; Flip Phillips, Mickey Folus, ts; Sam Rubinowitch, bs; Ralph Burns, p; Chuck Wayne, g; Joe Mondragon, b; Red Norvo, vib; Don Lamond, d.
19 Sep 1946
Part 4: Ernie Royal, cl; Bernie Glow, Stan Fisherson, Shorty Rogers, Marky Markowitz, t; Earl Swope, Ollie Wilson, Bob Swift, tb; Woody Herman, cl, as; Sam Marowitz, as; Herbie Steward, as, ts; Stan Getz, Zoot Sims, ts; Serge Chaloff, bs; Fred Otis, p; Gene Sargent, g; Walt Yoder, b; Don Lamond, d.
27 Dec 1947
The Woody Herman Story: Blowin Up a Storm
Proper P1159 Tr.16
Words and Music
A sequence of music interspersed with well-loved and less familiar poems and prose read by leading actors
https://www.bbc.co.uk/programmes/b006x35f
Pictures of the Floating World
Sun 2 Sep 2018
18:45
BBC Radio 3
https://www.bbc.co.uk/programmes/m00008wt
With readings by Alice St Clair and Peter Marinker, this programme moves from Japanese haikus to the Antarctic and ballooning in the Chiltern hills.
Pictures of the floating world have a way of lodging in our minds. Whether we realise that they've actually fluttered there all the way from 17th century Japan or not. Just think for a moment – a huge, spume-topped wave curling and about to crash; a symmetrical snow-capped peak; ornamental cherry blossom against an equally ornamental moon; black- haired courtesans in silky sleeves stooping to serve tea or sake to their customers; threads of rain stitched onto a landscape; or maybe just lovers locked in a close embrace. These are just some of the images we associate with Edo – or Tokyo as we now call it – a place where peace has reigned for more than two hundred years and where however hierarchical the society the common goal is pleasure. It's somewhere that bears more than a passing resemblance to our own world and this evening's Words and Music takes this as a starting point. Almost immediately we're in the "pleasure district" - the realm of sex and fashion and the heart of any floating world with a simple invitation to follow our heart's desire. Side by side with this urgent hedonism though there's the kind of quiet contemplation that gave rise to the haiku – each a kind of snapshot but also a spell, like the one cast by the Kyoto water chime that you'll hear near the beginning of the programme. Before long the emphasis shifts and the idea of floating takes over and we drift from century to century. This is not without jeopardy as falling is one aspect of floating.
The actors, Alice St Clair and Peter Marinker take us on a trip from Basho and Saikaku, via Pope and Coleridge to Ian McEwan, Jenny Diski and James Hamilton-Paterson. Mendelssohn, Django Reinhardt, Takemitsu and Ravel amongst others keep us sonically buoyant - all you'll need are your ears, a mind prepared for weightlessness and maybe some metaphorical water wings!
Producer: Zahid Warley
Music Played
00:00
John Kander
Willkommen
Performer: Joel Grey
MCA MCLD19088 Tr.1
Asai Ryoi, translated by Daniel Lewis Barber, Ohio State
From Tales of the Floating World, read by Peter Marinker
00:04
Felix Mendelssohn
Gondellied – Allegretto non troppo
Performer: Daniel Barenboim (piano)
Deutsche Grammophon 453 063-2 CD2 Tr.31
00:07
n o t . a p p l i c a b l e
Suikinkutsu Water Chime
Performer: recorded by Yoshihiro Kawasaki
Virgin AMBT10 CD2 Tr.17
Fukuda Chiyo-ni, translated by Patricia Donegan and Yoshi Ishibashi
Morning Glory, read by Alice St Clair
Matsuo Basho, translated by Lucien Stryk
Muddy Sake, read by Peter Marinker
Fukuda Chiyo-ni, translated by Patricia Donegan and Yoshi Ishibashi
A single spider's thread, read by Alice St Clair
Matsuo Basho, translated by Lucien Stryk
In the garden, read by Peter Marinker
Fukuda Chiyo-ni, translated by Patricia Donegan and Yoshi Ishibashi
On the road, read by Alice St Clair
Matsuo Basho, translated by Lucien Stryk
Town Merchants, read by Peter Marinker
Fukuda Chiyo-ni, translated by Patricia Donegan and Yoshi Ishibashi
Sound of things, read by Alice St Clair
Unknown (text appears on a fan in a print by Utamaro)
Its beak caught firmly, read by Peter Marinker
00:08
Toru Takemitsu
Music Of Training And Rest (From the film José Torres)
Performer: Bournemouth Symphony Orchestra, Marin Alsop (Conductor)
Naxos 8557760 Tr.3
D.H. Lawrence
From Chapter XX, Women in Love, read by Alice St Clair
00:16
Sammy Cahn
Bei Mir Bist Du Schon (Means That You're Grand)
Performer: The Andrews Sisters
Capitol Records CDEMS 1558 Tr.9
Alexander Pope
From The Rape of the Lock, read by Alice St Clair
00:20
Mischa Spoliansky
L'Heure Bleue
Performer: Ute Lemper
Decca 452 601 2 Tr.7
Ihara Saikaku, translated by Ivan Morris
From The Life of an Amorous Woman, read by Peter Marinker
00:27
Angelo Badalamenti
Falling
Performer: Julee Cruise
Warner 9258592 Tr.2
Ian McEwan
From Enduring Love, read by Alice St Clair
00:35
Stephan Micus
For Yuko – 2 flowerpots – 8 voices - shakuhachi
Performer: Stephan Micus
ECM 1597392 Tr.9
Katharine Towers
The Floating Man, read by Peter Marinker
00:44
Une barque sur l'océan
Performer: Angela Hewitt (piano)
Hyperion CDA 673412 CD2 Tr.12
Samuel Taylor Coleridge
From The Rime of the Ancient Mariner, read by Alice St Clair and Peter Marinker
00:53
Jon Hassell
Performer: Jon Hassell (trumpet), Miguel Frasconi (flute), J.A. Deane (Percussion and Electronic Percussion, Alto Flute), Jean-Philippe Rykiel (Electronic keyboards, Facsimile Bass, Percussion, Strings)
ECM 8294662 Tr.7
Seamus Heaney
A Kite for Aibhin, read by Peter Marinker
01:00
Nuages
Performer: Django Reinhardt et le Quintette du Hot Club de France
Classics Classics 852 Tr.2
Jenny Diski
From Skating to Antarctica, read by Alice St Clair
01:06
Simon Fisher Turner
Simon Fisher Turner original soundtrack to the film The Great White Silence
Performer: Simon Fisher Turner
Soleilmoon Recordings SOL 176 CD Tr.1
Marianne Moore
A Jelly-Fish, read by Alice St clair
01:10
recorded by Dr.Roger S.Payne
Solo Whale
Living Music LD0021 Tr.1
James Hamilton- Paterson
From Seven Tenths, read by Peter Marinker