08:04
ウィークエンドサンシャイン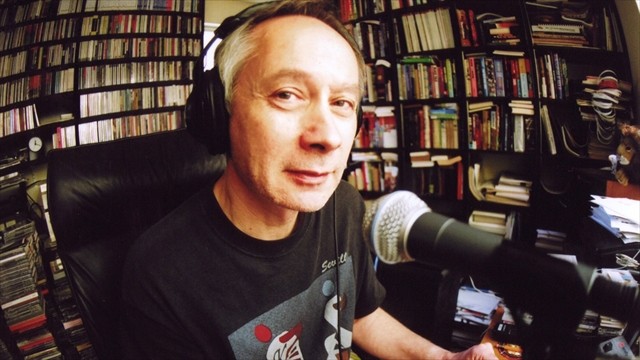 ブロードキャスター、ピーター・バラカンのナビゲートで送るウィークエンド・ミュージックマガジン。独特の嗅覚とこだわりの哲学でセレクトしたグッド・サウンドと、ワールドワイドな音楽情報を伝える。
http://www4.nhk.or.jp/sunshine/
放送日: 2018年 9月15日(土)
放送時間: 午前7:20〜午前9:00(100分)
THIS WEEK'S PLAYLIST
http://www4.nhk.or.jp/sunshine/66/
(曲名 / アーティスト名 // アルバム名)
01. Chan Chan / Buena Vista Social Club // Buena Vista Social Club
02. Blowin' In The Wind / 中村まり // NHK 名曲アルバム
03. Corrina, Corrina (Live At Gerde's Folk City, NY - April 1962) / Bob Dylan // Live 1962-1966 - Rare Performances From The Copyright Collections
04. John Brown (Live At Town Hall, NY - April 1963) / Bob Dylan // Live 1962-1966 - Rare Performances From The Copyright Collections
05. Mr. Tambourine Man (Live At Royal Festival Hall, London - May 1964) / Bob Dylan // Live 1962-1966 - Rare Performances From The Copyright Collections
06. It Takes a Lot to Laugh, It Takes a Train to Cry (Live at the Newport Folk Festival, Newport, RI - July 1965) / Bob Dylan // Live 1962-1966 - Rare Performances From The Copyright Collections
07. It Ain't Me Babe / Sandy Denny // A Tree With Roots: Fairport Convention And The Songs Of Bob Dylan
08. Knocking On Heaven's Door / Fairport Convention // A Tree With Roots: Fairport Convention And The Songs Of Bob Dylan
09. Down In The Flood / Fairport Convention // A Tree With Roots: Fairport Convention And The Songs Of Bob Dylan
10. Tears Of Rage / The Band // Music From Big Pink
11. I Shall Be Released / The Band // Music From Big Pink
12. Think / Aretha Franklin // Aretha Now
13. I Say A Little Prayer / Aretha Franklin // Aretha Now
14. Night Time Is The Right Time / Aretha Franklin // Aretha Now
15. You Send Me / Aretha Franklin // Aretha Now
16. I Feel Good / Young@Heart Chorus // Young@Heart
17. White Scarf In The Mist / Sly & Robbie Feat. Nils Petter Molvaer, Eivind Aarset & Vladislav Delay // Nordub
世界の快適音楽セレクション
"快適音楽"を求めるギターデュオのゴンチチによる、ノンジャンル・ミュージック番組。
http://www4.nhk.or.jp/kaiteki/
放送日: 2018年 9月15日(土)
放送時間: 午前9:00〜午前11:00(120分)
渡辺亨
− 仲間の音楽 −
楽曲
(4分46秒)
「CARA BONITA」
Nara Leao
(2分42秒)
<MERCURY PHCY-3004>
「映画「友情ある説得」から メイン・タイトル」
(作曲)Dimitri Tiomkin
(2分23秒)
<VERESE SARABANDE VSD-5828>
「People Everyday (Metamorphosis Mix)」
Arrested Deveropment
(3分37秒)
<CHRYSALIS Y-19756>
「Friend And A Friend」
Molly Tuttle
(3分30秒)
<BSMF REC. BSMF-6127>
「Because It Does」
Bullitnuts
(5分16秒)
<SSR/CRAMMED DISCS SSR227>
「Like To Get To Know You」
Spanky And Our Gang
(2分32秒)
<MERCURY SR-61161>
「映画「ウエスト・サイド・ストーリー」から クインテット」
映画「ウエスト・サイド・ストーリー」サウンドトラック
(3分21秒)
「Ao Amigo Tom」
Doris Monteiro
(1分57秒)
<EMI 5929002>
「仲間よ目をさませ!(Why Can't WE Be Friends?)」
War
(3分48秒)
<AVENUE REC. BVCP-7413>
「愛だね(Ndomei Neneekpa)」
S.E.Rosie
(5分26秒)
<リスペクトレコード RES-70>
「My Generation (BBC Sessions)」
(3分25秒)
<POLYDOR POCP-7413>
「風に吹かれてみようか」
(4分12秒)
<TOKUMA JAPAN TKCA-73182>
「New Concept」
GIAMPIERO BONESCHI
(2分46秒)
<NO INFORMATION NO NUMBER>
「Ela,Ele E Eu」
5 A Seco
(3分20秒)
<INDEPENDENT 5ASECO03>
「Self Reliance」
THE AFRICAN BROTHERS INT.BAND
(7分19秒)
「Hello It's Me」
(3分03秒)
<SIRE/WARNER BROS. WPCP-3455>
「トモダチ」
(1分08秒)
<ポニーキャニオン PCCA-04105>
「That Was Your Mother (Gui Boratto Remix)」
(6分17秒)
<SONY MUSIC ENT. SICP-5788>
「Can't Run But」
(3分29秒)
<SONY MUSIC ENT. SICP31188>
「Nada Sera Mais Como Era Antes」
(2分54秒)
<SLAP SLAP46292>
山下達郎サンデー・ソングブック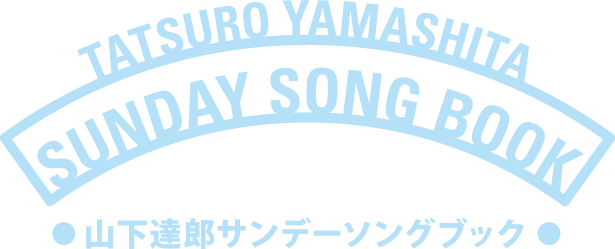 山下達郎の個人コレクションを使って発信される日本最高のオールディーズ・プログラム!!
JFN (TOKYO-FM系 全国38局ネット)毎週日曜日 14:00〜14:55
http://www.tatsuro.co.jp/sunday/
ノン・ストップ・アレサ Part 1
2018年09月16日プレイリスト
01. I NEVER LOVED A MAN (THE WAY I LOVE YOU)
1967
I NEVER LOVED A MAN (THE WAY I LOVE YOU)
02. RESPECT
1967
RESPECT
03. CHAIN OF FOOLS
1968
CHAIN OF FOOLS
04. (YOU MAKE ME FEEL LIKE) A NATURAL WOMAN
1967
LADY SOUL
05. (SWEET SWEET BABY) SINCE YOU'VE BEEN GONE
1967
LADY SOUL
06. AIN'T NO WAY
1967
LADY SOUL
07. THINK
1968
ARETHA NOW
08. YOU SEND ME
1968
ARETHA NOW
09. I SAY A LITTLE PRAYER
1968
10. SEE SAW
1968
SEE SAW
11. THE WEIGHT
1969
THIS GIRL'S IN LOVE WITH YOU
12. ROCK STEADY
1971
ROCK STEADY
13. OH ME OH MY (I'M A FOOL FOR YOU BABY)
1971
YOUNG, GIFTED & BLACK
14. REACH OUT AND TOUCH
1971
DON'T FIGHT THE FEELING:THE COMPLETE ARETHA FRANKLIN & KING CURTIS LIVE AT FILLMORE WEST
Jazz records from across the genre, played in special sequences to highlight the wonders of jazz history. All pieces have been specifically requested by Radio 3 listeners
https://www.bbc.co.uk/programmes/b006tnn9
Sat 15 Sep 2018
16:00
BBC Radio 3
https://www.bbc.co.uk/programmes/m0000d2t
Jazz records from across the genre, played in special sequences to highlight the wonders of jazz history. All pieces have been specifically requested by Radio 3 listeners.
Music Played
01. Dancy, Dancy
John Handy
Composer: Handy
Performers: John Handy, as; Michael White, vn; Jerry Hahn, g; Don Thompson, b; Terry Clarke, d,
1966
The 2nd John Handy Album
CBS Tr.1
02. The Champ
Composer: Gillespie
Performers: Jimmy Smith, org; Thornel Schwartz, g; Donald Bailey, d.
11 Mar 1956
Electrifyin'
Proper Tr.1
03. My Foolish Heart
Composer: Victor Young & Ned Washington
Performers: Bill Evans, p; Scott LaFaro, b; Paul Motian, d.
1961
Complete Live at the Village Vanguard 1961
Riverside Tr.4
Stan Tracey
Composer: Tracey
Performers: Eddie Blair, Ian Hamer, Kenny Baker, Les Condon, t; Keith Christie, Chris Smith, Wally Smith, tb; Ronnie Baker, Alan Branscombe, as; Ronnie Scott, Tubby Hayes, ts; Harry Klein, bs; Stan Tracey, p; Jeff Clyne, b; Ronnie Stephenson, d.
ReSteamed Tr.1
05. Afro-Charlie Meets The White Rabbitt
Stan Tracey
Composer: Tracey
Performers: Eddie Blair, Ian Hamer, Kenny Baker, Les Condon, t; Keith Christie, Chris Smith, Wally Smith, tb; Ronnie Baker, Alan Branscombe, as; Ronnie Scott, Tubby Hayes, ts; Harry Klein, bs; Stan Tracey, p; Jeff Clyne, b; Ronnie Stephenson, d.
ReSteamed Records Tr.1
06. Stingaree Blues
King Oliver & His Orchestra
Composer: Clinton/ Kemp
n/a
Bluebird Tr.1
07. When The Saints Go Marching In
Chris Barber
Composer: Trad
Performers: Pat Halcox, t; Ian Wheeler, cl; Chris Barber, tb; Eddie Smith, bj; Dick Smith, b; Graham Burbidge, d; Ottilie Patterson, v.
16 Nov 1961
1961-62
Lake Tr.2
08. Ain't Misbehavin'
Composer: Waller/ Razaf
Performers: Benny Carter, t; Gene Porter, cl; Alton Moore, tb; Fats Waller, p; Irving Ashby, g; Slam Stewart, b; Zutty Singleton, d.
1943
Handful or Keys
Proper Tr.19
Composer: Corea
Performers: Stan Getz, ts; Chick Corea, kb; Stanley Clarke, b; Airto Moreira, per; Tony Williams, d.
3 Mar 1972
Captain Marvel
Columbia Tr.1
10. Train And The River
Jimmy Giuffre
Composer: Giuffre
Performers: Jimmy Giuffre, cl, ts; Bob Brookmeyer, vtb; Jim Hall, g.
1958
Jazz on a Summer's Day
Charly Tr.1
11. Anatomy Of A Murder
Composer: Ellington/ Strayhorn
Performers: Clark Terry, Cat Anderson, Shorty Baker, Ray Nance, t; Quentin Jackson, Britt Woodman, John Sanders, tb; Jimmy Hamilton, Russell Procope, Johnny Hodges, Paul Gonsalves, Harry Carney, reeds; Duke Ellington, p; Jimmy Woode, b; Jimmy Johnson, d.
Jun 1959
Anatomy Of A Murder
Soundtrack Factory Tr.24
Private Passions
Guests from all walks of life discuss their musical loves and hates.
https://www.bbc.co.uk/programmes/b006tnv3
Bella Hardy
Sun 16 Sep 2018
12:00
BBC Radio 3
https://www.bbc.co.uk/programmes/m0000d5c
Michael Berkeley's guest is Bella Hardy, a passionate interpreter of traditional songs who has also blossomed into an accomplished songwriter, drawing on the Peak District, where she grew up, as well as influences from as far away as Nashville and China.
Despite being only in her early thirties Bella has nine acclaimed solo albums to her name. She was part of the first - and highly memorable - Folk Prom in the Albert Hall in 2008 and she's held the title of BBC Radio 2 Folk Singer of the Year.
Bella talks to Michael about her passion for storytelling, which is reflected in her love of opera as well as traditional songs – we hear both an aria from Maria Callas and an unaccompanied folk song by Oxfordshire glover Freda Palmer, recorded in the 1950s.
She talks about learning to play music by ear; her teenage years playing festivals in a folk band; and the challenges and satisfactions of running her own record label – and raising money to produce her albums through internet crowd funding.
A contemporary carol by Philip Stopford illustrates Bella's love of community singing, and her many inspirations are reflected in her choice of music played on instruments as diverse as the English accordion and a form of Chinese lute called the pipa.
Producer: Jane Greenwood
A Loftus production for BBC Radio 3
Music Played
00:00
Bella Hardy
Stars
Performer: Bella Hardy
00:00
Madame Butterfly (final scene)
Singer: Maria Callas
Orchestra: La Scala Orchestra, Milan
Conductor: Herbert von Karajan
00:00
Gian Piero Reverberi
Magico incontro
Ensemble: Rondò Veneziano
00:00
Alistair Anderson
On Cheviot Hills
Performer: Alistair Anderson
Ensemble: The Lindsays
00:00
Trad.
The Wandering Girl
Singer: Freda Palmer
00:00
Zhou Ziping
Sacred Cloud Music
Performer: Yo‐Yo Ma
Ensemble: Silk Road Ensemble
00:00
Reverie
Performer: Jean-Efflam Bavouzet
00:00
Philip Stopford
Lully, Lulla, Lullay
Conductor: Philip Stopford
Words and Music
A sequence of music interspersed with well-loved and less familiar poems and prose read by leading actors
https://www.bbc.co.uk/programmes/b006x35f
Out of the mouths of babes
Sun 16 Sep 2018
17:30
BBC Radio 3
https://www.bbc.co.uk/programmes/m0000d5k
Lindsey Marshal and Richard Harrington are the readers in a programme that explores the mysterious link between wisdom and innocence. As well as often making us smile with what they say, children sometimes come out with surprisingly perceptive comments that can elude even the most intelligent adults. It is as if, in some way, there were a relationship between wisdom and innocence. This relationship has been explored at length in literary and televisual/cinematic narratives where children outwit the grown-ups, usually in a comic manner, but occasionally it also presents itself in extraordinary real-life characters, such as Anne Frank.
Lindsey Marshal has performed leading roles in many theatre productions, including alongside James McAvoy in the 2009 West End production Three Days of Rain, and in Greenland at the National Theatre. She also appeared in The Hours, BBC period drama Garrow's Law, and most recently in the TV series Trauma. Richard Harrington has had starring roles in Hinterland, Bleak House, Jimmy McGovern's Gunpowder, Treason & Plot, and Gavin Claxton's comedy feature film The All Together.
Producer: Dominic Wells
Producer's note
Earlier this year my life was turned upside down with the arrival of my son, whose voice opens this edition of Words and Music: Out of the Mouths of Babes. This phrase (biblical in origin) refers to surprisingly insightful words of wisdom uttered by the young, and while I can't pretend my son's brief contribution offers anything especially wise, it seemed like a good way to start. Thomas Traherne's depiction of the infant Christ coming into the world provides a rather more profound statement, as does the child Christ, who appears to the Selfish Giant in Oscar Wilde's children's story, promising solace to the reformed character. On a lighter note there's Arthur Weir's amusing account of how a baby, simply by gurgling and giggling, can outwit a supposedly clever, powerful, magical creature. The magic continues courtesy of the trio of spirit children in Mozart's The Magic Flute, guiding various characters along the right path. Similarly, in the TV series Stranger Things, it is invariably the kids who demonstrate greater wisdom than the grown-ups. But the relationship between wisdom and innocence is not limited to children, and we momentarily consider its adult counterparts through two historical archetypes: the Wise Fool (a favourite Shakespearean character) and the Wise Virgin, who finds voice in the music of the extraordinary 12th-century composer, poet and mystic, Hildegard of Bingen. The final reading and music ties all three of these elements together with an excerpt from the very last entry in the diary of Anne Frank, whose level of perception – not only about others, but also about herself – reflects a wisdom far beyond her years.
Music Played
00:00
Wiegenlied, Op.49 No.4
Performer: Truls Mork (cello), Juhani Lagerspetz (piano)
VIRGIN VC5450522 Tr.9
Thomas Traherne
Wonder (first 4 verses), read by Richard Harrington
00:00
Gerald Finzi
Dies Natalis: The Rapture (Danza)
Performer: Wilfred Brown (tenor), English Chamber Orchestra, Christopher Finzi (conductor)
EMI CDM7633722 Tr.7
Arthur Weir
A Greater than He, read by Lyndsey Marshal
00:00
Baby
Performer: Bobby McFerrin (singer)
EMI USA CDP 79 2048 2 Tr.2
Leo Tolstoy
The Wisdom of Children: 'The State', read by Richard Harrington
00:00
The Magic Flute: Act II "Bald prangt… du bist…"
Performer: Andreas Dietrich (treble); Florian Woller (treble); Jan Andreas Mendel (treble); Christiane Oelze (soprano); English Baroque Soloists; John Eliot Gardiner (conductor)
ARCHIV 449 166-2 CD2 Tr.22
Oscar Wilde
The Selfish Giant (conclusion), read by Lyndsey Marshal
00:00
James MacMillan
Seven Last Words from the Cross: III. Verily, I say unto thee, today thou shalt be with me in Paradise
Performer: Polyphony, Britten Sinfonia, Stephen Layton (conductor)
HYPERION SACDA67460 Tr.3
Anon.
Life on earth, read by Lyndsey Marshal
00:00
Kyle Dixon/Michael Stein
Stranger Things: Kids
Performer: Kyle Dixon (instrumentalist); Michael Stein (instrumentalist)
INVADA RECORDS INV 176CD Tr.2
William Shakespeare
King Lear, Act II sc. 4 (excerpt), read by Richard Harrington
00:00
Richard Wagner
Parsifal: Prelude to Act I
Performer: Chicago Symphony Orchestra, Daniel Barenboim (conductor)
TELDEC 3984242242 Tr.2
John Donne
Sermon CXVII (excerpt), read by Richard Harrington
00:00
Thomas Adès
Fools' Rhymes
Performer: Polyphony; Tom Poster (piano); Christopher Bowers-Broadbent (organ); Hugh Webb (harp); Richard Benjafield (percussion); Stephen Layton (conductor)
EMI 5576102 Trs.4-5
00:00
Anon. Turkish
Makam Uzal Sakil 'Turna'
Performer: Hesperion XXI; Jordi Savall (director)
ALIA VOX AVSA9863A+B CD2 Tr.6
Anon.
Goha and his Donkey, read by Lyndsey Marshal
Willard Austin Wattles
Solomon, read by Richard Harrington
00:00
George Frideric Handel
Solomon: "Ev'ry joy that wisdom knows"
Performer: Susan Gritton (soprano); Andreas Scholl (counter-tenor); Gabrieli Players; Paul McCreesh (conductor)
ARCHIV 459 688-2 Tr.21
Christopher Smart
From: Parable XV 'The Ten Virgins' (from Parables of Our Lord and Saviour Jesus Christ), read by Lyndsey Marshal
00:01
William Walton
The Wise Virgins: Sheep may safely graze
Performer: City of Birmingham Symphony Orchestra; Louis Fremaux (conductor)
WARNER 0947082 CD2 Tr.11
Hildegard of Bingen
Ave generosa, read by Richard Harrington
00:01
Hildegard von Bingen
O virtus sapientiae
Performer: Sequentia
DEUTSCHE HARMONIA MUNDI GD77020 Tr.8
00:01
John Williams
Theme from Schindler's List: Reprise
Performer: Boston Symphony Orchestra; John Williams (conductor)
MCA MCD10969 Tr.14
Anne Frank
The Diary of Anne Frank (final letter), read by Lyndsey Marshal