07:18
ウィークエンドサンシャイン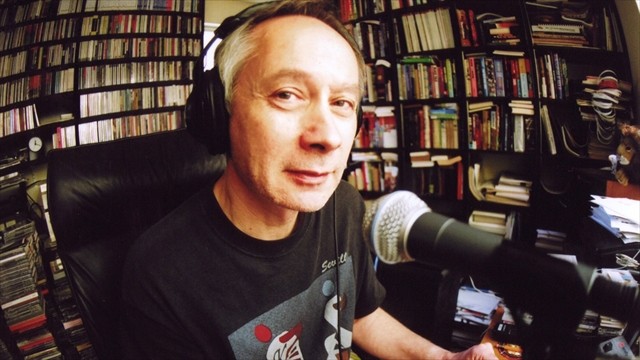 ブロードキャスター、ピーター・バラカンのナビゲートで送るウィークエンド・ミュージックマガジン。独特の嗅覚とこだわりの哲学でセレクトしたグッド・サウンドと、ワールドワイドな音楽情報を伝える。
http://www4.nhk.or.jp/sunshine/
放送日: 2018年 9月29日(土)
放送時間: 午前7:20〜午前9:00(100分)
THIS WEEK'S PLAYLIST
http://www4.nhk.or.jp/sunshine/66/
(曲名 / アーティスト名 // アルバム名)
01. One Man's Ceiling Is Another Man's Floor / Paul Simon // In The Blue Light
02. Can't Run But / Paul Simon // In The Blue Light
03. How The Heart Approaches What It Yearns / Paul Simon // In The Blue Light
04. How The Heart Approaches What It Yearns / Paul Simon // One Trick Pony
05. Son Of A Preacher Man / Aretha Franklin // This Girl's In Love WIth You
06. Share Your Love With Me / Aretha Franklin // This Girl's In Love WIth You
07. Let It Be / Aretha Franklin // This Girl's In Love WIth You
08. Eleanor Rigby / Aretha Franklin // This Girl's In Love WIth You
09. This Girl's In Love With You / Aretha Franklin // This Girl's In Love WIth You
10. The Weight / Aretha Franklin // This Girl's In Love WIth You
11. Call Me / Aretha Franklin // This Girl's In Love WIth You
12. Laul Kahele / Mari Kalkun // Ilmamotsan
13. One for My Baby (And One More for the Road) / Willie Nelson // My Way
14. What Is This Thing Called Love / Williie Nelson w. Norah Jones // My Way
15. A Song With No Name / Norah Jones // digital single
16. Srinivas / Steve Earle & Tift Merritt // Songs Of Resistance 1942 - 2018
17. Rata de dos Patas / Marc Ribot & Ohene Cornelius // Songs Of Resistance 1942 - 2018
18. We'll Never Turn Back / Marc Ribot, Justin Vivian Bond, Domenica Fossati // Songs Of Resistance 1942 - 2018
世界の快適音楽セレクション
"快適音楽"を求めるギターデュオのゴンチチによる、ノンジャンル・ミュージック番組。
http://www4.nhk.or.jp/kaiteki/
放送日: 2018年 9月29日(土)
放送時間: 午前9:00〜午前11:00(120分)
− ミラーボールとスパンコールの音楽 −
楽曲
「パレード」
(3分31秒)
<EPIC ESCL2552>
「Mirror Ball」
(3分57秒)
<UNIVERSAL UCCB-1013>
「I Wish I Knew How It Would Feel To Be Free」
(2分32秒)
<REPRISE REC. MS2145>
「Tears At The End Of A Love Affair」
Tammi Terell
(2分58秒)
<MOTOWN NO INFORMATION>
「(キャバレー・ソング)ギゲルレッテ」
(作曲)シェーンベルク
(ソプラノ)ミーシャ・ブルガーゴーズマン
(指揮)デヴィッド・ロバートソン
(1分42秒)
<UNIVERSAL CLASSICS&JAZZ UCCG-1393>
「Mirror Ball」
(4分48秒)
<東芝EMI TOCP-66925>
「Fashion」
Giampiero Boneschi
(2分31秒)
<NO INFORMATION NO NUMBER>
「私の涙はスパンコール」
GO―BANG'S
(5分38秒)
「Re-make/Re-model」
(5分07秒)
<POLYDOR 2302-048>
「Mirrorball」
(3分26秒)
<東芝EMI VJCP-68456>
「ミラー・ボール」
デート・コース・ペンタゴン・ロイヤル・ガーデン
(8分16秒)
<P-VINE PCD-18502>
「Two Different Worlds」
(5分28秒)
<PRESTIGE OJCCD-1842-2>
「瞳の中にミラーボール」
(5分51秒)
<Columbia*ready made COCP-50956>
「Help Me Through The Night」
Joe Walsh
(3分42秒)
<UNIVERSAL UICY-25678>
「In Heaven」
Japanese Breakfast
(3分50秒)
<DEAD OCEANS DOC125>
「Discipline Series」
Sun Ra
(3分29秒)
<MPS REC. 55765-2>
「ハリウッド・スキャンダル」
(3分56秒)
「Nickel Dance」
(2分52秒)
<SONY MUSIC LABELS ESCL30013,30014>
「I Can't Fight Your Love」
Modulations
(4分14秒)
<BUDDAH REC. BDA418N>
「Constantinople」
Philip Stranger
(3分13秒)
<MSI/ミュージック・シーン(株) MSIG1228,1229>
山下達郎サンデー・ソングブック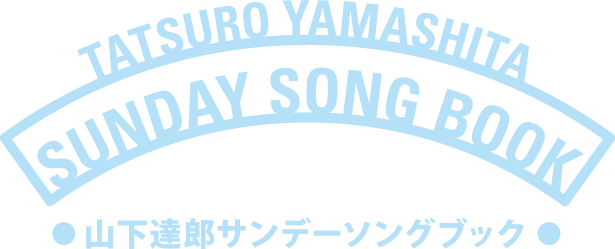 山下達郎の個人コレクションを使って発信される日本最高のオールディーズ・プログラム!!
JFN (TOKYO-FM系 全国38局ネット)毎週日曜日 14:00〜14:55
http://www.tatsuro.co.jp/sunday/
2018年09月30日プレイリスト
01. 小さな願い
2018年10月17日発売
ニュー・シングル
02. DARLIN'
2018
THE BEACH BOYS WITH THE ROYAL PHILHARMONIC ORCHESTRA
03. THE WARMTH OF THE SUN
2018
THE BEACH BOYS WITH THE ROYAL PHILHARMONIC ORCHESTRA
04. IT'S ALL OVER
WALTER JACKSON
1964
IT'S ALL OVER
05. CON ME
THE PARAGONS
1975
CON ME
06. ALL IN THE FAMILY
GENERAL JOHNSON
1976
THE BEST OF THE ARISTA YEARS
07. BEATS THERE A HEART SO TRUE
JACK KELLER
1958
THE JACK KELLER SONG BOOK
08. IF BY CHANCE
WINDY CITY
1974
IF BY CHANCE
09. 希望という名の光
2010
Jazz records from across the genre, played in special sequences to highlight the wonders of jazz history. All pieces have been specifically requested by Radio 3 listeners
https://www.bbc.co.uk/programmes/b006tnn9
Sat 29 Sep 2018
16:00
BBC Radio 3
https://www.bbc.co.uk/programmes/m0000kfs
Jazz records from across the genre, played in special sequences to highlight the wonders of jazz history. All pieces have been specifically requested by Radio 3 listeners.
Music Played
01. Miss Thing
Hubert Laws
The Laws of Jazz
Atlantic. 1
02. Diane
Four Classic Albums
Avid. 13
03. Swingin' The Berry's
Sammy Price
Boogie Woogie a la Parisienne
EMI France. 5
04. At The Window
Jimmy Yancey
Complete Recorded Works Vol.3
Document. 8
05. Tuxedo Junction
Erskine Hawkins
History of Big Bands
Chant Du Monde. 11
06. Barney Google
Firehouse Five Plus Two
Twenty Years Later
Good Time Jazz. 12
07. September Song
Clifford Brown and the Ladies of Jazz
Lonehill Jazz. 1
08. Chega De Saudade
Andrea Motis
Emotional Dance
Impulse. 4
09. And So It Goes
Fred Hersch
Open Book
Palmetto. 7
10. Just Friends
Live in London, Vol.2
Ubuntu. 5
Private Passions
Guests from all walks of life discuss their musical loves and hates.
https://www.bbc.co.uk/programmes/b006tnv3
Bel Mooney
Sun 30 Sep 2018
12:00
BBC Radio 3
https://www.bbc.co.uk/programmes/m0000kdn
Bel Mooney describes her pleasures as: watching for kingfishers, riding pillion on a motorbike, and dancing to a 1962 Wurlitzer. That entertaining list reflects something of her enjoyment of a life which has brought many challenges as well as pleasures. Bel Mooney started out as a writer almost fifty years ago, and in 1976 was one of the first journalists to speak from personal experience about the terrible loss of having a stillborn baby; that article led to the founding of the first national stillbirth society. She's a novelist, children's writer and broadcaster, and the advice columnist for the Daily Mail, a job she says is more worthwhile than any other she's done.
In Private Passions, Bel Mooney talks very openly about the ups and downs of a life which has brought about many transformations, about how her stillbirth changed her, and about finding happiness again after the ending of her marriage to Jonathan Dimbleby. Music plays a central role, and her choices include sacred music by Mozart and Pergolesi, Beethoven's String Quartet in F Major, Nigel Kennedy playing unaccompanied Bach, and jazz poetry from Christopher Logue.
Produced by Elizabeth Burke
A Loftus production for BBC Radio 3
Music Played
00:00
Ludwig van Beethoven
String Quartet in F major (4th mvt: Theme Russe)
Ensemble: Vlachovo kvarteto Praha
00:00
Piano Sonata in A major (2nd mvt: Menuetto)
Performer: Daniel Barenboim
00:00
Giovanni Battista Pergolesi
Stabat Mater (opening)
Singer: Barbara Bonney
Singer: Andreas Scholl
Orchestra: Les Talens Lyriques
00:00
Partita No.3 in E major (1st mvt: Preludio)
Performer: Nigel Kennedy
00:00
Tony Kinsey
Tonight I write sadly
Performer: Christopher Logue
00:00
Ludwig van Beethoven
Sonata in F major, Op.24 (Spring) (1st mvt: Allegro)
Performer: Gidon Kremer
Performer: Martha Argerich
00:00
Laudate Dominum
Singer: Kiri Te Kanawa
Orchestra: London Symphony Orchestra
Conductor: Colin Davis