08:17
ウィークエンドサンシャイン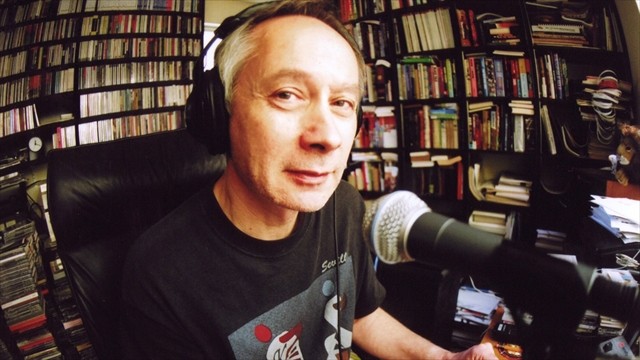 ブロードキャスター、ピーター・バラカンのナビゲートで送るウィークエンド・ミュージックマガジン。独特の嗅覚とこだわりの哲学でセレクトしたグッド・サウンドと、ワールドワイドな音楽情報を伝える。
http://www4.nhk.or.jp/sunshine/
放送日: 2018年10月27日(土)
放送時間: 午前7:20〜午前9:00(100分)
THIS WEEK'S PLAYLIST
http://www4.nhk.or.jp/sunshine/66/
(曲名 / アーティスト名 // アルバム名)
01. Island Of Dreams / Dave Sinclair
02. The Deacon's Hop / Deacon McNeeley's Blue Jays // The Big Horn: The History Of Honkin' & Screamin' Saxophone
03. There Is Something On Your Mind / Big Jay McNeely //Blowing The Fuse 1959 - 29 R&B Classics That Rocked The Juke Box In 1959
04. Night Train / World Saxophone Quartet // Rhythm & Blues
05. Amazin' Disgrace / World Saxophone Quartet // Political Blues
06. Chocolate City / Parliament // Funked Up: The Very Best Of Parliament
07. Until You Come Back To Me (That's What I'm Gonna Do) / Aretha Franklin // Let Me In Your Life
08. I'm In Love / Aretha Franklin // Let Me In Your Life
09. Something He Can Feel / Aretha Franklin // Sparkle
10. Hooked On Your Love / Aretha Franklin // Sparkle
11. Can't Dance / John Scofield // live @ Tokyo Jazz (NHK Hall) 2018.9.2
12. Rock And Stick / Boz Scaggs // Out Of The Blues
13. On The Beach / Boz Scaggs // Out Of The Blues
世界の快適音楽セレクション
"快適音楽"を求めるギターデュオのゴンチチによる、ノンジャンル・ミュージック番組。
http://www4.nhk.or.jp/kaiteki/
放送日: 2018年10月27日(土)
放送時間: 午前9:00〜午前11:00(120分)
渡辺亨
− 乳製品の音楽 −
楽曲
「Tea and Cake」
(3分08秒)
「Butter For Yo'Popcorn」
THE NEW MASTERSOUNDS
(2分29秒)
「No Milk Tody」
HERMAN'S HERMITS
(3分29秒)
<MCPS BCD17357-1>
「Funk Baby」
SEU JORGE
(4分24秒)
<OMAGATOKI OMCX-1137>
「Swing」
GIAMPIERO BONESCHI
(2分46秒)
<NO INFORMATION NO NUMBER>
「Pizza」
KNOWER
(4分10秒)
<UNIVERSAL UCCU-1573>
「All My Better Days」
GARY MCFARLAND&PETER SMITH
(3分09秒)
<ビクターエンタテインメント VICP-2109>
「Savoy Truffle」
(2分47秒)
<WARNER MUSIC 5050466149626>
「Bleezer's Ice-Cream」
NATALIE MERCHANT
(5分14秒)
<NONESUCH 522304-2>
「よあけのみち」
(2分57秒)
<コロムビア COCX36194>
「Sour Milk-Cow Blues」
ELVIS COSTELLO&THE ATTRACTIONS
(2分51秒)
<VICTOR VICP62509>
「Sofa Song」
SEAMUS BLAKE
(6分32秒)
<5PASSION 5P-055>
「ピンク・シャドウ」
(4分21秒)
<BMGファンハウス BVCR-18025,18026>
「Butter And Egg Bosanova (I Want A Big Butter And Egg Man)」
BOBBY HACKETT
(2分39秒)
<COLLECTABLES COL-CD-6697>
ADRIANA PARTIMPIM
(3分08秒)
<BMG 82876592092>
「O Brasil E Isso Ai」
ARLINDO CRUZ
(4分43秒)
<DECKDISC 12039-2>
「バターのように」
(4分52秒)
<コロムビア COCP-38455>
「Brazil」
(3分00秒)
<ポニーキャニオン PCCA-01792>
「Jazz Festival」
VICTORY
(4分52秒)
<ROC NATION B0028653-02>
「Intro,Colegio,Cachorro」
RUBEL
(3分44秒)
<INDEPENDENT 7899989924772>
山下達郎サンデー・ソングブック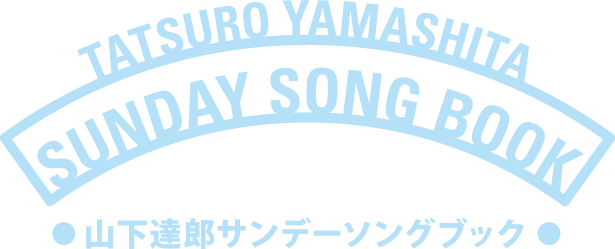 山下達郎の個人コレクションを使って発信される日本最高のオールディーズ・プログラム!!
JFN (TOKYO-FM系 全国38局ネット)毎週日曜日 14:00〜14:55
http://www.tatsuro.co.jp/sunday/
リクエスト特集
2018年10月28日プレイリスト
01. 小さな願い
2018年10月17日発売
ニュー・シングル
02. LET THE MUSIC PLAY
1975
LET THE MUSIC PLAY
03. LOVE, LOVE, LOVE (SINGLE VERSION)
1973
04. SHO' NUFF
SLY, SLICK & WICKED
1973
SHO' NUFF
05. PEOPLE GET UP AND DRIVE YOUR FUNKY SOUL
1973
SLAUGHTERS BIG RIP-OFF
06. THEY TOOK THE SHOW ON THE ROAD
THE FANTASTIC FOUR
1976
NIGHT PEOPLE
07. I CAN'T QUIT YOU BABY
OTIS RUSH
1956
THE COBRA SESSIONS
08. CONFIDENTIAL
THE FLEETWOODS
1957
MR.BLUE
09. 声だけ聞かせて
2018年10月17日発売
ニュー・シングル
Jazz records from across the genre, played in special sequences to highlight the wonders of jazz history. All pieces have been specifically requested by Radio 3 listeners
https://www.bbc.co.uk/programmes/b006tnn9
Sat 27 Oct 2018
16:00
BBC Radio 3
https://www.bbc.co.uk/programmes/m0000x81
Jazz records from across the genre, as requested by Radio 3 listeners.
Music Played
01. Broadway
Dave O'Higgins & Geoff Gascoyne
The Real Note Vol.2
Jazzizit Records
02. Theme From I Want To Live
The Gerry Mulligan Concert Jazz Band
On Tour
Verve
https://www.amazon.co.uk/Gerry-Mulligan-Concert-Jazz-Band/dp/B00CNDGVTQ/
03. Little Brown Jug
Glenn Miller
Apr 1939
Essential Glenn Miller Vol.1
04. Boogie Woogie Bugle Boy From Company B
The Andrews Sisters
THE ANDREWS SISTERS COLLECTORS SERIES
CAPITOL
05. My Little Suede Shoes
Django Bates
Beloved Bird
Lost Marble
06. My Foolish Heart
Ahmad Jamal
A L'Olympia
Dreyfus
07. Jersey Lightning
Henry "Red" Allen & Luis Russell
HENRY "RED" ALLEN 1929 - 1936
BBC RECORDS
08. Adriano
Chet's CHoice/CHet Baker Trio
CRISS CROSS JAZZ
https://www.amazon.co.uk/Chets-Choice-feat-Philip-Catherine/dp/B07CZ91GCS/
09. Stars Fell On Alabama
Ella Fitzgerald & Louis Armstrong
Ella and Louis: The Complete Norman Granz Sessions
One
10. Sweet Sue
Solo Flight
Fantasy
11. Only Trust Your Heart
Benny Carter
4 Albums from the Musicmasters Catalogue
12. Dakar Dance
Lorraine Baker
Spark!