09:16
ウィークエンドサンシャイン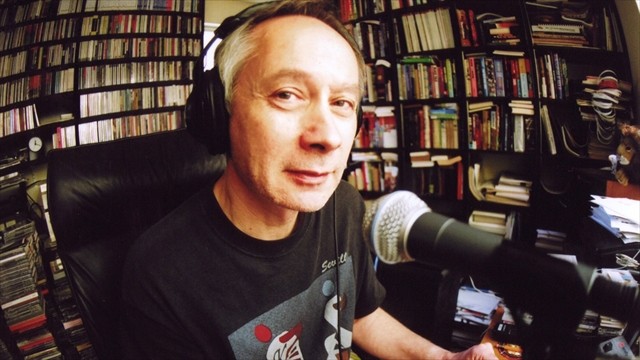 ブロードキャスター、ピーター・バラカンのナビゲートで送るウィークエンド・ミュージックマガジン。独特の嗅覚とこだわりの哲学でセレクトしたグッド・サウンドと、ワールドワイドな音楽情報を伝える。
http://www4.nhk.or.jp/sunshine/
放送日: 2018年12月15日(土)
放送時間: 午前7:20〜午前9:00(100分)
アリーサ・フランクリン 特集 Part 3
THIS WEEK'S PLAYLIST
http://www4.nhk.or.jp/sunshine/66/
(曲名 / アーティスト名 // アルバム名)
01. Love The One You're With / Aretha Franklin // Live At Fillmore West
02. Bridge Over Troubled Water / Aretha Franklin // Live At Fillmore West
03. Dr. Feelgood / Aretha Franklin // Live At Fillmore West
04. Reach Out And Touch (Somebody's Hand) / Aretha Franklin // Live At Fillmore West
05. That's The Way I Feel About Cha / Aretha Franklin // Oh Me, Oh My: Aretha Live In Philly 1972
06. Wholy Holy / Aretha Franklin // Amazing Grace (The Complete Recordings)
07. How I Got Over / Aretha Franklin // Amazing Grace (The Complete Recordings)
08. Precious Lord, Take My Hand/You've Got A Friend / Aretha Franklin // Amazing Grace (The Complete Recordings)
09. Mary, Don't You Weep / Aretha Franklin // Amazing Grace (The Complete Recordings)
10. Never Grow Old / Aretha Franklin // Amazing Grace (The Complete Recordings)
アリーサ・フランクリン 特集 Part 1
http://d.hatena.ne.jp/SAKAIDA/20180902
アリーサ・フランクリン 特集 Part 2
http://d.hatena.ne.jp/SAKAIDA/20180909
世界の快適音楽セレクション
"快適音楽"を求めるギターデュオのゴンチチによる、ノンジャンル・ミュージック番組。
http://www4.nhk.or.jp/kaiteki/
放送日: 2018年12月15日(土)
放送時間: 午前9:00〜午前11:00(120分)
渡辺亨
− 鍵盤でうたう音楽 −
楽曲
「放課後の音楽室」
(2分03秒)
<IN THE GARDEN XNHL-15002/B>
「Carlota Ta Mori」
Bola De Nieve
(2分26秒)
<NUEVOS MEDIOS 65 538CD>
「Oleo」
(7分41秒)
<(株)メディアリング MGCJ-1004>
「Destino Traqunino」
Dominguinhos
(4分32秒)
<UNIVERSAL UICY-77284>
「La Nebbia A Napoli」
Stefano Bollani & Caetano Veloso
(3分34秒)
<ALOBAR 0735720399812>
「Invierno」
Federico Arreseygor
(3分55秒)
<NRT IMPORT NRTI-020>
「Sack Full Of Dreams」
Donny Hatherway
(7分35秒)
<RHINO 8122796543>
「無理を言わないで」
Frank Domingues
(4分03秒)
<DISCO CARAMBA CRACD-255>
「Get Happy/Happy Days Are Here Again」
Pink Martini
(2分20秒)
<HEINZ REC. WRASS312/CD>
「Pierre」
Barbara
(3分50秒)
<MERCURY 530 192-7>
「Chelsea Bridge」
Keith Jarrett, Gary Peacock & Jack Dejohnette
(9分17秒)
<ECM UCCE1004/5>
「Hypnosis」
Giampiero Boneschi
(3分33秒)
<NO INFORMATION NO NUMBER>
「迷信(Superstition)」
(4分00秒)
<POLYDOR K.K. POCT-1090>
「17 Days,Purple Rain」
(8分26秒)
<WARNER 603497861286>
「Newyork Tenderberry」
(5分36秒)
<SONY BMG SICP1626>
「かげろう」
(1分46秒)
<ポニーキャニオン PCCA-02179>
「These Are The Things I Really Like About You」
Georgia Anne Muldrow
(2分15秒)
<BRAINFEEDER BRC-583>
「Even Now」
Alexia Bomtempo
(3分52秒)
<コアポート RPOP-10026>
山下達郎サンデー・ソングブック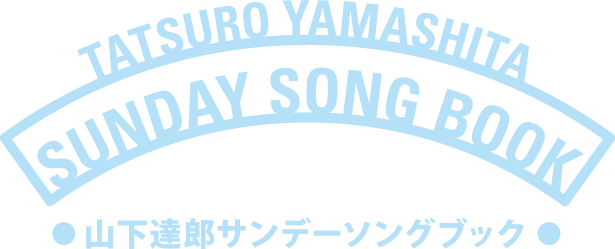 山下達郎の個人コレクションを使って発信される日本最高のオールディーズ・プログラム!!
JFN (TOKYO-FM系 全国38局ネット)毎週日曜日 14:00〜14:55
http://www.tatsuro.co.jp/sunday/
年末恒例「年忘れ夫婦放談」
(ゲスト:竹内まりや)
2018年12月16日プレイリスト
Private Passions
Guests from all walks of life discuss their musical loves and hates.
https://www.bbc.co.uk/programmes/b006tnv3
Daniel Evans
Sun 16 Dec 2018
12:00
BBC Radio 3
https://www.bbc.co.uk/programmes/m0001m2b
Actor and theatre director Daniel Evans shares with Michael Berkeley his passions for musical theatre, opera and the piano.
Daniel Evans grew up in the Rhondda Valley and won praise and prizes at Eisteddfods as a teenager. Since then his career has been something of a high-wire act: balancing performing versus directing and theatre management, stage versus screen, popular musicals versus edgy new dramas.
He first made his name twenty years ago as an actor, in Peter Pan at the National Theatre and then as an outstanding interpreter of Sondheim, twice winning Oliviers for Best Actor in a Musical. He's also well known for his roles in television and film, from Spooks and Dr Who to Great Expectations.
And then in 2009 Daniel Evans was appointed Artistic Director of Sheffield Theatres and he's now at Chichester Festival Theatre. His stage production of The Full Monty went into the West End and continues to be on tour nationwide, and Flowers for Mrs Harris - a new musical about the life of a post-war char lady being transformed by the sight of a Christian Dior dress – won three UK Theatre Awards.
Daniel tells Michael about meeting Sondheim whilst performing in New York, about his passion for singing, and about the importance of the tradition of the actor-manager in British theatre.
He chooses music by Sondheim and Bernstein that reflects his passion for musical theatre, and he shares his love of opera with music by Britten and Donizetti.
And we hear Bryn Terfel sing a Welsh folk song which takes Daniel back to the valleys and Eisteddfods of his childhood.
Producer: Jane Greenwood
A Loftus production for BBC Radio 3
Music Played
00:00
Too Many Mornings (Follies)
Orchestra: New York Philharmonic. Conductor: Paul Gemignani. Singer: Barbara Cook. Singer: George Hearn
00:00
Candide - Overture
Orchestra: London Symphony Orchestra. Conductor: Leonard Bernstein
00:00
Benjamin Britten
Now the Great Bear and the Pleaides (Peter Grimes)
Orchestra: Orchestra of the Royal Opera House, Covent Garden. Conductor: Colin Davis. Singer: Jon Vickers
00:00
Gaetano Donizetti
Ah! Mes Amis (La Fille du Regiment)
Orchestra: Giuseppe Verdi Orchestra of Milan. Conductor: Riccardo Frizza. Singer: Juan Diego Flórez
00:00
Ludwig van Beethoven
Piano Sonata in C Minor (Pathetique) (1st mvt)
Performer: Daniel Barenboim
00:00
Traditional Welsh
Ar Hyd y Nos
Orchestra: Welsh National Opera Orchestra. Conductor: Gareth Jones. Singer: Bryn Terfel